Four years ago, Joe Pavelski famously had to choose between Dallas or Tampa Bay. The decision to sign with the Stars wasn't the most important window into his thought process. It was his explanation for why. "I don't know what people say their prime is, but some of my best years have been 30 to 35, and there's no reason that number isn't going to stretch to 35, 36, and 37," he told the Portage County Gazette upon signing his original three-year, $21 million contract with the Stars. "And I believe that."
Words like those can usually be read as soft grandstanding. It's not that Pavelski didn't mean them. It's just that you can't beat the clock. Yet here he is, six months from his 39th birthday, and Pavelski has made good on his word. That's why Jim Nill extended him on Sunday to a one-year, $3.5 million extension through the 2023-2024 season. And Nill's decision to extend the veteran is as much about the team as it is about Pavelski himself.
No matter what the Dallas media tells you, nobody expected Pavelski to be as good as he's been. In fact, he wasn't—at least not at first. While he was still very effective when he left San Jose, the only organization he'd ever known, in 2019, he was broadly trending down. Rotating on lines with Alex Radulov, Denis Gurianov, Roope Hintz, and Mattias Janmark, he'd go on to finish the 2019-2020 season with 31 points in 67 games. In terms of points per 60, it would be his career worst. Add in Dallas losing its last six regular-season games, and Pavelski's contract felt closer to Nill's lesser work in free agency—such as his signings of Sergei Gonchar, Marc Methot, and Martin Hanzal—versus his hits with the early Radulov and Mats Zuccarrello deals. It seemed like Pavelski would end up like most aging players, whose value is rationalized with hollow cliches about "savvy" and "experience" at the cost of efficiency and execution.
Yet there was nothing hollow about Pavelski's performance once the 2020 playoffs started. He did lead in the locker room, but he also did so on the ice, ending Dallas' first Cup Final appearance since 2000 as the forward leader in scoring with 19 points in 27 playoff games. It's important to recall how he did it, too. There was no Hintz line at the time. His most common linemates in the bubble were Gurianov and Janmark. While I'm sure that'll prompt a few chuckles from some Stars fans, they were actually an elite trio billed as a worthy opponent to the Nathan MacKinnon line. Pavelski clearly drove that line, but even more impressively, he did so while helping two middling wingers elevate their games alongside his.
He hasn't looked back since. Better still, he's on a Benjamin Button-esque reversal of traditional aging curves. From 2013 to 2016, his age 29 through 32 seasons (a hockey player's traditional statistical prime), Pavelski averaged 2.78 points per game. The following three seasons predictably took a dip, and he ended up averaging 2.61 points. That's still very good; elite, even. But the pattern should have continued downward, right?
In Dallas, as he has entered the proverbial twilight of his career, Pavelski is managing a whopping 3.13 points per 60. As of this writing, he has 201 points with the Stars in 245 games. It took him more than 300 games to score the same amount in San Jose. (Interestingly, he hit that marker against the Stars in Dallas in 2010.) It isn't just about the points, though. Factor in his even-strength offense, defense, special teams performance, and penalty differential—using each variable to determine the increased likelihood of Pavelski helping his team win each game (i.e. Wins Above Replacement)—his career arc looks like this:
The obvious explanation is that linemates Hintz and Jason Robertson are two of the best forwards in hockey. And I'd agree with that. But this is too simple, and it does a disservice to Pavelski's unusual development as a player. Where most players begin as prospects and find that next level with a more mature body, Pavelski found his next level with a more mature mind.
It's worth remembering that Pavelski was an afterthought in the 2007 draft because of his size and skating. He never got bigger, and he didn't get faster, either. He got smarter. Pavelski often turned to his college coach, Mike Eaves, for books on leadership and sports psychology. He was the first player to join what then-assistant coach Jay Woodcroft called a "shooting club," where he practiced for hours having teammates throw pucks at him. (This is how his knack for deflections began.) He also got plugged into analytics thanks to Ron Johnson, a biomechanist who helped Pavelski identify shooting trends, prompting him to change the curve of his stick. That worked, too. It is probably not a coincidence that he's scoring more goals per game now over the last six years of his career than he did in the first six.
But it doesn't end there. I don't believe Pavelski is getting better only because he keeps developing. I think he's getting better because of what he has yet to attain: Lord Stanley. As he made clear when he signed his new extension, he's here to win the Cup. Success is all he's ever known. In high school, Pavelski led his team to the WIAA State Title in 2002. Then he led the USHL Waterloo Blackhawks to the Clark Cup in 2004. In college, he was Wisconsin's leading scorer for the 2006 NCAA championship team. He's even on the shortlist of best golf players in hockey. Hackneyed as it sounds, some players know how to win and understand how to mold their games to achieve that outcome. Pavelski is one of them, and as former Morning News Stars beat writer Matthew DeFranks (now covering the Blues at the St. Louis Dispatch) reminds us, Pavelski will use his best resources—and leave others on the table, too—to get the outcome he wants.
Pavelski has this year and next year to accomplish what he's chased his entire career. It's hard to say if it will be enough. Dallas is a legit contender (despite some uninspired losses to L.A. and Anaheim this week), but can they beat Colorado? Or Vegas? I'm skeptical. Not because I don't believe the Stars have a chance, but because the chances of other teams are better. The Stars are still a little janky with blueline depth and bottom-six play driving, although Nill has time to fix that while more teams activate tank mode in hopes of landing 2023's crown jewel, Connor Bedard.
But maybe having Pavelski is enough to be Dallas' X-factor. He's defied almost all other odds. Age, injuries, fatigue—none of those have been enough to stop him. In April, when the season gets down to its marrow, maybe nothing will stop the Stars, either.
Get the ItList Newsletter
Be the first to know about Dallas' best events, contests, giveaways, and happenings each month.
Author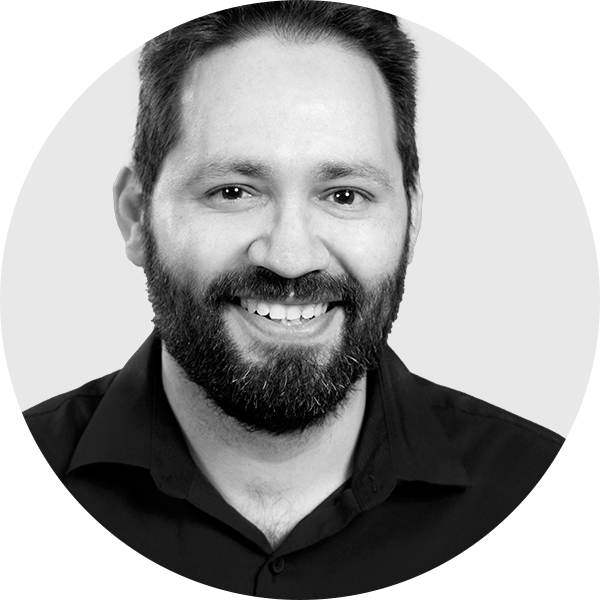 David Castillo covers the Stars for StrongSide. He has written for SB Nation and Wrong Side of the Red Line,…