I am prepared to be dunked on. I am prepared to be laughed at and memed to the moon. But I am going to say it. The Cowboys are winning this game tonight.
Let's start with this. They're the better team. Vegas believes they're the better team. You know they're the better team. As I see it, the overwhelming pessimism comes down to two things: the last 30 years, and the last month. The former doesn't matter. The latter barely does.
You'd be more confident if Dallas had beaten up on Sam Howell in Week 18? I take huge issue with the fact that Dallas ran a preseason offense with its regular-season players, for sure. But the Cowboys were not trying in good faith to win that game. They averaged the 10th-most play-action passes per game through the first 17 weeks of the season; no team ran fewer than the (ten per game for the first 17 games, three last week) Dallas did in Week 18. It does not make sense to me to try some sort of "we aren't going to show Tampa anything" gimmick with 16 other games of tape available, but that's what the Cowboys did.
And because they did that, and they struggled with the AFC South, everyone has forgotten that they're a 12-win team with spectacular statistics. They are not going to lose to a team with a losing record in the first round of the playoffs. This is not San Francisco. This is Tampa Bay, and the Bucs suck.
Dallas is expecting the return of center Tyler Biadasz and inside linebacker Leighton Vander Esch. The run game and run defense should benefit from both. And that is where this game will be won. The Cowboys have had issues on both sides of the ball due to the absence of each player, but that ends tonight. The return of Biadasz and Vander Esch might not be enough to key a Super Bowl run, but they are important enough to put you over the hump against a bad Buccaneers team.
Tampa Bay finished 24th in defensive pressure rate this season; 18th in sacks. Dak Prescott is going to have time to operate. Did Dak have a year that would serve to quiet the doubters? He did not. But he still finished 11th in regular-season QBR. Which is kind of what he is: a really good starting quarterback who is outside the league's elite. He arrived at this ranking in a different way than he usually does, making a lot of big plays while also turning the ball over more than is typical for him. But at this point of their careers, he is a better player than Tom Brady. You go into this game with the better quarterback, and a better quarterback facing a pass rush that is ineffective.
If you have read my work at D Magazine, you know that Dallas ran away from the field when it comes to defensive pressure rate applied. The difference between Dallas at 1 and Philadelphia at 2 is about the same as the difference between Philadelphia at 2 and league average. Dan Quinn, Micah Parsons, and the front office have combined to craft a unit that eats up opposing offenses. The Bucs allowed the lowest pressure rate in the NFL this season, because if there is one thing Brady is still very capable of doing, it is getting rid of the ball.
But I think this bodes well for Dallas. DaRon Bland will be back to handle the inside corner spot, and while I have concerns about [fill-in-the-blank] handling the outside opposite Trevon Diggs, Dallas probably won't be facing much in the way of double-moves or slow-developing concepts. Brady is not going anywhere. The Cowboys led the league in "quick pressure" rate, or plays they got home in 2.5 seconds or less. They also led the league in the percentage of plays their defensive line stunted. This can be an issue against mobile quarterbacks, because lanes open up when linemen or linebackers vacate a space to overload another area. This will not be an issue with Brady.
But where I really think this game comes to a head is with a guy who might be playing his penultimate game for the franchise (because, again, the Cowboys are winning this one): Tony Pollard. Pollard had four carries and two targets in the playoff loss to San Francisco last season. He will get more touches tonight. It is extremely unfortunate that Dallas waited until Pollard's contract year to fully realize his potential. He's probably gone after this year. Which sucks. But he is the player most capable of taking over this game, and I believe he will. Tampa Bay finished 13th in defensive rushing DVOA, which is respectable. But it's nothing to be afraid of.
Here are Pollard's peripheral stats for the year: first in the league in yards after contact averaged. Eighth in forced missed tackles per rush. Eighth in rate of rushes that went for first downs or touchdowns. Second in yards per carry. We are talking about one of the best running backs in the league, and it's no longer even a projection. He has shown it, because the Cowboys finally let him. Outside of maybe Bucs wideout Mike Evans, Pollard will be the best offensive player in this game. Get him the ball, and let him carry you to the divisional round. He has slowed down a bit over the last month, and he missed the Tennessee game due to injury. But if he's right, or right enough, Tampa Bay has no answer for him.
I'm not here to say it will be easy. Evans will get his. Chris Godwin will get his, even if the Cowboys general manager thinks he plays for his team. But it isn't going to be enough. Remember, Dallas is the better team. Parsons does have last year's playoff loss on his ledger, but he doesn't have 30 years of futility on it. He doesn't care about the Dave Campo era. Why should you? I'm not even sure he cares about Brady's 7-0 record against Dallas. Why should he? Parsons and Pollard are going to wreck this game. Why is it so hard for us to admit that Dallas has two of the most effective players suiting up tonight?
Because we're too close to where the sausage is made. We collectively can't stand this club, and it clouds our judgment. Often, this works in reverse. Fans and analysts close to a team will have rosier-than-reality predictions. The Cowboys have crossed over into another space. Everything associated with the team sucks—the general manager, the coach, the quarterback. And yet somehow it won 12 games. How is this possible?
You don't just fall into 24 wins in two seasons. The Cowboys are good; they're better than the Bucs. You just have to accept this, even if it hurts.
An offense with a mobile quarterback scares me. A team that can staunchly stop the run worries me. The Tampa Bay Buccaneers do not. Tom Brady with a chance to engineer a late-game comeback is concerning. But when Dallas buries Tampa Bay too deep for any hope of that to occur, I want you to remember this column. And then prepare for a much stiffer test next week.
Get the ItList Newsletter
Be the first to know about Dallas' best events, contests, giveaways, and happenings each month.
Author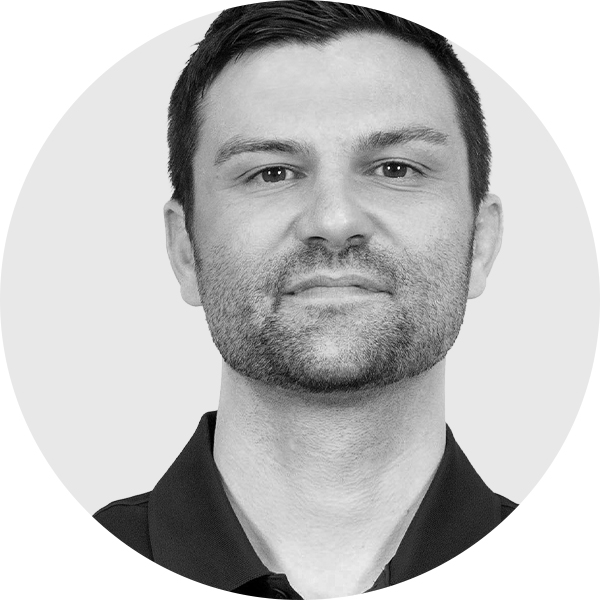 Jake Kemp covers the Cowboys and Mavericks for StrongSide. He is a lifelong Dallas sports fan who currently works for…