Last week, I came in like the Kool-Aid Man with a prediction that the Buccaneers were no match for this year's Cowboys. Any pessimism regarding Dallas' chances in the first round of the playoffs seemed to be based on unquantifiable intangibles that all added up to some version of "yeah, but it's Tom Brady, and these are the Cowboys." I wasn't buying it. I can't say that I expected Dak Prescott to play possibly the best game of his NFL career, or that the domination would be quite so thorough, but I didn't see it as a close matchup at all.
This week's contest against the 49ers is vastly more interesting to me, and accordingly, much tougher to predict with any level of confidence. San Francisco is the most intriguing team in the NFL. Let's quickly review and reset the last four years of 49ers narratives. In that span, they: lost in a Super Bowl and a conference championship game, gave up significant draft capital to replace the quarterback (Jimmy Garoppolo) who "guided" them to those lofty heights, tried to trade Garoppolo last offseason and even excused him from training camp, started the season with the heir apparent under center (Trey Lance) and lost him to injury in the second game of the season, had to go back to Garoppolo only to lose him to injury in Week 13, and, finally, have run off six consecutive wins and become playoff favorites with a rookie QB selected with pick No. 256 in last year's draft (Brock Purdy).
It would stand to reason that this level of adversity and unrest would breed erratic play. Instead, San Francisco, riding an 11-game winning streak, can call consistency its biggest advantage over a Dallas team that has lacked that quality over the last two seasons.
This is the biggest challenge facing the Cowboys on Sunday: which version of their team shows up. We mostly know what we're going to see from the 49ers. We cannot say the same thing about the Cowboys. I am convinced the best version of Dallas is better than the best version of San Francisco. The wild card round iteration of Dallas beats the wild card round iteration of San Francisco. We won't know until around 7 p.m. Sunday which Dallas team came to play.
Kyle Shanahan's offenses in San Francisco have been described as "quarterback-proof." If that sounds like an insult to the 49ers' signal-callers, it's because it is. However, Purdy has shown he is capable of making plays that Garoppolo could not. He's a bit more mobile and slippery than Jimmy G, although it certainly doesn't hurt that he is working with arguably the most dangerous set of skill-position players in the NFL. Shanahan is a play-sequencing genius. He also knows how to utilize the perfect players to maximize the effectiveness of his calls, which further reduces the load on his quarterback.
The 49ers do not push the ball downfield, ranking 26th in average depth of target this year. (That number stayed consistent regardless of the quarterback.) They don't have to. They finished the year ranked first in yards after the catch (Dallas ranked 26th) and first in missed tackles forced on receptions. Similar to the Bucs, this is a team that doesn't allow pressure because the ball comes out quickly. San Francisco finished the season with the third-best pressure rate allowed, and has the best mark in the league since Purdy took over. The Cowboys proved last week that they can absolutely disrupt an offense built on these principles. The difference is, Purdy might be able to escape when Dallas does get into the pocket. Slowing this offense will in large part come down to the simplest version of football technique there is: tackling. Tackle the receivers in space, tackle the quarterback when he tries to escape. If Dallas doesn't, Fox will be showing one of those weird cartoon graphics of the 49er who just took one to the house.
Of course, "tackle the man with the ball" will only prove important if the Dallas defense is properly prepared and in the right spots. Richard Sherman said recently that Shanahan became so familiar with Dan Quinn's defense when the two worked together in Atlanta, that he was able to "break the scheme's rules" when facing teams that ran a defense similar to Quinn's. He did the same thing to Quinn himself in last year's playoff game, which was nowhere near as close as the 23-17 final score indicated.
Will Quinn be able to do the same to Shanahan? The 49ers must be a nightmare to prepare for, akin to facing an option-based team at the college level. They just run stuff you don't see a lot of during the season. The 49ers ran the third-most plays this year out of a "pro" set, meaning a wide receiver on each side of the field, an attached tight end, and a fullback and running back in the backfield. Basically, the football you remember from 25 years ago that hardly anyone uses now. They run about 10 plays per game out of this formation. Dallas faced this formation 17 times the entire year, which was the fewest in the league. Tackling is only key if you can get to the ball on time. How do you make sure your players can get to the ball on time if they are unsure they're lined up in the right spot?
The best argument for the Dallas defense having success in this game is that while Purdy's story is Disney-esque, he has not faced a defense anywhere close to the level Dallas will bring to Santa Clara. Yes, Shanahan's scheme and personnel protect Purdy. But is there a limit to how "proofed" the offense is with a rookie quarterback in a win-or-go-home scenario? If there is, Dallas will be that limit. Here are the ranks of the defenses Purdy has beaten on this run, and Dallas' ranks.
Dallas is the first elite defense Purdy will face. That said, I should remind you that San Francisco once won a playoff game in which Garoppolo completed just six passes for 77 yards. Maybe instead of 23 to 25 pass attempts in this game, Shanahan limits Purdy to 15 to 20. This would neutralize the Dallas pass rush a bit, but also limit the 49ers' ability to generate explosives with yards after a catch. And this is what makes the 49ers so tough to defend. You aren't really sure which sort of game plan you'd like to force them into, because they can be successful either way. If forced to choose, I think I would rather take my chances in the ground game and hold on for dear life.
The sledding on the other side of the ball won't be any easier. If there is a defense and a pass rush in the same league as Dallas' this season, it's San Francisco's. Even if Micah Parsons and Company are able to slow Shanahan's offense, I don't give Dallas much of a chance in this one unless Prescott again plays at an elite level. A multiple-turnover game will mean certain death, and no team had more interceptions this season than the 49ers. Like Dallas, they don't blitz much because they don't have to. They possess possibly the best linebacker tandem in the game; Fred Warner and Tre Greenlaw are both monsters against the run and pass. Their defensive coordinator, DeMeco Ryans, is interviewing for head coaching positions for a reason. San Francisco missed the second-fewest tackles this year, and finished with Pro Football Focus' fourth-highest grade against the run.
Like the offense, the defense has top-notch personnel and is very well-coached. It's not the team you want to be running into with a constantly in-flux offensive line, but that is the challenge the Cowboys will face. They have to keep Prescott clean, which in turn reduces the likelihood of interceptions. They have to hope Tony Pollard and CeeDee Lamb can each give them a couple of "more than was there"-type plays. In general, they have to play a near-perfect game.
Execution of the basics like blocking and tackling will clearly be essential. But it is also tough to imagine Dallas winning this game without thinking that Mike McCarthy and his staff outcoached, or at least matched wits with, Shanahan and his. If the Cowboys appear prepared for a 49ers offense that requires more preparation than any other, and their offense is able to stress the Niners defense, then this a close game they can potentially win. If they don't, it will be a repeat of last season, with another year of Prescott's prime gone without having reached the final four.
Get the ItList Newsletter
Be the first to know about Dallas' best events, contests, giveaways, and happenings each month.
Author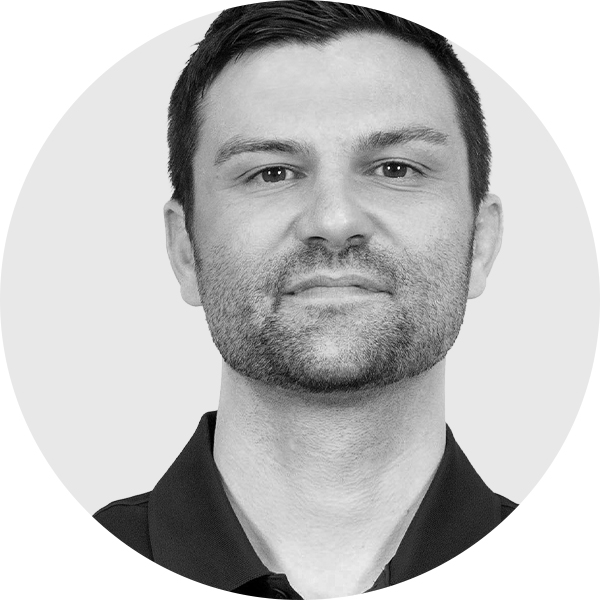 Jake Kemp covers the Cowboys and Mavericks for StrongSide. He is a lifelong Dallas sports fan who currently works for…