Talk about going out with a whimper. Getting smoked by the Commanders in Week 18, with the division title still in play, was about the worst way the Cowboys could have entered the playoffs. The good news is that they are still a playoff team. The bad news is that they've got far more problems than one might expect from a 12-win team. One issue reared its ugly head in a big way on Sunday, and it can be summed up with one number: 1.5.
That's how many yards per rush the Cowboys averaged on 10 first-down runs. They could not get anything going on the ground against a stout Commanders front, and it left them in a lurch for the majority of their drives. Ezekiel Elliott and Tony Pollard failed to outrush undrafted rookie Malik Davis, and the combined production of the three backs didn't even surpass 50 yards. It all started on first down, where half of Dallas' first-down runs gained one yard or less. Another one gained five, but it was wiped out by a holding penalty on tight end Dalton Schultz. Here's a brief overview of what those carries looked like, relative to the sticks.
Elliott felt it the worst. His four first-down carries that weren't negated by a penalty garnered a grand total of two yards. Pollard fared a hair better, but not enough to where one might call his carries successful. By the time the fourth quarter rolled around, Davis got a couple of cracks because with the Eagles on the way to victory and Dallas headed for defeat, it was time to start resting players for next week. He had a 50 percent success rate on his two first-down runs.
There are ways around a terrible rushing day. Teams with a great passing attack can simply choose not to run much on early downs, after all. But the Cowboys had two main failures in this regard. First, they weren't any good at passing the ball, either. Second, they weren't interested in passing it on a majority of first downs. Until Washington extended its lead to 20-6 late in the third quarter, which all but sealed things, Dallas ran the ball on eight of its 17 first-down plays—essentially half the time. That's a bit less often than what we saw earlier in the season.
Running the ball on first down has gradually decreased in the modern NFL. It's not going away, but many teams have opened up to the idea that throwing early and often is a good way to score a lot of points. The Cowboys weren't one of those teams under Jason Garrett, and they're not one of those teams under Mike McCarthy. When a game is within two touchdowns—a basic proxy for a neutral situation game—Dallas has run the ball on first down more often than all but four other teams.
The problem isn't necessarily that the Cowboys are running it more often on first down than most other teams—it's that they're running it at such a high rate while being below average in terms of success on these plays. They rank 19th in first down yards per carry and 18th in EPA/carry, another measure that takes factors such as field position and time remaining into account.
Why, then, have the Cowboys been so insistent on establishing the run if their effectiveness on these carries has been below average? Part of the issue is Dak Prescott's interception problem. It's more difficult to justify letting Prescott air it out in a season in which he tied the Texans' Davis Mills for the league lead in interceptions and pick-sixes, in only 12 games to boot. Although there's reason to believe this is something of a blip in Prescott's career, it's not unreasonable to keep the ball out of his hands a bit more than usual.
The second explanation for the Cowboys' desire to run the ball so much on first down comes down to the fact that they weren't below average all season long. In fact, they were quite good, until the line suffered an unfortunate injury.
It turns out that Terence Steele really was a cornerstone of this line, particularly in the run game. Since losing one of the NFL's best run-blocking tackles on Dec. 11, the rushing efficiency has been in sharp decline. The Cowboys were a top-five team in yards per carry on all downs in the first 13 weeks of the season, but without Steele in the lineup, they have dropped into the bottom third of the league in that category.
The efficiency on first-down carries is also stark, although slightly less than what we see in all situations. In any event, losing Steele has clearly had an impact on the Cowboys' ability to run the football. One hopeful caveat: the four games without Steele have come against the Jaguars, Eagles, Titans and Commanders. All of those teams save for Philadelphia are in the top six in EPA/carry allowed, meaning that these poor performances without Steele can partially be attributed to facing tough run defenses. The Buccaneers, Dallas' opponent in the wild-card round on Monday night, rank 12th in EPA/carry allowed and 23rd in yards/carry allowed, which means the run game should have a decent chance at a successful day.
The Cowboys are, somewhat oddly, a team in turmoil. The 12-5 record, large point differential, high-end pass rush, and occasionally explosive offense all make for what should be a very good football team. But they were exposed in the regular-season finale, incapable of moving the ball, and a lot of that can be attributed to that inexcusably poor 1.5 yards per rush on first downs. Their postseason run is going to depend on how often the offense begins a series with a net negative play as it did on Sunday. Get better results on those first-down runs, and hopefully, the offense will become productive again.
Get the ItList Newsletter
Be the first to know about Dallas' best events, contests, giveaways, and happenings each month.
Author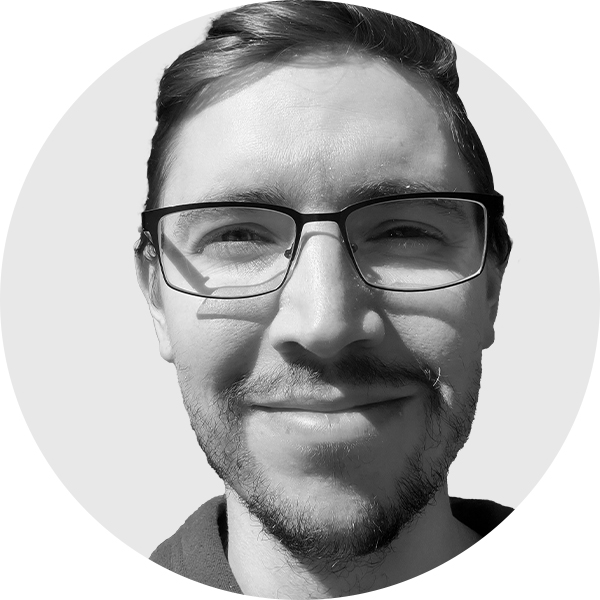 Dan covers the Cowboys for StrongSide. He is a Pacific Northwest native & self-described nerd who has been covering the…