The Rangers were done with losing. It was 2009, and they believed it was, once and for all, their time. They won 87 games that year, just their second winning season in a decade. The franchise's first World Series followed in 2010.
During that time, a shortstop was plying his trade for Cal Berkeley, another shortstop was across the country at Stetson University, and a third shortstop was growing into the role at Northwest Cabarrus High in North Carolina. Today, Marcus Semien, Jacob deGrom, and Corey Seager stand at the epicenter for the Rangers, to be surrounded by six others fringing the field of play. And amid unmistakable expectations.
On Friday, a year and a day after introducing Seager and Semien at a press conference that cost $500 million to set up, the Rangers announced perhaps an even bigger mind-blower: five years and $185 million for deGrom. The deal may include an option for a sixth year, by which time the game's most dominant starting pitcher—when healthy—will be 39. The $37 million average annual value trails only former Mets teammate Max Scherzer's in the history of the game.
The Rangers stand alone in town as the one franchise of the Big Four yet to win a championship. They stand alone in another way, too. The owners and GMs may change, but one thing doesn't: the Rangers like to take big swings. Regularly. Like, Joey Gallo-esque swings.
Of course, as with Gallo, those swings haven't always connected. Alex Rodriguez was an Icarus-level disaster. Yu Darvish was supposed to help carry the Rangers to a third straight World Series appearance and who knows how many more before his run was finished. Ian Kinsler was moved for ironman Prince Fielder who was, um … was not that. The Cliff Lee trade lived up to its billing, and there are nine and six years left, respectively, for Seager and Semien to help the Rangers reach the pinnacle the Cowboys, Mavericks, and Stars have.
But that's the point, it would appear. For all the criticism the Mavs get for their inability to bring in star players to complement Luka Doncic, and for every Amari Cooper and DeMarcus Ware the Cowboys can't find a way to hang onto, they have the one thing that matters. The Rangers don't.
One avenue for baseball teams to push their way into the picture is through the draft; the Rangers have improved their farm system dramatically the last few years. Another is through shrewd trades; deals for Adolis Garcia, Nathaniel Lowe, and Jonah Heim have paid off, and Texas appears to have benefited from trading Gallo and Mike Minor. Texas has also been effective in pitching free agency, signing Minor, Lance Lynn, Kyle Gibson, and Martin Perez at bargain rates and seeing them take their games to a new level.
But all the marginal improvements and future hope—not to mention the additions of manager Bruce Bochy and pitching coach Mike Maddux—aren't enough to close the gap on the Astros any more than adding Christian Wood (and letting Jalen Brunson walk) stands to bring the Mavericks closer to a championship ring for Luka. Plus, the Mariners were really good in 2022 and appear to have gotten better in the last month. And one of these days, the Angels' efforts to shed the Sisyphus label might click. Risk aversion isn't and shouldn't be the play for the Rangers. They've already invested too much not to keep pushing.
The Rangers are reportedly center-loading the deGrom contract, which contains no opt-outs, agreeing to pay the righthander $40 million annually in 2024 and '25 (with $38 million and $37 million due in the two succeeding years, and possibly on a 2028 option as well) but only $30 million in 2023. The structure is presumably meant to leave payroll room this winter to add even further to the rotation and maybe in left or center field as well. Ownership is probably comfortable with a greater obligation to deGrom in 2024 and beyond because, if all goes according to plan, having him push Jon Gray and Perez down a slot in 2023 and effectively displace the fifth starter will lead to more wins and more tickets and beer and jerseys sold.
Rangers starters posted a 4.63 ERA in 2022, better than only two teams in the American League. Improving the rotation was clearly GM Chris Young's offseason priority—he acknowledged as much more than once—and it also theoretically lessens the strain on the bullpen and the burden on the offense. It is also the riskiest and most expensive undertaking in the game.
Even with deGrom's lighter Year 1 number, the quintet of deGrom, Seager, Semien, Gray, and Perez are set to earn $126 million in 2023. Last year's Opening Day roster was paid $142 million, which that was the team's highest season-opening payroll in five years. By a lot. And the Rangers aren't done. They will almost certainly add the aforementioned veteran starting pitcher and an impact bat to fit in the middle of or atop the lineup (Bryan Reynolds, anyone?), plus reinforcements in the bullpen that could include a ninth-inning option. That starter and hitter each stand to command eight figures a year, with the possible exception of a trade pickup, in which case the most exacting cost will be the top-tier prospects Texas would have to part with.
That's highly unlikely to include Owen White, Jack Leiter, Kumar Rocker, or Brock Porter; it would take a significantly controllable pitcher who would fit between deGrom and Gray in the pecking order to pry White, Leiter, Rocker, or Porter loose. Not a mere two years of Tyler Glasnow or Pablo Lopez. Not four years of a less consistent Trevor Rogers or Jesus Luzardo. All are names to keep tabs on, but they shouldn't prompt the Rangers to cough up one of their top four pitching prospects. If Corbin Burnes (with a willingness to extend immediately) or Sandy Alcantara is on the table, different story. But those two are massive long shots to move. (Any package for Reynolds, the Pirates outfielder, who has three more years before free agency, might have to include one of the four young arms.)
All told, no matter how the Rangers complete the roster, they are probably going to take the highest payroll in franchise history to spring training.
There hasn't been and won't be a deGrom story this winter (OK, aside from this one) that gets far past a paragraph or two without mentioning his inability to stay off the injured list. Last year, including the playoffs, he logged only 70 1/3 innings (striking out 110 hitters and walking 10). He hasn't exceeded 15 starts in any of his last three seasons. Since 2019, he has lost time to elbow, lat, forearm, shoulder, and—last season—scapula issues. Rangers team physician Keith Meister cleared him ahead of Friday's signing, and that wasn't a formality.
It's unlikely Texas will be getting 30-start seasons out of deGrom. It's the only reason teams weren't fighting to pay him $250 million over six years. Witness his numbers in 2020, '21, and '22 combined: 38 starts, 224 1/3 innings, 127 hits (.161 opponent's batting average), 37 walks, and 352 strikeouts. That's an otherworldly 14.1 strikeouts and 1.5 walks for every nine innings pitched. There isn't a better pitcher in the game when he's taking the ball.
There also isn't a team that believes it has enough starting pitching and couldn't use Jacob deGrom. There are some that probably decided they couldn't play in that financial stratosphere, but there are plenty who can. The Rangers did. Maybe they were foolish, as with A-Rod, to put a number in front of deGrom that he decided to jump at this early in the winter. Only time will tell.
But maybe this one turns out like Adrian Beltre's 2011 deal, the last thirtysomething free agent the Rangers were roundly criticized for overpaying. Maybe deGrom defies pitching mortality here the way Nolan Ryan did. Maybe he helps lead the Rangers past 162 like Darvish, Cole Hamels, Colby Lewis, and Derek Holland did. Maybe he dominates October like Cliff Lee did. 
Maybe deGrom, like Seager and Semien and Bochy and Maddux, gives the next free agent a really big added reason to consider being part of this (especially if that free agent works on the elevation in the middle of the diamond). Maybe all these pieces will come together and generate a title. Not right away—this season probably sets up to be more like 2009 than 2010—but the Rangers don't pay deGrom, Seager, and Semien that kind of money, and Bochy doesn't come out of retirement, without World Series expectations.
All of that is the goal. It's the goal of every team in the league and every team in town. The Rangers are taking a mighty hack on this one, but in this era of the sport, the long ball is virtually indispensable. They bet half a billion dollars on one shortstop plus a former shortstop. Now they have a third of those, bringing the total up to two-thirds of a billion. And Jacob deGrom is the biggest swing of them all. The Rangers continue to dive headfirst into the risk-reward waters, sticking out in this market in hopes that they'll no longer stick out in that other loathsome way.
Get the ItList Newsletter
Be the first to know about Dallas' best events, contests, giveaways, and happenings each month.
Author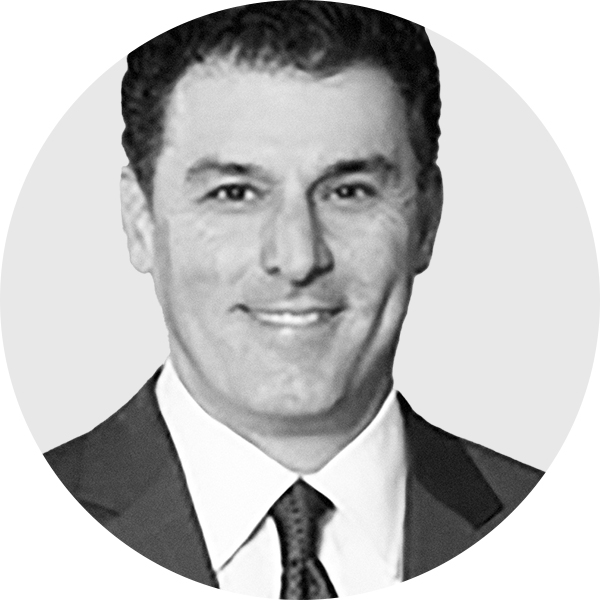 Jamey Newberg covers the Rangers for StrongSide. He has lived in Dallas his entire life, with the exception of a…