The Cowboys got some time off to rest and recuperate during Week 9. This also happened to coincide with the halfway point (basically) of the NFL season. Dallas sits with a 6-2 record and a plus-50 point differential—second-best in the NFC behind the Eagles—despite losing its starting quarterback for five games with an injury to his throwing hand. There have been highs and lows, but overall, the start to the season has to be considered a success. We've tracked the numbers that tell the story of each game, but without a game this week, it seemed high time to look at a few numbers that explain the season up to this point. There's a good one, a not-so-good one, and one that could go either way. Let's start with something good:
33
That's the number of sacks the defense has accumulated in its first eight games. The Cowboys have had at least four in each of their last four games and never had fewer than two in a game. There are plenty of numbers that back up their dominance—and we're going to dive in there, don't worry—but leading the league in sacks is the simplest way to describe what has been an undeniably dominant performance from this defense.
The three teams at the top of this chart — Dallas, New England, and Philadelphia — are a head above the rest in team EPA gained on sacks. EPA stands for expected points added, a metric that takes into account things such as down, distance, and field position to assign a point value to any given play. What this tells us about those three teams is that they're getting to the quarterback not only more often than most other teams but also in more impactful situations.
For Dallas, in particular, this means getting to the quarterback even when it's not an obvious passing situation. Of the 33 sacks, 24 have come on first or second down. No other team has more than 17 early-down sacks. The Cowboys are putting opponents in third-and-longs because they're so successful rushing the passer earlier in the series.
Speaking of the difference between early-down and third-down pass rushing, let's take a moment to appreciate the star of the defense. As a rookie, Micah Parsons lit the world on fire, racking up 13 sacks and leading the league in pressure rate last season. He was the only player with at least 300 pass rush snaps to have a pressure rate above 20 percent, per Pro Football Focus. The only beef was that he was too versatile—he primarily rushed the passer on third downs and played all across the box on early downs. Could his pass rushing prowess continue if he had a higher workload and rushed the passer on early downs more often? The answer is a very simple "yes." Parsons is sixth in the NFL in pressure rate (per PFF) and leads the league in ESPN's Pass Rush Win Rate, which measures how often a pass rusher beats his blocker within 2.5 seconds of the snap. Parsons has eight sacks, putting him on pace to exceed his total from last season.
Pass rushing in the NFL is a two-way street—that is, both teams get a chance to rush the quarterback. For Dallas, the two sides of this coin could not be more different. The next number to know for the Cowboys at the halfway point:
44 percent
That's the Cowboys' total Pass Block Win Rate (PBWR) through eight games, according to ESPN. Team PBWR measures how often an offensive line prevents pass rushers from getting around it within 2.5 seconds of the snap. Defenders are beating the Cowboys' pass blockers in that time frame on more than half of passing plays. It's the worst mark in the NFL.

The good news is the view that the offensive line is the worst pass blocking group in the NFL isn't shared by everyone. According to PFF, Dallas is merely slightly below average.
The difference comes in how these stats are measured. Team pass blocking grades are a combination of individual player grades, and the Cowboys do have a couple of solid starters on the line. Zack Martin is a top-10 guard by both PFF pass blocking grade and ESPN PBWR while is PFF's Tyler Biadasz 10th-ranked center. But pass protection is often only as strong as its weakest link. If that link breaks, the play might end in failure—and is, in fact, considered a failure by ESPN's team PBWR.
The good news is Dak Prescott is one of Dallas' better-performing quarterbacks when under pressure. His 7.5 yards per attempt when pressured is sixth in the league, and he's taking a sack on just 19 percent of the snaps when he's under pressure, which is right around league average. But passing performance under pressure is volatile, and while Prescott has the talent and experience to deliver in such situations, it's not something Dallas would like to have to count on.
The other part of the offense that Dallas counts on is the two-headed rushing attack. Jerry Jones has been insistent that the Cowboys "go as Zeke goes," even though most other observers would argue this hasn't been Ezekiel Elliott's team for some time. One number tells us quite a bit about where the running back room should stand, if we were to ignore the desires of the owner.
2.1
That's the difference in yards per carry between Elliott (4.1 yards per carry) and Tony Pollard (6.2). On average, Pollard is gaining 150 percent more yardage than Elliott, with more than 80 carries for each player. It's pretty straightforward: Pollard is the more versatile and explosive back, and despite Elliott's long history of success, it's time to see a shift to at least a true timeshare situation.
It's not as though their usage has been such that we'd expect Elliott to have a lower yards per carry either. In the red zone, Elliott has 12 carries to Pollard's 10, and the difference in yards per carry is even greater: 5.3 to 3.0. The only place we really see an edge for Elliott is near the goal line. He has six carries (and three touchdowns) inside the 5-yard line, while Pollard only has three carries (and one touchdown). Elliott isn't exactly washed up, and having him handle the goalline carries is still a fine way to operate. But outside of that, he simply hasn't been as effective as Pollard despite arguably having better run blocking.
Next Gen Stats features a metric called expected rush yards. It uses player tracking data to look at the location, speed, and direction of every player at the time of a handoff to predict how many yards a given rush will gain. Pollard has a below-average expected yards per carry, meaning the defense has anticipated run plays with him on the field and his line hasn't blocked quite as well when he's the ball carrier. Elliott, meanwhile, has an above-average expected yards per carry.
This means that when we account for the situations each player is rushing in, the difference in their yards per carry is even greater than the 2.1 we see in the stat sheet. No matter how you look at it, it's hard to align with Jones's view that Elliott is "the guy."
The Cowboys are in second in the NFC East, but they still might be better positioned than they've been in recent years when it comes to making a playoff push. Outside of the undefeated Eagles, the 7-1 Vikings, and the 6-2 Giants, the NFC is kind of a mess. Aaron Rodgers and Tom Brady are both under .500, as are the reigning Super Bowl champion Rams. The numbers suggest the Cowboys are for real: their defense can carry them when needed, their run game can roll (if they allow it to) and the passing game can succeed even without a stellar line. Coming back from the bye week to play the Packers, who just lost to the lowly Lions, presents a great opportunity to keep the good vibes rolling.
Get the ItList Newsletter
Be the first to know about Dallas' best events, contests, giveaways, and happenings each month.
Author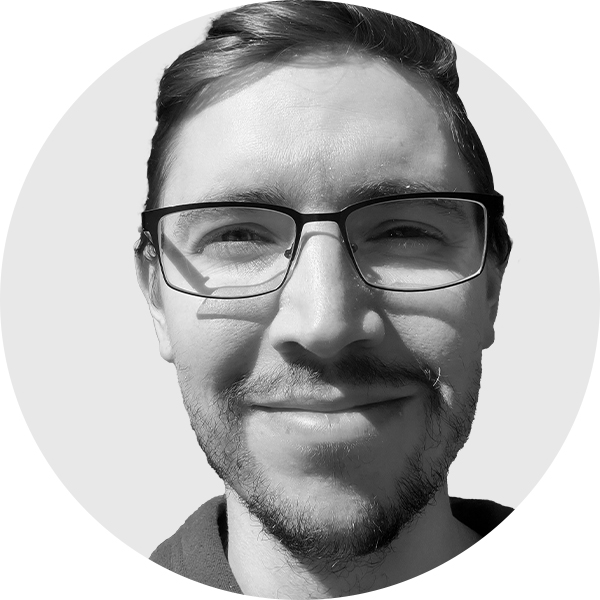 Dan covers the Cowboys for StrongSide. He is a Pacific Northwest native & self-described nerd who has been covering the…