As the Rangers entered the offseason a year ago, there was a warranted dose of skepticism that they would be able to pull off what was clearly a priority: persuading one of The Shortstops–Corey Seager, Marcus Semien, Trevor Story, Carlos Correa, or Javier Baez–to make the biggest free agency decision of his life by choosing a 102-loss team as his long-term baseball home.
Texas hauled off and signed two of them.
As we flip the calendar 12 months forward, the networks and Twitterverse wonder if the Rangers can engineer a similar coup this winter, not only diving headfirst into a similarly numbered mix of the best free-agent pitchers on the market but perhaps coming away with a pair of them, too.
Jon Daniels engineered the Seager/Semien signings, which were announced (along with the addition of pitcher Jon Gray and outfielder Kole Calhoun) last Dec. 1, hours before league owners hit the lockout button. Daniels, of course, is no longer around, but that doesn't mean he didn't leave behind some footprints–if not blueprints–when lead baseball operations duties were handed off to Chris Young in August. When Semien and then Seager were introduced to the media last year, Daniels sat on one side of the star additions, Young on the other. Though each player had something less of a complete season than hoped for in 2022, the two-headed middle-infield haul wasn't a catch the Rangers have any interest in throwing back.
Whether by design or coincidence, it wasn't unusual for the Daniels Rangers, particularly in the winning years (and those in which the goal was to win), to acquire pieces in pairs. Maybe the idea was to relieve the weight of expectations that one player would have had to shoulder alone. Or maybe to diversify the investment and not bank on just one player coming through. Maybe the scheme included outperforming the competition by hitting two targets before anyone else figured out ways to land one.
Or maybe it's just that improving twice is a better plan than doing it once.
In 2010, nursing a 4.5-game division lead and smelling a long-awaited return to the postseason, Daniels jumped the rest of the league by making early-July trades for catcher Bengie Molina and lefthander Cliff Lee. In January 2011, the signing of Adrian Beltre and the trade for Mike Napoli were co-designed to boost an already strong lineup. At that summer's trade deadline, deals for Orioles reliever Koji Uehara and Padres reliever Mike Adams were made on back-to-back days to fortify the late innings.
Though the results weren't nearly as positive, a year after that Daniels picked up starter Ryan Dempster and catcher Geovany Soto in separate July 31 trades with the Cubs. Heading into 2014, the Rangers traded for Prince Fielder and signed Shin-Soo Choo, committing $268 million over seven years to the pair. In July of 2015, a playoff season, two trades netted starter Cole Hamels (with middle reliever Jake Diekman) from the Phillies and set-up man Sam Dyson from the Marlins. At the 2016 trade deadline, the Rangers, emboldened by a six-game cushion in the division, traded six prospects to the Yankees and Brewers for DH Carlos Beltran and catcher Jonathan Lucroy, respectively.
In the lean years that followed, the Rangers primarily unloaded impact players. Sizable free-agent offers weren't being handed out, and trades were meant not for a playoff push but to feed a long-term plan.
But that changed last winter, when Seager and Semien said yes to half a billion dollars. We may look back at the club's July 2022 maneuvers to land both the first college pitcher in the draft, Vanderbilt's Kumar Rocker, and, by many accounts, the draft's best high school pitcher, Brock Porter, as a master two-fer. (Without Rocker accepting nearly $2.4 million less than his slotted draft value, the Rangers probably would not have been able to draft and sign Porter, whom it took more than $3 million over slot to steer away from his Clemson commitment.)
And it wouldn't be crazy to wonder if Young has completed one very big compartment of his winter checklist by making not only his first managerial hire in Bruce Bochy, but perhaps his second as well. Young brought Boston bench coach Will Venable over last week to join Bochy's staff with the uncommon title of "associate manager." Venable, both a former teammate of Young's with the Padres and a fellow Princeton baseball/basketball alum, was reportedly a candidate for the manager's post had Bochy not come out of retirement. The 40-year-old Venable, who spent a month and a half as an outfielder with the Rangers late in 2015, has been connected in the past few years with managerial openings with the Red Sox, Cubs, Royals, A's, Tigers, and–after Bochy departed–the Giants.
There's certainly a path to Venable succeeding Bochy in Texas, but that's obviously far off in the distance.
What's right ahead, on the other hand, is the matter of adding to the current rotation. Gray and Martin Perez, the latter of whom accepted the Rangers' $19.65 million qualifying offer last week, are in place, as is veteran Jake Odorizzi (acquired from Atlanta along with a subsidy to cover most of his 2023 salary in exchange for Kolby Allard). The master plan appears to be finding a way, through free agency and/or trade, to have Gray, Perez, and Odorizzi starting Games 3, 4, and 5 of the season.
Could Jacob deGrom and Pablo Lopez be the Rangers' next one-two punch? Carlos Rodon and Jameson Taillon? Blake Snell and Chris Bassitt? Corbin Burnes and Zach Eflin? Lucas Giolito and Kodai Senga? Jesus Luzardo and Zach Plesac?
Pull it off, and the Rangers might just feel they've set things up to at least dream of the ultimate double-shot in 2024: both an All-Star Game and a World Series at Globe Life Field.
Get the ItList Newsletter
Be the first to know about Dallas' best events, contests, giveaways, and happenings each month.
Author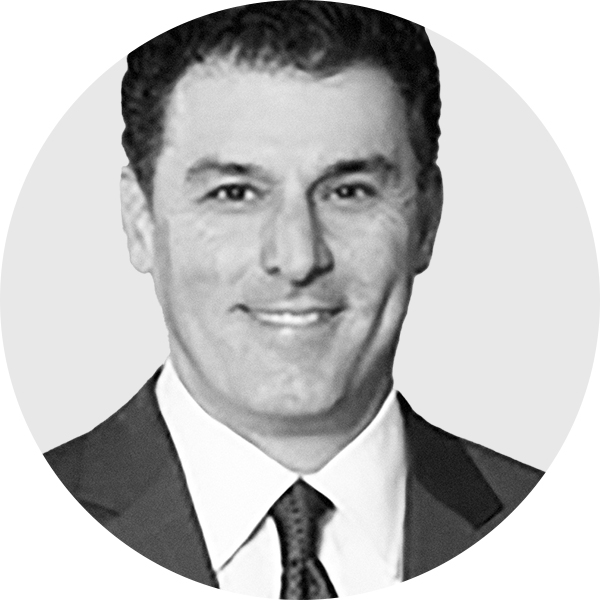 Jamey Newberg covers the Rangers for StrongSide. He has lived in Dallas his entire life, with the exception of a…