There's a lot to like about the Dallas Stars.
The team is second in the Western Conference and fourth in the league heading into tonight's game against the Winnipeg Jets. Their plus-19 goal differential is third in the league, and statistically Dallas is tied with the Vegas Golden Knights for best defense a month into the season.
Want more? Miro Heiskanen should be in the Norris Trophy conversation. Joe Pavelski and Sons (Jason Robertson and Roope Hintz) continue to be one of the best lines in hockey. Jamie Benn has rediscovered a bit of his old self. Even an injury to Jake Oettinger hasn't slowed the roll of a team that is, by all accounts, good.
You could wax poetic about how all these things have come together at one moment, under one man behind the bench, especially as Peter DeBoer's team squares off against the team coached by his predecessor, Rick Bowness.
And, to be fair, coaching and system make a difference. But personnel and roster construction are even more vital, especially for a franchise that's been trying to figure out what exactly it is for the past couple of years.
Which is where the Stars' decision to sign Mason Marchment comes into play.
"Marchment" used to be a nasty word for Stars fans. Bryan Marchment, Mason's father, was a devastatingly dirty player who was suspended 13 times in his career for hits that injured opponents, including Mike Modano and Joe Nieuwendyk. In fact, the hit on Nieuwendyk in the first game of the 1998 playoffs may have cost the Stars a chance to win a Stanley Cup (and party with Pantera) one year earlier than they ultimately did.
Twenty-four years later, Marchment remains a nasty word in Dallas. This time, it's directed toward the opposition. Mason is a cleaner player than his father, both in style and stick skills, but he still plays with an edge and brings a package the Stars haven't had in their forward core since Benn was in his prime.
Prime Benn, or "Sochi Benn" as I liked to call him, thanks to his star turn in the 2014 Sochi Olympics, impacted a game on multiple levels. He left his mark on both the scoresheet and in aches and sores. He physically broke teams down.
Then Benn aged, as power forwards tend to do, and the Stars never really replaced him. There were players that checked one box or the other; Jason Spezza could score, while Blake Comeau could check. From time to time, someone even filled both for a little while. (Remember when Alexander Radulov would throw a big hit?) But no one consistently left a Benn-style mark on the game each night.
That's what Marchment brings and has brought to the second line with Tyler Seguin and Denis Gurianov. He's a finisher with the puck and a finisher with his body. At the end of each game, whether or not he has a point, Marchment leaves the ice knowing he's made an impact.
That's made the Stars more effective as a whole, particularly down the left wing. Benn has benefitted almost as much as Marchment's linemates for the way the 27-year-old has taken the mantle of being the Stars' power forward. It's Marchment's job to set the tone along the boards and below the goal line; he fights battles others won't. Now, instead of circling No. 14 on the whiteboard, opposing coaches worry about No. 27 stapling their defensemen into the boards.
The endgame is Benn has gone from an essential battering ram to a luxury one. While Benn himself will vehemently deny this, his game aged poorly not only becasue of how he played but because the Stars depended on him to be their physical focal point for far too long. Now he has a younger, more energized version of himself to lead the charge, which enables Benn's own physicality to be deployed more sparingly and, consequently, be even more effective. Even professional athletes can only brace for a hit so many times before they break.
This isn't to take anything away from Benn or DeBoer in favor of hurling all the credit on Marchment. But it is an important reminder that for everything Benn has given the franchise, he needed something like this to be given back to him. Now he has it, and this may be the move that both extends Benn's career and makes his large contract more palatable in Dallas.
But for as overdue as Marchment's signing was, it does fit Jim Nill's wider philosophy. The Stars general manager's job is twofold. He must build a team that will be able to make the playoffs, and that team must be one Stars owner Tom Gaglardi embraces and wants to watch. Gaglardi believes in heavy, grinding hockey, where physical domination leads to results. He loved prime Benn. He was infatuated with the prospect of Jamie Oleksiak and Stephen Johns in the same defensive pairing. He happily signed off on deals for Martin Hanzal and Marc Methot.
Marchment fits that mandate like a glove. Even better, he's doing so on a team that pairs that physicality with more entertainment value and better results. The Stars lead the league in goal differential above expected at 17.9, according to TopDownHockey, which is a mark of a good finishing team and one that's banking points early.
All of this comes at a time when Marchment hasn't scored in three straight games. Aside from an assist to Gurianov in Arizona, he hasn't registered a point on the road trip. What that stat line won't tell, however, is how vital Marchment's play has been to Benn registering eight points in three games, with the venerable captain free to take the space created by a younger, more energetic version of himself. Marchment was hardly the only piece the Stars have searched for in recent years. Now that he's here, they found even more than they could have hoped for.
Get the ItList Newsletter
Be the first to know about Dallas' best events, contests, giveaways, and happenings each month.
Author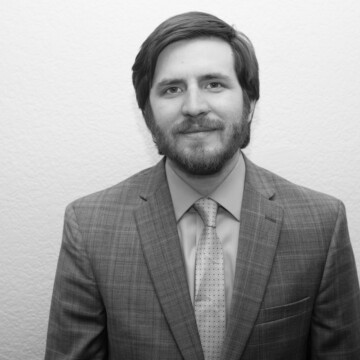 Sean Shapiro covers the Stars for StrongSide. He is a national NHL reporter and writer who previously covered the Dallas…