2022 has been the year of opportunities come and gone for NFL Network reporter and Dallas Cowboys insider Jane Slater. Early in the year, NFL Network's Emmy Award-winning talk show Good Morning Football needed a new host. Slater wanted the job and auditioned. She came up short; SEC on CBS sideline reporter Jamie Erdahl landed the gig instead. "I think it was a situation where I just felt my network didn't know what to do with me," Slater admits. It's a thread, she feels, that ties her career together.
Also this year, the Rowlett High School graduate said a large network was toying with the idea of a Good Morning Football-type show exclusively focusing on Dallas sports. She was being recruited to assume the role of main anchor, with two former Dallas pro athletes flanking her on set. Unfortunately for North Texas sports fans, that idea got scrapped and moved to another market.
But Slater doesn't have time to reminisce on the could-have-beens. Depending on the day, she barely even has time for yoga. Such was the case on a Friday in late August, when she plopped into a booth at her favorite Uptown restaurant, Flower Child, after a whirlwind morning reporting on a torn hamstring tendon suffered by star left tackle Tyron Smith.
She was less than five minutes into a Pilates class with a friend when the news broke. Out the door she went to chase down information, a process she got well-versed in with Cowboys injury news this offseason. She hopped in the shower, wearing her Airpods, and fired out texts to the team, agents, and front office personnel while washing her hair. Afterward, she fielded calls from insiders and let NFL Total Access know about the situation, then penned a series of tweets outlining possible replacements for Smith, which included Eric Fisher, Andrew Whitworth, and the 40-year-old future Pro Football Hall of Famer Jason Peters. (The team would go on to add Peters on a one-year deal 31 days later.) Before long, she realized, "What stood out to me in my phone calls was that this was a festering injury, so Smith was kind of a ticking time bomb," she says between bites of her salad.
Slater's workday was only beginning. She didn't have a live shot scheduled on NFL Network that day to talk about the news that shook The Star. Instead, she was forced to lobby her higher-ups—something, she says, that happens more often than you might think. She got her way, and her live shot aired at the Cowboys' Inaugural Blue-Carpet Kickoff Event on NFL Total Access that evening around 5 p.m.
Hardly the day she envisioned when she woke up that morning. Given the rest of her career, that tracks. She didn't expect to work a crime beat on her first job, or nearly quit the business to do real estate, or be the one to air the vulnerable side of Dez Bryant on television three hours after the Cowboys cut their star receiver. And that's why, as her star continues to rise nationally, no one is less certain about what comes next than Slater herself.
---
Her entry into the field was straightforward enough. After graduating from the University of Texas in 2003, Slater sent 50 VHS copies of her newsreels to newsrooms across the country hoping to break into sports broadcasting—a common initiative among TV broadcasters, even today. "For seven months, the only thing I received was rejection notices," she says. So, she gave up. She took a job in sales at NewsRadio 1080 KRLD in Dallas, where every day she listened as her on-air colleagues lived her dream by bantering about A-Rod and the Rangers or the Parcells-era Cowboys. "And here I was selling their spots," she says.
At last, in August 2004, she caught a break via KYTX CBS 19, a new CBS affiliate in East Texas. She was brought in to cover sports, just as she dreamed. But it ended shortly afterward when she was transferred to the investigative division, where her boss felt she would provide more value.
Next came a move to Denver in 2006, where she worked field reporting for every blizzard in the region for four years, before landing back in Dallas with CBS 11 in 2009. She anchored the 4 p.m. and 5 p.m. newscasts, she worked the traffic hits, she field reported on anything she could find. On the surface, Slater was on her way, slowly building a name for herself across North Texas. Beneath it, she says, "I was miserable. I was a 30-year-old anchor working with no benefits and living with my parents."
Slater spent the next handful of years bouncing back and forth between CBS 11 and side gigs with KRLD and 105.3 The Fan, pining for a more significant break. She thought she got it in 2014, when the Longhorn Network called. Her stint didn't last long, however. Two years in, ESPN redirected the network's capital into the SEC Network, and Slater was out of a job.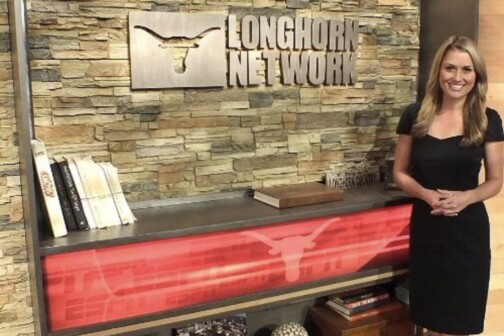 "I was a 36-year-old, broke woman with bad credit card debt," she says. "And I was looking for jobs in medical sales or real estate. I thought I had gone as far as I could in journalism."
---
It's not uncommon for women to leave journalism. Former Fort Worth Star-Telegram Cowboys reporter Charean Williams, who covers the NFL for NBC's ProFootballTalk remembers being at the same crossroads as Slater 30 years ago. "Six years into working for Bryan-College Station Eagle, I wasn't getting to where I wanted to be—which was on the beat of the Dallas Cowboys," Williams said. "So, I thought I would go into something else. But it is true, a lot of women don't stay in journalism for a long time." Williams did, and went on to cover the Cowboys as part of a long career with the Star-Telegram. She later became the first woman to have a vote for the Pro Football Hall of Fame and the first woman to serve as president of the Pro Football Writers Association. But that didn't happen without persistence.
Slater learned that lesson best in 2016 when she pursued leads in real estate. Medical sales, too. But along the way, she made one last-ditch effort in journalism and sent in an audition tape to the NFL Network for an on-air reporter job covering the Cowboys. For two months, she heard nothing. It began to feel like those vexing seven months after college.
Along the way, a different opportunity arose. The Golf Channel, based in Orlando, reached out and offered her a job as a reporter. It represented a serious step up from where she was, and in a sport that Slater, an avid links fan and self-described "alright golfer," would have enjoyed covering.
But she turned it down. "For some reason, I just thought that the NFL Network was going to find a need for me," Slater says.
It was a massive gamble, and she knew it. "It was scary, and I was lonely," she says. But it paid off: on July 18, 2016, just before the start of Cowboys training camp, NFL Network notified her she earned the job.
She attacked it with every bit of urgency built up from chasing a dream for 13 years.
"The one thing I will always remember about Jane was her first year covering the team; she was the first one out on the field in Oxnard, ready to work," former Cowboys defensive coordinator Rod Marinelli says. "I had a hard time going to journalists with confidence, but not with Jane."
But there were lessons to learn, too. She tried to endear herself with everyone in the Cowboys organization and across agencies representing players in the league. "This game is all about 'They scratch my back, I scratch theirs,'" she says. But she quickly realized breaking news sometimes amounts to little more than a popularity contest. "I can't compete with Ian Rappaport and Adam Schefter," she says of NFL Network and ESPN's top football news breakers. "There is only so much my 185,000 Twitter followers can do compared to their 2 million. So, I literally started by endearing myself with the agents that represented the undrafted guys and just built my way up from there."
Along the way, she battled the stigma that generations of female sports journalists have weathered from viewers, colleagues, peers, players, and execs.
"The perception around me was, 'Oh, she's just a pretty girl that is rehearsing and aggregating information,'" she said. "And 'pretty-girl conception' can become a threat when trying to do my job. The initial insinuation at an NFL combine or at the Super Bowl when a coach, executive, or player is out with me is, 'Oh, there must be something going on there.'"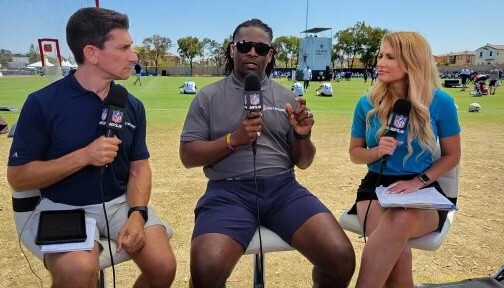 So she adapted. 7 p.m. is the curfew: Slater doesn't text a coach, executive, or player after that time for fear of anyone getting the wrong idea. "It's inappropriate for a female reporter, in my opinion, to be doing that," she says, unless there's a breaking news story. And she learned to play to her strengths—namely, the perceptiveness and empathy that she and other women in the field believe helps their reporting and relationship-building.
"My theory is linked to Warren Sapp," Williams says. "Back when I was working for the Orlando Sentinel, covering the Bucs, Warren hated the media. And he grew up in a single-parent home and was around his mom all the time. So, my theory was he was more comfortable around and talking to women than men—and we just hit it off.
"Questions are asked in much different ways from women than they are from men. And in my opinion, despite all the drawbacks for women, that small nuance can make this job easier for women."
During the Cowboys training camp at Oxnard this past summer, Yahoo's Jori Epstein—who won the Players Choice Award for journalistic integrity, dedication, knowledge of the team, and fairness on the beat at the blue carpet event—asked Mike McCarthy about a bracelet he was wearing. A simple question. But it struck a nerve with McCarthy and yielded an insightful response. "Women ask more empathetic questions that deliver better answers," Slater says. "And that is the art of relationship building in this business."
That's how she landed her biggest break. In April 2018, the Cowboys released Dez Bryant in one of Dallas' most emotionally charged transactions of the decade. And just like every other journalist on the beat, Slater hoped to get a word with the star receiver. Which is why, when she spotted Bryant exiting the Cowboys' practice facility, Slater recalls tearing after him in high heels—until longtime Cowboys journalist Mike Fisher drove by, stopped his car, and shouted, "Get in, kid!" From there, she says with a laugh, the two pursued like "the O.J. Simpson chase."
Her doggedness worked: she finally caught up to Bryant and he agreed to sit down with Slater in three hours at Nick & Sam's. But the receiver was known for being late and a tad flaky with journalists. Until he was in the booth across from her, she knew to take nothing for granted, even though she was confident that the relationship they'd developed made her sure he'd show. "He knew I didn't want to just take advantage of his grief because I've been let go before, too," Slater says. Sure enough, her instincts were correct. Bryant arrived, on time, and got candid.
"I called my bosses, and because of Dez's reputation, they didn't even believe me when I told them I had this break," she says. "But that was Dez in his rawest form. And even thinking about what I did to get that interview, it sounds ridiculous, but I knew people wanted to hear his side of the story."
Ultimately, says former head coach Jason Garrett, "People love the Cowboys, and there's always a lot of interest, so there can be a temptation among journalists to make outlandish statements to try to get attention. But that was never Jane. She always covered the team honestly and always asked good questions."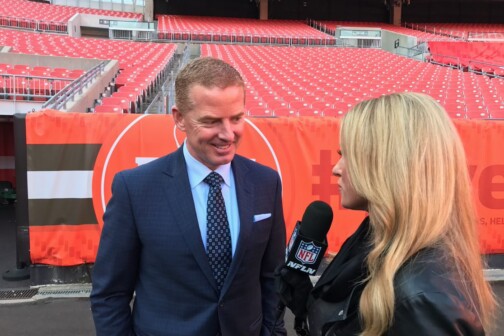 Still, obstacles remain. "It's still difficult for me to get a lunch or dinner with GMs or other guys in this market," she says. "But now, I don't think they view me as the pretty girl, anymore. I'm the girl in heels who will do anything—even speed down a highway like O.J. Simpson—to get an interview."
---
Slater hasn't always been able to stay out of the conversation herself. In March 2021, Slater posted a tweet promoting an unpaid internship in the Dallas-Fort Worth area. It sparked a social media firestorm about the morality of unpaid internships, with Slater being portrayed as spoiled, abusive, and exploitative for promoting them. She says she didn't promote anything she hadn't gone through herself. Early in her career, Slater worked jobs for little, and sometimes no, pay. But she is also the granddaughter of the former executive who ran Wolf Brand Chili and Van Camp's canned beans, two companies that reported $180 million in sales at the time. Either way, she believes she paid her dues to get where she is. "It was very difficult for me to get traction," she says. "I experienced rejection after rejection after rejection."
Her brand took a hit in the moment, but the furor eventually subsided. Today, when she isn't covering games at AT&T Stadium or happenings at The Star, she is harnessing her energy into mentorship programs with young journalists via Slater Zoom, a 90-minute part-classroom, part-networking event for aspiring journalists she started in the pandemic. She's also growing her new all-female podcast Girls Talk, 'Boys Talk, produced by DallasCowboys.com, with co-hosts Iisha Morrison, Jess Nevarez, and Kelsey Charles.
As for her next big move, Slater says it has to be the right one. There aren't many opportunities that could way her to leave Dallas. "I have the best job in the world, right here in my hometown," she says. GMFB was one of those infrequent opportunities, and who knows when that seat—or any seat as coveted—will open up again? Which is why Slater says she isn't sure if "I'll be at NFL Network forever," either.
But she knows one thing, however, and it holds as true now as it did 19 years ago at the start of her career. "My career has never been a straight line."
Get the ItList Newsletter
Be the first to know about Dallas' best events, contests, giveaways, and happenings each month.
Author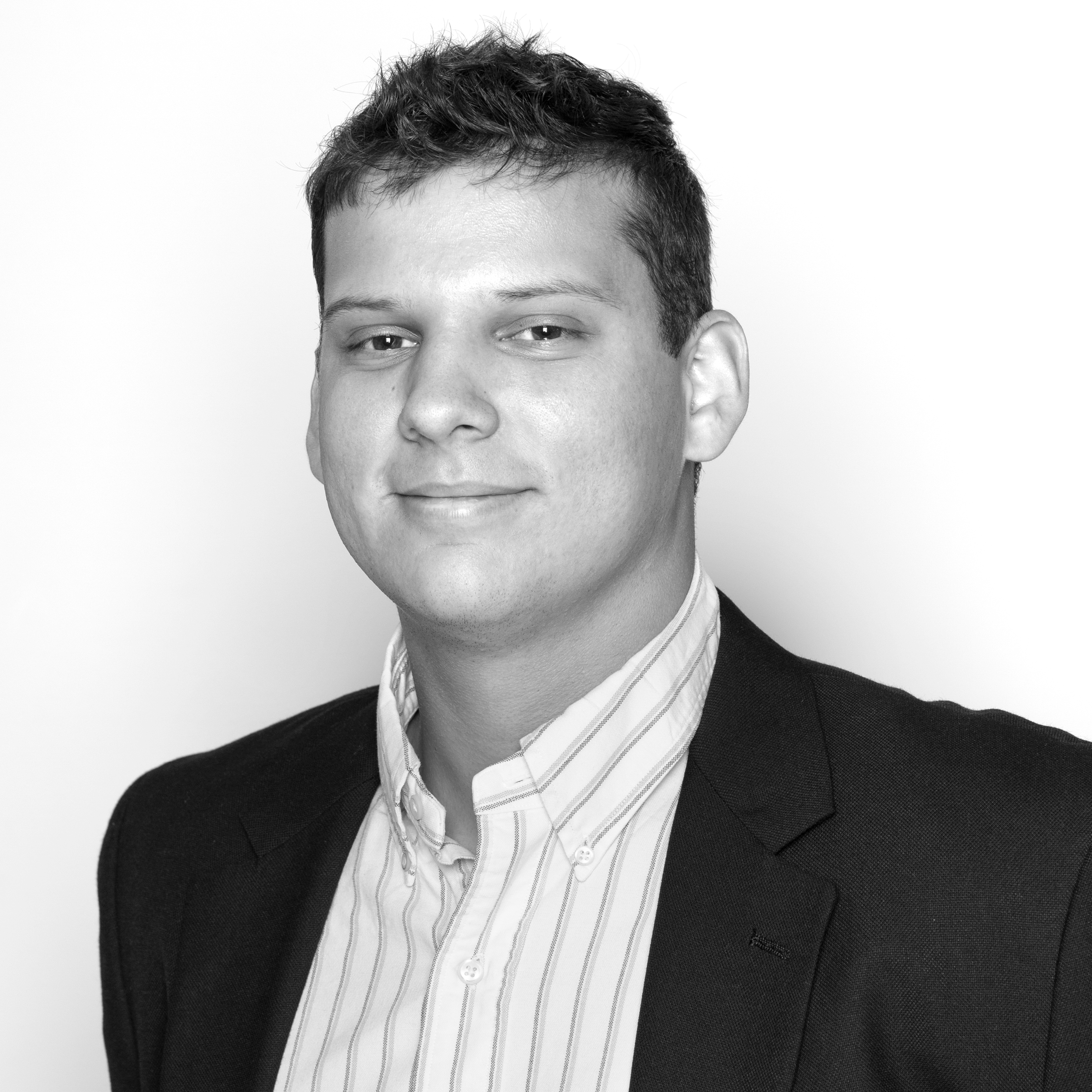 Ben Swanger is the managing editor for D CEO, the business title for D Magazine. Ben manages the Dallas 500, monthly…