We've been through this before, but it bears repeating: as younger talent proliferates throughout the NHL, so has scoring. Teams are averaging 3.09 goals per game, well above the 2.76 average over the last 15 years. Nearly half of the 15 best offensive teams since 2007 are playing this year, and the average age of those teams is 26.
The end result is a league with a better understanding of how age impacts performance, leading teams to bet on their youth. Some of the biggest contracts in recent years—Jordan Kyrou, Tim Stutzle, Jack Hughes, Robert Thomas, Joshua Norris, Tage Thompson—are twenty-somethings on eight-year deals that will take them into their early thirties, sparing their teams the financial burden of paying for post-prime years.
What are the consequences of this shifting landscape? The biggest one is what happens to teams with the lead. Teams can no longer sit back and cling tightly to small advantages in low-scoring affairs. This year, the percentage of games lost after leading is at an all-time high, with one in four games decided by trailing teams shifting fortunes in their favor. More than ever, NHL teams must extend advantages so opponents have a deeper hole to dig their way out of.
That's played a role in this surprising Stars start. Pete DeBoer's crew hasn't been immune to dropping games after going ahead; they held the lead in four of their five losses, with Winnipeg adding to that total last night in brutal fashion. But they've spent very little time trailing overall, to the point that their ice time on the penalty kill exceeds their ice time when trailing on a per-game basis. It's good for an NHL-best. How they continue to weather hockey's increasing momentum shifts will define their trajectory this season and beyond.
After all, the league has been heading in this direction since 1995. (Credit to MoreHockeyStats for having this data accessible, and for going as far back as it does.)
That's not the most interesting part, though. This year, the league is on pace for 228 wins by a team that has trailed by two or more goals, which is nearly double the previous high of the past 28 years. (Teams overcame a multi-goal deficit 121 times in 2018-2019.) More lineup creativity means more ways for teams to erase deficits.
Dallas spent most of the previous half-decade on the wrong side of this trend. Over the last five seasons, they've lost 75 games after leading, which ranks 17th. Not so coincidentally, they were mostly mediocre over that same span.
There's an unmistakable pattern: better teams manage leads better. You may not be surprised, then, to see the Lightning—with two Cups and three Cup appearances in the last three years—lead the way. How teams manage leads isn't uniform, though. Tampa Bay and Colorado have held their game advantage with more offense, ranking first and third in goals per game. Teams like Boston and Carolina hold their advantage with more defense, ranking first and third in goals against.
The Stars, meanwhile, are an interesting paradox. They've allowed 988 goals against in the post-Lindy Ruff era, which ranks third-best. Yet it only amounted to a .572 win percentage in that span, which is middling. It seems to be a contradiction, a great defensive team that can't win. It's because they aren't extending their leads.
That hasn't been a problem this season. All eight of Dallas' wins have ended with multi-goal differentials. But how? Based on my manual tracking, the Stars are dumping the puck in on only 30 percent of their zone entries. Strategy matters. By emphasizing control of the puck, they're dictating the pace. We also see this in their line changes, as players regroup instead of conceding control with generic dump-ins just to have a head start on defense. There's no reason why a core of Jason Robertson, Roope Hintz, Jamie Benn, Tyler Seguin, and Miro Heiskanen should look night-and-day different unless the strategy itself was night and day.
Simply put, DeBoer's game plan is a repudiation of the last five years. Instead of chasing matchups the way Ken Hitchcock did by asking Dan Hamhuis and Greg Pateryn to hold leads or the way Rick Bowness did with the Radek Faksa line, DeBoer is rolling each line and each defensive pair to run a system that seeks dynamic management of all three zones. When you look at Dallas' control of shot attempts (CF%), control of scoring chances (SCF%), and goal differential (GF%) when up by a goal compared to being up two or more, the difference between DeBoer and the conservative strategy over the previous five years couldn't be more stark.
Normally, teams don't look statistically good in these situations. Trailing teams shoot more, leading teams shoot less. Yet somehow, DeBoer's Stars are controlling the home plate area of the ice (how scoring chances are tallied) with varying leads, which means they're not saving offense for simply when they need it, but when they can capitalize.
Critically for DeBoer, the players are doing their part. Per Evolving-Hockey, Jake Oettinger has saved eight goals above expected. Wyatt Johnston, Ty Dellandrea, and Nils Lundkvist are on pace for 30-plus point seasons, which is twice what Andrew Cogliano, Blake Comeau, and Michael Raffl offered in years past. The top line has been on the ice for 12 goals at even strength and just one goal against. In fairness to previous regimes, this is one of Dallas' best rosters in years. But in fairness to DeBoer, nobody—not even Ruff—found the right balance before him. Under the new coach's stewardship, Dallas hasn't had to sacrifice offense for defense or vice versa, which goes a long way toward explaining why they are almost as good offensively (currently third) as they are defensively (currently second).
However, there's an important asterisk. As much as better strategy and better players have dictated this shift, there's some luck propping this up, too. Dallas' 10.66 shooting percentage at even strength doesn't just lead the league; it is the single best even-strength shooting percentage of any team since 2007.
Could Dallas defy the hockey gods and keep it up? Possibly. The '12-13 Maple Leafs and last year's Blues shot at 10.53 and 10.28 percent, respectively. The optimist might argue that those teams were hardly special. Who wouldn't bet the over on Robertson and Hintz outscoring Phil Kessel, a rookie Nazem Kadri, and Vladimir Tarasenko? But that's all the more reason to be cautious. Great teams aren't built by great shooting percentages. Just look at where that Toronto squad ended up (missing the playoffs the next three seasons), and where that Blues team is now (currently last in the Western Conference with a 3-7 record).
It will be a while before we know the answer. And once we have it, that answer could change. Seasons ebb and flow: yesterday's success can become tomorrow's disaster (see Pittsburgh), or vice versa (see Toronto). Unlike chess, where the higher the level of skill the more likely you are to win, hockey games can be won by the equivalent of a butterfly flapping its wings.
Perhaps that's why NHL coaches err on the side of safety and why the game looks so different from other sports the closer games become. But we know this league is increasingly being built on skill over grit, so much so that modern middle-six forwards are producing at the rate top lines were just a decade ago. And if teams are losing leads at an all-time high, then this phenomenon—what we might call the "Invincibility of Talent"—is here to stay.
By trusting young talent and extending leads, DeBoer is forcing opponents to dig their way out of deeper holes than they can manage. It's hard to find weaknesses with these Stars. They're good in all three zones, with everyone contributing. Perhaps most critically, we're seeing Dallas develop a killer instinct. After trying to be the nail for so long, it's nice to see the Stars finally be the hammer.
The important question comes once Dallas finally faces adversity: how well can they dig? Because that will determine whether this team is here to stay.
Get the ItList Newsletter
Be the first to know about Dallas' best events, contests, giveaways, and happenings each month.
Author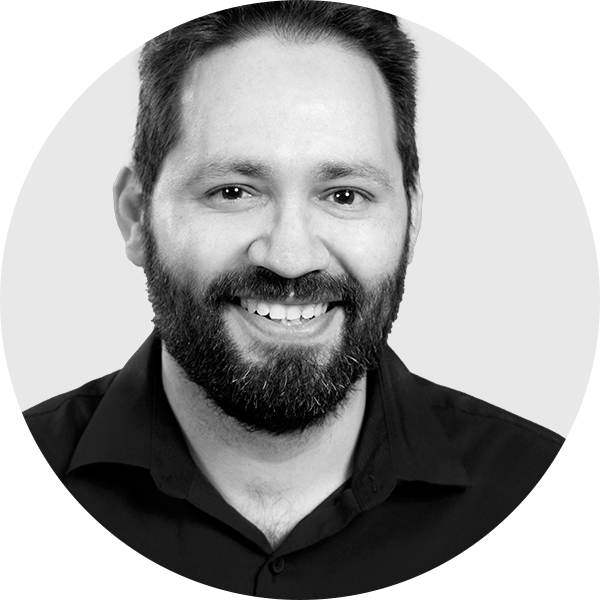 David Castillo covers the Stars for StrongSide. He has written for SB Nation and Wrong Side of the Red Line,…