When the Cowboys selected CeeDee Lamb with the 17th pick in the 2020 NFL draft, most criticism of the decision was rooted in the notion that he would be an unnecessary luxury on a team that desperately needed to address its defense. Amari Cooper and Michael Gallup had both just notched 1,100-yard seasons, and there are only so many targets to share. On the other hand, support for the pick was based on the idea that Lamb had an excellent shot at being the best of the bunch, and possibly the best receiver in the NFL. His college stats were eye-popping; his tape electric.
Jump ahead two years, at which point Dallas doubled down on its belief that Lamb was truly an elite number one option, even if he had not consistently performed as such. We don't need to relitigate the trade of Amari Cooper. But suffice to say, the Cowboys decided to move on from Cooper before Lamb had fully proven himself capable of replacing him. In the last game before Cooper's departure, the postseason matchup with San Francisco, Lamb had one catch for five yards on five targets.
However, in the team's defense, anyone who watches Lamb play knows it's in there, somewhere. As Aidan Davis wrote back in June, a third-year breakout for Lamb was anything but a certainty based on the history of young wideouts and their production. Still, you would rather bet on a breakout for a player who has shown flashes of brilliance than one who hasn't. And Lamb certainly had.
Case in point: his performance Sunday at Green Bay. Lamb posted career-highs in receptions (11) and yards (150) while matching his previous high in targets (15). He attacked multiple areas of the field and produced two scores.
That isn't to say he was without flaw. He was targeted on both of Dak Prescott's interceptions, and at least in the view of Mike McCarthy, both were primarily on Lamb. The second turnover was particularly egregious, as Lamb seemingly lost focus and blew a fairly obvious read in the middle of the field.
But he corrected his mistake on a similar play in overtime that resulted in a 15-yard gain that briefly put Dallas in a position to wrestle the game back. That's the Lamb experience in two plays: his positive moments often look spectacular, while his negative snaps tend to be highly disconcerting. He ranks 17th in the NFL in yards-per-route run, he has converted the seventh-most catches for first downs, and he does run hard and seemingly embraces contact. He'll also routinely finish routes where he knows he's going to be leveled, like the aforementioned overtime catch and this huge play from earlier in the season:
But he has also put together quite the resume of lowlights. He finished last season with the eighth-highest drop rate among all pass catchers with at least 75 targets. He's been better in that regard this season, but he still is 18th in drop rate. He's not a huge yards-after-the-catch guy, either, ranking just 32nd out of the 62 receivers who have at least 50 targets this season.
Ultimately, every receiver—every player—will make mistakes over the course of a season. Most of them cannot balance out those missteps with the game-changing moments Lamb has proven himself plenty capable of producing.
And there is no question that Lamb's uneven production is not entirely on him. McCarthy and Kellen Moore share much of the responsibility in making sure that Lamb is able to make explosive plays. Same goes for the front office, Prescott, and Prescott's injury luck (or lack thereof). Lamb has played in 42 games in his NFL career; 16 of those were without Prescott. Consider his supporting cast without Cooper, too. With Gallup out the first three games of this season, Lamb was sharing the field with … Dennis Houston? Simi Fehoko? Gallup also missed half of last season, while Cooper had his share of games where he played banged up or needed to sit entirely. The result is that Lamb's role in the offense has fluctuated quite a bit.
So has his position. During his rookie year, Lamb lined up in the slot on 91 percent of his snaps. Last year, that number fell to 34 percent. Now he is seeing a 50/50 split between the slot and being lined up wide. So perhaps some of the fluctuation comes down to a lack of consistency around him. It's nice to have receivers capable of lining up anywhere on the field to take advantage of matchups, but it also demands more of them mentally.
My colleague Mike Piellucci made the case this week that performances like Sunday's are an inevitability for Lamb given his talent plus his increased number of targets. Lamb finished 25th in the NFL last year with 128 targets, per Pro Football Focus data, which includes targets when a penalty was called. This season, he sits 10th and is on pace for 161 passes thrown his way. His 31.1 percent target share is second in the NFL behind Arizona's DeAndre Hopkins, who has only played in four games. Maybe that number goes down if Gallup and tight end Dalton Shultz get closer to fully fit, but should that happen, they'll only force defenses to focus less on Lamb. This gives him more of a chance to win one-on-one matchups and produce the sort of plays he was drafted to make.
So, don't blink. Maybe if we see Lamb functioning in the offense the way he was intended to, with whom he was intended to, we will finish this season truly believing he is among the league's elite wideouts. Only 11 other receivers have produced a 150-yard game this season. And for our collective sanity, it would help if he were able to produce a few more games like his most recent one, while cutting down on the mental errors.
Because before long, with negotiations on a new contract looming, we're going to start hearing about "the pie" again from Stephen Jones. Of course, this is ridiculous because the Cowboys backed themselves into this situation by deciding to move on from Cooper. They will certainly exercise Lamb's fifth-year option, and they will franchise tag him after that if a deal has not been reached. But who am I kidding? A deal will be reached. They anointed Lamb as "the next one" the day they informed him he would be wearing the 88.
Right now, on the heels of his most productive performance as a pro, Lamb has the opportunity to remove any doubt surrounding that extension. If he does, the team will win a lot of games and be a threat in the playoffs. If he doesn't, the offense won't be explosive enough to scare anyone. The quarterback will always be the most important player on the field. But increasingly, it feels as if Dallas will only be as consistent as Lamb is. The clock is ticking.
Get the ItList Newsletter
Be the first to know about Dallas' best events, contests, giveaways, and happenings each month.
Author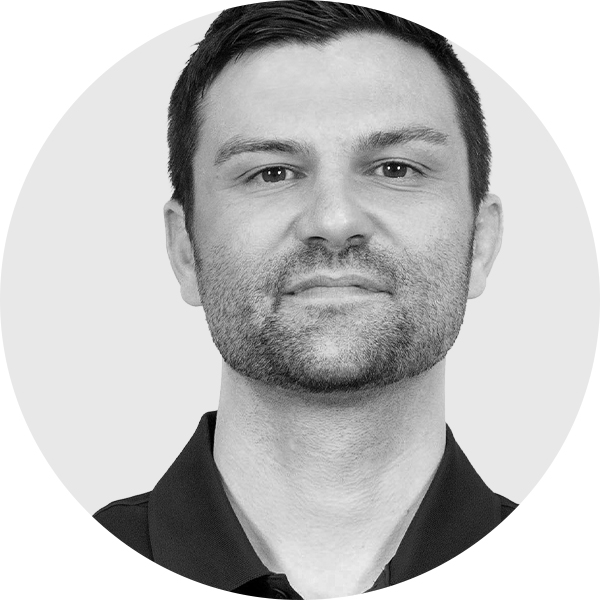 Jake Kemp covers the Cowboys and Mavericks for StrongSide. He is a lifelong Dallas sports fan who currently works for…