Anton Khudobin isn't a great quote.
Sure, he says memorable, often funny things. But you only get half of what Khudobin really means when his words are read instead of heard.
To get the true Khudobin, you need to hear the inflection in his voice, the way he adds emphasis or trails off when giving an answer. How he answers a question tells you more than the content of the answer itself. When Khubodin is feeling confident, honest, and happy with himself, his responses end with a flourish. The vowels are extended. A point is being made, and he's likely found a way to inject a dose of humor.
That's the voice that bursts through the phone from a hotel lobby in Rockford, Illinois, as Khudobin discusses his current life as an AHL goaltender. 
"I'm feeling good," he says. "The last three to four games, I'm feeling like myself again. For the first time in a long time."
"Long" is drawn out, containing multiple O's. You can hear the smile on the other side of the phone. 
Khudobin isn't back—far from it. Two years ago, the Russian goaltender became a cult hero as the backbone of the Stars' surprising run to the Stanley Cup Final in the bubble in Edmonton. He was rewarded with a big payday afterward, paving the way for him to finish his career as a prominent piece of the Stars' roster. 
Instead, at 36 years old, Khudobin is marooned in the minor leagues with the Texas Stars. His head coach, Neil Graham, is only a year older than he is. He has teammates that were barely walking when he was drafted by the Minnesota Wild in 2004. Private flights from Dallas to another NHL city have been replaced with commercial travel from Austin to Chicago, topped off with a bus ride to Rockford.
It's been a while since he caught a break. Khudobin's body got old, and he's dealt with a laundry list of injuries that started before the bubble heroics. His contract, which counts for $3.33 million against the salary cap this season, is too large for him to get recalled to the NHL in Dallas.
He's stuck, and he knows it.
Yet he's still smiling. Perspective will do that.
"It's not easy at times," Khubodin says. "But you think your career—or at least my North American career—could be over already. That could have been the case. But I have the support of my friends, my girlfriend, and that's important. That's how you get through tough things."
In theory, Khudobin could still don a Stars sweater again someday. But with Dallas only having $237,748 in cap space, his $3.33 million cap hit is nearly impossible to make fit without an accompanying move that would probably jeopardize the roster more than Khudobin could help it.
His most likely path back into an NHL crease winds through a trade to another organization. Khudobin has accepted that reality. More importantly, he has a general manager in Jim Nill who is willing to accommodate him.
Nill freely admits that when he made the choice to re-sign Scott Wedgewood as Dallas' backup goalie, he knew he'd likely have to trade Khudobin. He's open and listening when teams call. For now, he's just waiting for an offer.
"The most important part of this story is that Anton Khudobin still wants to play in the NHL," Nill says. "He could have shut it down; he didn't. He dedicated himself to coming back and giving himself a chance. We had to make a tough choice and signed Wedgewood, and he didn't let that stop him."
Khudobin had hoped for more after signing his three-year, $10 million deal. But he struggled in the COVID-shortened 2020-21 season with both his health and his play. His performance took another plunge in 2021-22, culminating in a career-worst .870 save percentage before his season ended due to injury. He underwent hip surgery in March in an attempt to get his career back on track.
This offseason was supposed to be different. Khudobin spent the bulk of the time off in Dallas and went into NHL training camp intent on proving he still belonged in the top hockey league in the world. He pushed, tried to take advantage of the showcase he received in preseason games, but he wasn't able to perform at an NHL level, posting a dismal .839 save percentage in three appearances. 
Surgically repaired hips take time, and no such time would be available in Dallas. And that hefty cap hit flattened his value on the trade market. Without proof of a return to form, any team dealing for him would be gambling that he could contribute out of the gate. If they were wrong, they'd be in the same position as Dallas: tethered to a salary no one else could claim on waivers. That left Khudobin with only one place to go: back down to Cedar Park
"I knew I needed to play games," he says. "I needed that, Jim knew that, and he and I were on the same page. I'm not here [in Texas] to impress one person or one team. I'm here to be healthy, be myself, and get back to the NHL with Dallas or another team. I know how this works. Jim does. We are on the same page."
When and if Khudobin turns that page or not will be determined by the rest of the NHL goalie landscape. It's likely going to take an injury on another team, or someone's complete failure to stop pucks, for the door to creak open. If the timing is right—the trade deadline, perhaps—Khudobin's cap hit could be more palatable for a team looking for a veteran safety net. 
Until then, Khudobin's legacy in Dallas will grow with the Texas Stars. Things are improving on the ice. He's backed up his statements about feeling like himself again by looking more explosive, more locked in. That's translated to a .943 save percentage or higher in three of his last four games.
But ultimately, Khudobin's value on a young team is much greater than what he provides in net.
His coach points to mentorship that goes beyond the crease. 
"He's the most confident player I've ever coached in what he's good at and what he's not good at," Neil Graham says. "He understands himself better than anyone. He'll say, 'Yes, I can do that,' and 'No, I can't do that,' with the confidence needed to set fair expectations for us as coaches and himself. It's an amazing thing anyone can learn, not just the goalies."
Texas captain Curtis McKenzie, another leader in Cedar Park, says he's seen Khudobin's impact in the locker room. That's most obviously the case with Matt Murray, the 24-year-old who has gotten call ups in Khudobin's stead when Oettinger was hurt despite them effectively sharing the Texas Stars goalie job. But McKenzie notes that Khudobin's most important lessons transcend his position.
"You see it where he just elevates practice and drives guys to be better," he says. "He pushes us. He pushes the team. You can't have a bad practice, I think, when he's out there chirping and pushing and striving to be better than you."
Nill is the one responsible for Khudobin's contract. While that deal has aged poorly on the ice, the Stars general manager takes solace in the lasting impact Khudobin has had on Oettinger. 
In the 2020 bubble, when Ben Bishop's career was essentially over before anyone else knew it, Oettinger was the backup to Khudobin in the Stanley Cup Final. They spent practices and extended time together off the ice. Oettinger's game evolved while he worked with Khudobin, Nill says, and you can see "Dobby's imprint" when Oettinger makes a scrambly rebound save. 
Khudobin never, ever quits on a puck. Oettinger saw that firsthand, just like he took firsthand experience on style, mentality, and puck handling from Bishop and Braden Holtby last season.
Details like those aren't the reason why Oettinger has emerged as one of the NHL's best goaltenders. But it's undeniable, Nill says, that "Jake was able to be the product of a goalie system … Guys like Khudobin and Holtby played the roles we needed to get the best version of Jake."
Bishop's career is over. Holtby's hasn't officially ended, but those around the Stars are pretty confident he won't play another NHL game. Khudobin, on the other hand, wants to get back to where he believes he belongs. He wants another NHL team to see him as their solution.
And for that reason, he'll continue to ride the bus in the AHL. He'll tell jokes. He'll push teammates to better in practice. He'll be himself. In the end, maybe another franchise will decide that everything Anton Khudobin has to offer can still be enough.
Get the ItList Newsletter
Be the first to know about Dallas' best events, contests, giveaways, and happenings each month.
Author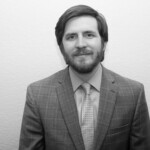 Sean Shapiro covers the Stars for StrongSide. He is a national NHL reporter and writer who previously covered the Dallas…