Finally, the Aaron Rodgers show looks like it's drawing to a close. Hopefully? Rodgers has been one of the most prolific quarterbacks in NFL history in his 18-year career. He's the model of passing proficiency, a player who can make any throw at any angle under any level of duress. He understands every coverage, every scheme, every blocking assignment. He makes your heart beat arrhythmically whenever he has the ball.
Until this season, that is. The Green Bay Packers are on a five-game losing streak. They currently flounder at a 3-6 record, a distant second to the 7-1 Minnesota Vikings in the NFC North. Rodgers has already thrown seven interceptions through nine games, which would match his highest total for a full season since 2016. Last week, Rodgers threw two red-zone interceptions for the first time in his career, which included what may be his most baffling throw ever. He's constantly complaining about his wide receiver core. And he doesn't seem to love his head coach. Watching him look this diminished every Sunday is like watching Charles Barkley play golf; it's sad (but also funny).
Why am I afraid of this guy again?
Because he took down the two best Cowboys teams of the last 25 years. Dez caught it? Rodgers flattened that. The wonderful Dak and Zeke rookie fairytale? Rodgers diced it. Everything you want in sports is on the other side of hard, and Rodgers has been the Cowboys' most difficult challenge of all come playoff time.
The Aaron Rodgers story begins with the Cowboys, too. In 2007, the 11-1 Cowboys faced the 10-2 Packers in the newly minted Thursday Night Football game for first place in the NFC. After Brett Favre suffered an elbow injury early in the second quarter, Rodgers entered the game with the Packers trailing 27-10. He cut the deficit to three points before first-year starter Tony Romo helped Dallas pull away for a 37-27 victory. Crisis averted. But the game was instructive on what Rodgers could provide moving forward.
Fast forward to 2010, when Rodgers was fully formed. He decimated a wobbling Cowboys team that had just lost Tony Romo to a season-ending injury in a 45-7 rout that led to Wade Phillips' firing and the genesis of the Jason Garrett era. That's right, Aaron Rodgers was personally responsible for Jason Garrett, Dallas Cowboys head coach. For good measure, Rodgers would go on to win the Super Bowl at AT&T Stadium that season with Mike McCarthy as his head coach. Were you mad yet?
If not, you certainly were in 2014, when the best Cowboys team of the last decade went to Lambeau Field for the divisional round of the playoffs.
Does this look familiar?
(4:42 – 4th) (Shotgun) T.Romo pass deep left to D.Bryant to GB 1 for 31 yards (S.Shields). Green Bay challenged the pass completion ruling, and the play was REVERSED. (Shotgun) T.Romo pass incomplete deep left to D.Bryant (S.Shields). Yard marker changed due to change of possession.
If not, you lead a healthier life than I do. This means you probably purged the ensuing drive from your brain, too, in which Rodgers needed only 1:12 to take Green Bay about 80 yards upfield for a game-winning touchdown. I admire your resilience.
That would have been enough to haunt this city forever. But Rodgers reached his final form as a Dallas sports villain two years later, during a rematch in the divisional round. Dak Prescott's first postseason start saw the Cowboys pull a remarkable comeback from a 28-13 deficit, culminating in a Dez Bryant touchdown to tie the game with just over a minute left. It should have been a wonderful redemptive moment for Dez after the heartbreak of 2014. But too much time was left for the inevitability of Aaron Rodgers. So much so that it spawned a spectacular meme.
Then came the Jared Cook throw. You know the one I'm talking about. It won an ESPY and everything, because of course.
I'm not sure why Rodgers ever felt the need to try ayahuasca when he already experienced nirvana through that pass. It ended a miraculously fun Cowboys season. And though we didn't know it yet, it also marked the end of Tony Romo's career as Dallas' franchise quarterback. Every glimmer of hope for the 2010s Cowboys was eclipsed by Rodgers.
So, yeah, I can't stand him. The entire Aaron Rodgers experience drives irritation into my bones. The way he makes the quarterback position look so casual? Irritating. His football aesthetic with the flared sleeves and the old-school cloth chinstrap? Irritating.
How he combines it with a throwing motion that makes every 30-yard throw to the sidelines look leisurely?
That permanent smug, where he always looks like he knows something you don't?
Everything he does off the field, from taking medical advice from Joe Rogan to lying about his vaccination status to his Philosophy 101 lectures on Pat McAfee's show? 
Irritating. Irritating. Irritating.
Which brings us to this weekend's matchup against Green Bay. The Cowboys once again have Super Bowl aspirations and a roster worthy of them. But this time Rodgers enters as the prey, not the predator.
The Cowboys should win this game—but should is Dallas' mortal enemy when Rodgers is involved. It doesn't matter that Green Bay is on the verge of a tailspin that could send them to the top of the draft. I don't feel comfortable. I don't trust that Rodgers can't return to his MVP form; it's not like his physical gifts evaporated in less than a year. I want to believe in Micah Parsons. I want to believe in Trevon Diggs. I know that Rodgers may hate his head coach (who may be bad) and his receiving corps (which is). But I've seen too much to write off the possibility of him ruining Sunday afternoon—for the Cowboys, and for all of us watching, too.  
Get the ItList Newsletter
Be the first to know about Dallas' best events, contests, giveaways, and happenings each month.
Author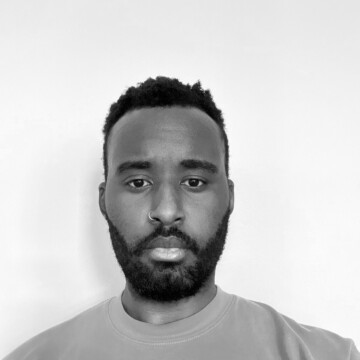 Austin Ngaruiya covers the Cowboys for StrongSide. He is a contributor at Dime Magazine and spends entirely too much time…