The Cowboys under the command of Cooper Rush can't lose. They improved to 4-0 with Rush at the helm on Sunday when they defeated the Commanders by the fairly comfortable score of 25-10. The biggest through line in all four of his starts hasn't been a phenomenal passing offense, though; it has been been the defense. In each of Rush's starts, including against the Vikings last season, the defense has held the opponent under 20 points. Opponents have averaged 14.8 points per game in those games.
One player on the Dallas defense has moved back to the forefront of the conversation in these last two games. Cornerback Trevon Diggs picked up his second interception in as many weeks on Sunday and locked down the Commanders. And one number sums up his performance.
92.0
That's the Pro Football Focus coverage grade for Diggs against Washington. It's the second-highest graded game of his career (trailing only the 92.2 he turned in against the Eagles in September 2021, when he broke up three passes and took an interception to the house). This is notable because Pro Football Focus has not generally been kind to Diggs despite his remarkable takeaway numbers. Last year, when he had a league-leading 11 interceptions, he finished with a 65.0 coverage grade, ranking 76th of 163 qualified defenders. The reason for the disparity between his interception totals and his coverage grade comes down to the fact that when quarterbacks do complete passes to receivers being covered by Diggs, they tend to go for a lot of yards.
Since coming into the league in 2020, Diggs is in the bottom 10 percent of defensive backs in terms of yards per targets allowed. It fueled quite the debate last year as to whether he was a great cornerback or simply an average cornerback with great ball skills and some serious interception luck. Coming into this season, there was pressure on him to prove that last year wasn't a fluke.
Diggs had an interception and three pass breakups against Washington. Beyond that, stats for a defensive back are harder to come by, but one can find signals pointing to a good coverage day by looking at the stats for the opposing quarterback. Carson Wentz threw 42 times and completed 25 passes for only 170 yards. His 4.05 yards per attempt matched his career single-game low. (He also threw 42 passes for 170 yards against the Colts as a rookie for the Eagles in 2016.)
Diggs spent much of the day following Terry McLaurin, the Commanders' No. 1 receiver. McLaurin averaged 2.2 yards of separation from the nearest defender, according to the NFL's Next Gen Stats. That ranked 59th out of 69 qualified receivers for Week 4. And that little bit of separation translated to two catches for a whopping 15 yards. It was McLaurin's least productive game since Week 14 of 2021, when he was shut down by … Trevon Diggs. The final staline when these two have lined up against one another is hilariously in favor of Diggs.
So what should we make of it all? Is Diggs just particularly effective against this one receiver, or has he improved his underlying numbers this year, interceptions aside? While the season is still young, the early results suggest it's the latter.
Diggs is allowing a 56 percent completion rate, which is similar to what he allowed in his first two seasons. The difference this year is that the receptions have not resulted in the big plays that they have in years past. While he's only on pace for a paltry eight interceptions, his other numbers have improved across the board. Among 77 cornerbacks with at least 100 coverage snaps, he ranks:
Ninth in passer rating allowed
Fifth in interceptions per target
Fourth in forced incompletion rate
First in pass breakups
As for that yards-allowed statistic casting a shadow over a phenomenal 2021 season, it has improved significantly as well. Over his first two seasons, Diggs allowed an average of 9.7 yards per target. It was 10.6 in 2021. This year it's down to 6.2 yards, 18th-best among cornerbacks. It's the single biggest improvement in this statistic among cornerbacks from 2021 to '22.
No matter how you slice it, Diggs is proving to be a legitimate shutdown cornerback. He was due to regress from his 11-interception season, as double-digit interception seasons just aren't sustainable. But the regression so far appears to be minimal—the man just has innate ball skills. Even one of the greatest ball-hawking corners in recent memory, Richard Sherman, agrees that there haven't been many players in the last decade to match Diggs' ability to catch a football. The only reason to expect his interception numbers to fall dramatically would be when quarterbacks decide to avoid his side of the field.
It's to the point now where nobody can deny that Diggs is, at the very least, a really good cornerback. His 74.7 coverage grade from Pro Football Focus is a marked improvement over the 65.0 and 63.9 he received in his first two seasons and puts him just outside the top 10 corners this year. And the 92.0 grade he received on Sunday? We could be seeing more games like that as the season goes along.
Get the ItList Newsletter
Be the first to know about Dallas' best events, contests, giveaways, and happenings each month.
Author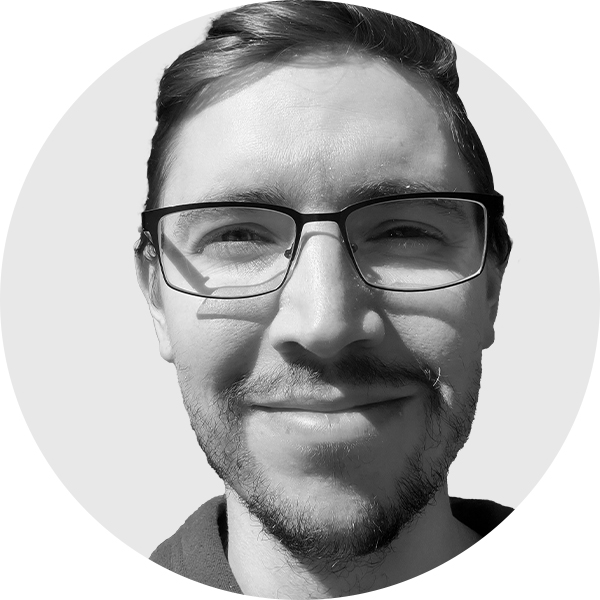 Dan covers the Cowboys for StrongSide. He is a Pacific Northwest native & self-described nerd who has been covering the…