Contrary to its counterparts' steadfast insistence on even numbers, baseball offers us plenty of odd figures (three outs and three strikes; nine players and nine innings) to mark its sport. Fractions even get in on the action. Former A's general manager Billy Beane famously said in Moneyball that you spend the first third of the season evaluating your team and figuring out what you are, the middle third addressing needs on the trade market, and the final third—if you've set things up correctly—making a run for the playoffs.
The first third of the Rangers' 2022 season offered little clarity. At the putative one-third pole—the end of May—they had clawed back after a dreadful start to a 24-24 record. Despite a lackluster two months from their half-billion trio, Corey Seager (.232 average, .740 OPS), Marcus Semien (.199 average, .540 OPS, one home run), and Jon Gray (5.56 ERA, two Injured List stints), they were only two games back in the wild-card race, with no team between them and those holding down playoff spots. And the .500 record was arguably fluky–but probably not in the direction you guessed. With a plus-13 run differential, Texas was playing like a 26-22 team, a record that would have put it in a virtual tie for the third wild-card spot.
It would be the only day in 2022 on which Texas didn't have a losing record.
There was talk that the Rangers were exploring trade opportunities in the middle third of the season like contenders do, only they were not interested in parting with top prospects unless the player coming back—Juan Soto and Luis Castillo as examples—was more than a year away from free agency. For whatever reason, most likely that Texas wasn't willing (if able) to match what the Padres parted with for Soto or the Mariners gave up for Castillo, no impact addition arrived midseason.
In a sense, though, the Rangers' big three winter arrivals did. Semien hit .277 in June and July, with an OPS (.844) more than 300 points higher than his April-May clip and added 13 stolen bases in 15 tries. Seager improved his OPS from .740 in April-May to .857 in June-July, bettering his walk rate and cutting down his strikeout rate along the way. And Gray was exactly what the Rangers thought he could be, staking the club to seven wins in 11 starts in those two months while holding opposing hitters to a .204 batting average and a .599 OPS, striking out 81 with only 20 walks in 68 innings, averaging more than six innings per start in what was otherwise an injury-stained season..
Still, by the end of July, the Rangers had fallen from that .500 record to nine games under, 20 games back in the division, and ninth in the running for the three wild card spots. They were an amazingly abysmal 5-23 team in one-run games, which explained how, despite still maintaining a plus-11 run differential, they were all but out of contention.
That middle third of the season was exponentially more disappointing than the club's AL-worst 6-14 start. Texas had 53 games in June and July to play more to its run differential, with 23 of those games coming against division opponents. Seager, Semien, and Gray had righted themselves. The Rangers scored about as many runs (249) over those two months as they allowed (251). Still, they continued to underperform their expected win total, going 22-31.
Two weeks later, manager Chris Woodward and team president Jon Daniels were relieved of their duties. Part of the rationale for Woodward's dismissal with 48 games to go was, according to Daniels before his own firing two days later, to "begin addressing some items with a change in leadership style. We're talking about how we prepare, style of play, the structure in which we would put together our pregame that ultimately leads to how our players take the field and what our fans see every night." GM Chris Young added: "We could either wait until after the season, or we could get ahead of that and start addressing those things now and creating momentum into next year. And we chose to do the latter."
The message was when Davis explained the timing of his decision to let Daniels go, said he wanted to give Young a "running start" heading into another important offseason.
Since Woodward and Daniels were fired, the Rangers have gone 15-30. Their run differential in that time is minus-49. The final third has hardly offered a surge of momentum. That's not an indictment of interim manager Tony Beasley or the timing of the decisions to remove Daniels and Woodward. It's just a reality: the Rangers have played their worst baseball of the year as the season draws to a close.
Texas will finish with either the 6th- or 7th-worst record in baseball, extending the team's longest playoff drought since the 2000-2009 abyss. .
I used to accept Rangers mediocrity because I knew no differently. But then in the mid-1990s came a taste of playoff baseball, followed shortly thereafter by A-Rod. Then, after several changes at manager and one at GM, there were consecutive World Series appearances, followed by the landmark signing of Yu Darvish.
Then, after playing past 162 in four of five years but never winning a playoff series, this.
Playoff baseball was not expected in 2022, but I'm sad about this Rangers season. Mostly because after the first two-thirds gave us a team whose metrics suggested it was better than its win-loss record, rather than the record beginning to more closely match the run differential, the opposite happened. In spite of a clearly improved roster, they've lost 90 games in a second straight season for the first time since 2002 and '03.
With Young now in charge, there are unknowns, aside from whether he will bring in veteran baseball men to fill the manager's role and perhaps a position in his inner circle. We don't know if he will have a Dave Dombrowski-level appetite for trading prospects for immediate help, or if he'll make changes in the scouting and player development hierarchies. We do know that he isn't OK with how the season has gone.
Neither is Davis. When Daniels was let go, the 12-year owner bluntly told the media: "The bottom line is we're not good." Davis then added: "We need a couple of front-end starters, and we need a middle-of-the-lineup bat."
Nobody would argue with the premise; if anything, it might be a conservative assessment of the club's rotation needs. But a commitment to spend (even if not as much as last winter) is the easy part. Finding the right players to spend on—those who not only fit the profile but are also willing to take your money rather than someone else's—is a bit trickier. Just about every team will go into the winter hoping to improve its starting pitching. Those willing to spend will probably be hunting another big bat, too. And a bunch of those teams will be contenders, not teams hoping to be.
On the pitching front, Martin Perez is a solid bet to stay. Rumors of a Clayton Kershaw homecoming will persist until he chooses the Dodgers or Rangers once and for all for 2023. At least one national baseball writer suggests that Jacob deGrom's expected opt-out could lead to a mind-boggling deal with the Rangers. Beyond that, the free-agent pitching crop (Tyler Anderson, Jameson Taillon, Andrew Heaney, Mike Clevinger, Noah Syndergaard, Nathan Eovaldi, and possibly Carlos Rodon [player option], Justin Verlander [player option], Chris Bassitt [mutual option], and Koudai Senga [Japan]) appears to be deeper than the hitting group.
The profile for adding an impact bat seems clear. Barring a very big trade that includes Nathaniel Lowe or Josh Jung, the infield appears to be set for years. Texas probably considers itself foreseeably set at catcher with Jonah Heim and Mitch Garver, unless the latter is non-tendered to avoid one final arbitration-driven salary.
In the outfield, Adolis Garcia is probably the closest thing to a lock. Legitimate candidates for roles abound: Leody Taveras, Bubba Thompson, Josh Smith, and Eli White among them. There's also Ezequiel Duran, who went from mostly infield for five months to mostly outfield over the last two weeks of the Triple A season. Behind him are perhaps the organization's two most promising minor-league hitters, Evan Carter and Aaron Zavala, each of whom reached Double A before amassing so much as 600 pro plate appearances. Both starred for Frisco late in the season, ultimately helping the RoughRiders win the Texas League championship. They won't push for Opening Day spots in March, but either could push his way into the picture at some point in 2023.
But if Young plans to execute on Davis's vision for a power bat to boost the offense immediately—Davis, of course, may have simply been articulating a plan Young already has in place—it's almost certainly going to be one that fits in the outfield. Maybe a free agent like Michael Conforto, Andrew Benintendi, Brandon Nimmo, or Mitch Haniger. (Surely the Yankees aren't going to let Aaron Judge get away.) Maybe a trade target like Bryan Reynolds or Kris Bryant, which would almost surely cost Taveras, Carter, or Zavala plus a lot more from a farm system the industry views as vastly improved.
While it's pretty clear that Texas won't spend another half-billion dollars this winter, Young isn't hunting for incremental changes. The goal, as long as free agents and/or selling teams cooperate, will be to do something big.
The last two Rangers seasons ended with another step in the rebuild clearly on deck, not to mention a top-three pick in the ensuing amateur draft. They won't select that high again in 2023. (Probably, that is; they will have either a 5.5 or 7.5 percent chance of landing the top pick, depending on how today's season finales go for them and for the Tigers, and a 42.3 or 53.3 percent chance of falling somewhere in the top six in the new draft lottery).
And they won't go into 2023 preaching rebuild. Davis and Young have told us as much. There have been a handful of expectation-exceeding developments in 2022 — Perez, Lowe, Thompson, Heim (first half), Brock Burke, Matt Moore, Cole Ragans, even Mark Mathias and Jesus Tinoco, and a host of minor leaguers who have had big years — but it hasn't been an acceptable season.
It has been six years since the Rangers have had a final third like the pennant races they were in the thick of in all but one year between 2009 and 2016. The owner is tired of it, and so is the GM, just two years into his job and now in a position to most clearly put his stamp on the on-field direction of the franchise. The 2022 season was short on opportunities for Rangers fans to get the popcorn out. But the winter may very well make up for it.
Get the ItList Newsletter
Be the first to know about Dallas' best events, contests, giveaways, and happenings each month.
Author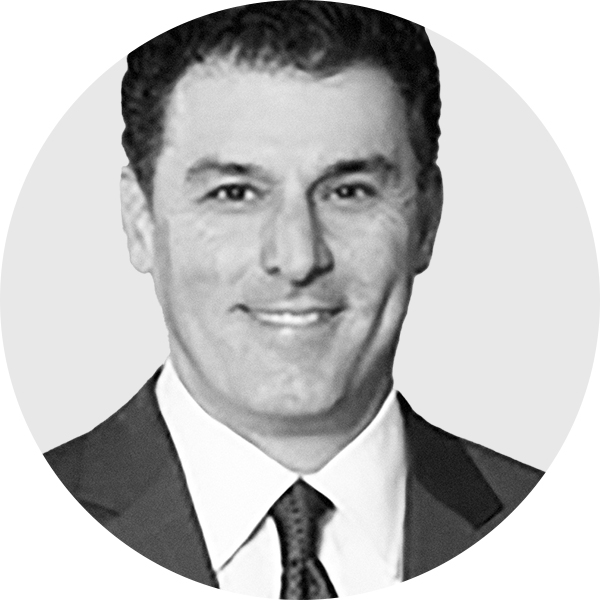 Jamey Newberg covers the Rangers for StrongSide. He has lived in Dallas his entire life, with the exception of a…