Dallas-based micro-betting startup nVenue has launched its NFL betting product utilizing its NextPlayLive API Technology. With the technology, bettors, operators, and providers can utilize 70,000 micro-betting markets in real-time during each NFL game.
The startup, which has raised more than $5 million in total funding, has been developing its NFL product for months and nVenue co-founder and CEO Kelly Pracht told D CEO the betting product will give bettors "millions of ways to bet every single Sunday afternoon." Simply put, micro-betting is wagering in real-time during game action what is going to happen on any given play. It accounts for approximately 75 percent of the betting market in Europe.
To bolster its new NFL offering, nVenue also formally announced its partnership with NBC Sports fantasy football guru, Matthew Berry, who was previously with ESPN.
"We're thrilled to finally announce Matthew Berry is part of our team," Pracht told D CEO. "He has been working with our team for just over a year now and, not only does he have more than one million followers on social media, he is so well esteemed and loved in the sports world."
nVenue debuted its predictive MLB betting analytics through a NBC Sports broadcast of an Oakland A's and Chicago White Sox matchup in 2021. The company then signed a deal with Apple TV to broadcast its real-time analytics during the 2022 MLB season. Now, Pracht says its next step is on-screen predictive analytics during NFL games, in which Berry will play a big role.
"Matthew Berry being on board makes life a lot easier when we go to talk to the people at NBC about our analytics," Pracht said. "There is an incredible amount of FOMO on adding these predictive analytics into the broadcasts and we have been in talks with just about every major entity in the sports entertainment space, beyond Apple, about integration."
Berry added, "I have always believed in the value that nVenue's technology brings to the table for fans. I've made a career out of giving advice, and I look forward to sharing the many learnings of my career in sports with the team. I believe micro-betting will be the next big way for fans to engage with sports, and nVenue's technology expertise is taking this to the next level."
Texas Capital Bank Inks Deal to Rename its HQ Building Texas Capital Center
The 21-story office building at 2000 McKinney Avenue will be renamed Texas Capital Center after Texas Capital Bancshares, the parent company of Texas Capital Bank, which signed a 15-year lease with Union Investment Real Estate GmbH. Construction is slated to begin in early 2023 and will be completed in phases throughout 2024.
As part of the new lease, the bank will increase its office footprint to encompass more than 200,000 square feet across seven floors, which includes its existing banking center located in the lobby. Texas Capital Bank plans to retain and renovate two existing floors and acquire and build out a contiguous block of floors in the midrise.
"We are reconfiguring Texas Capital Bank's corporate real estate portfolio by creating a workplace experience that aligns with our values and culture," Catherine Zalatoris, Texas Capital Bank's executive vice president and head of corporate real estate, said. "We are an employer of choice that invests in our teams and workspaces to accommodate our continued growth, while fostering a new sense of workplace pride."
UNT Joins U.S. Department of Energy Industrial Sustainability Program
The University of North Texas received a $1.75 million grant from the U.S. Department of Energy to provide assessments that will help small and medium-size manufacturers save energy, improve productivity, and reduce waste. The assessments—as part of the nationwide Industrial Assessment Center program—will be conducted by university based teams of engineering students and faculty.
The new center—which is the first of its kind in DFW—is housed in UNT's Department of Mechanical Engineering at Discovery Park. Nourredine Boubekri, professor of mechanical engineering, is the founder, director, and principal investigator of UNT's program. In addition to conducting research in the energy and manufacturing areas, the center also will involve undergraduate and graduate students in conducting its work, training the next generation of engineers and leaders in these areas.
"North Texas' diverse manufacturing sector is booming," said Boubekri, who in 2000 helped found the University of Miami Industrial Assessment Center, which is still funded by Department of Energy. "Our initial assessment in North Texas shows more than 3,000 regional manufacturing companies could qualify for this federal program at no cost to them. And, 85 percent of these companies do not have in-house expertise in these areas of focus, which sets us up for a great future collaboration with them."
UNT is one of 37 universes participating in the program.
Neighborhood Credit Union Opens New Location in Oak Cliff
Neighborhood Credit Union, which boasts 60,000 members and assets topping $1 billion, is bringing a credit union to Oak Cliff, near the nonprofit's former headquarters. The new location at 650 Fort Worth Avenue will open in mid-October.
"Neighborhood Credit Union was established in Dallas County more than 90 years ago, and we have stayed true to our core purpose: helping families and communities build a more prosperous future," Chet Kimmell, CEO of Neighborhood Credit Union, said. "We are excited to bring Neighborhood Credit Union and our services back to Oak Cliff after a two-year hiatus." 
Originally the Dallas Postal Credit Union, the opening of a new location in Oak Cliff especially resonates with Chief Growth Officer Carolyn Jordan.
"I began my career with Neighborhood Credit Union as a loan receptionist in Oak Cliff and worked my way through the ranks to chief growth officer. Returning to Oak Cliff is a homecoming to me," Jordan said. "We are committed to serving our members by helping them achieve their short- and long-term financial goals and providing solutions that empower them to improve their financial health. It is an exciting time at Neighborhood Credit Union, and we cannot wait to return home to Oak Cliff."  
Get the D CEO Newsletter
Stay up to speed on DFW's fast-moving business community with weekly news reports, interviews, and insights.
Author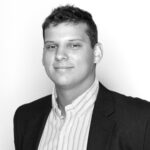 Ben Swanger is the managing editor for D CEO, the business title for D Magazine. Ben manages the Dallas 500, monthly…