For some, the Cowboys' season-opening loss to the Buccaneers represents a low point in their fandom. For me, it served as something more: the embodiment of the Dallas Cowboys as an organization. The game popped a huge rating. AT&T Stadium's artwork made the television broadcast. So did the absurd video board, for all the wrong reasons. And the spectacle got them absolutely nowhere.
Despite the club's lack of playoff success over the last 25 years, I tend to (tepidly) defend them on the grounds that they usually at least compete. Since Bill Parcells' hiring in 2004, Dallas has the ninth-best regular season winning percentage in the NFL. Pretty good! But this season felt different. After winning 12 games and promptly getting stomped in the first round of the playoffs, they retreated rather than charged ahead. Maybe you decide you can't keep both of your starting offensive linemen who were free agents. Fine, but why not one? Maybe you decide you simply have to trade Amari Cooper. You don't, but at least make a concerted effort to replace him if you go down that road.
Instead, they were complacent, and that complacency resulted in a laughable offensive line that was a catalyst for Dak Prescott leaving the field in uniform for the last time until possibly Halloween. This season's playoff hopes may have met their maker with just over six minutes to play in the fourth quarter.
But the first 54 minutes told us everything we needed to know about this roster and how steep of a climb this was going to be, Prescott or no Prescott. Now, what if I told you that you can watch that again, but with a backup quarterback. No? If you thought the vibes were bad after last season's abrupt ending, get ready. We're about to experience the most depressing stretch of Cowboys football since Prescott was drafted.
Let's start up front. The Cowboys' offensive line gave up the ninth-highest pressure rate in Week 1 at 38 percent. Last year's unit, even with its wonky lineup shuffling and injury, ranked 25th. Third-string Matt Farniok, filling in for the quickly-injured backup Connor McGovern, was the chief offender, giving up half of the team's pressures. To be fair, the Bucs finished top-five in pressure rate last year; getting to the quarterback is what they do. But Cooper Rush trying to manipulate the pocket behind this offensive line might make every team Dallas lines up against look like Tampa Bay.
Perhaps it won't be "this" offensive line for much longer once veteran tackle Jason Peters rounds into football shape. Maybe Peters immediately moves to left tackle and rookie Tyler Smith goes back to left guard (as originally planned), removing Farniok from the starting lineup. That five-man unit may be better than what we saw Sunday night, but it would still be one of the worst offensive lines in the league. It's hard to imagine that alignment making more than a marginal difference in Week 1, were it on the field.
But let's generously say that group looks slightly better in a few weeks' time. Now put Rush, who is considerably less mobile and less crafty than Prescott, behind it. Five sacks a game feels likely. And what if Peters' tank is just empty at 40 years old? This is where this front office has positioned itself: hoping that the second-oldest player in the NFL after Tom Brady can buoy the offensive line for the bulk of a season.
Much like with the offensive line, Rush will be operating with skill-position talent similar to what Prescott couldn't produce with in Week 1. And much like with the offensive line, this was entirely predictable. The Cowboys faced more man coverage than any other team in Week 1 by a wide margin. Again, just like with pressure rate, this is what Tampa Bay does. But even considering that, the Bucs were in man coverage 10 percent more Sunday night than they were for the season last year. CeeDee Lamb and even Dalton Schultz often had two defenders riding them because no one else was enough of a threat to worry about. This is what you get when the opposing defense doesn't have to blitz to get pressure (Tampa Bay rarely needed to) and most of your receivers can't get even a step of separation.
Reinforcements are coming. Michael Gallup should return soon from his torn ACL. But who knows how long it takes him to make an impact? Dallas was already banking on (and paying for) Gallup to take a huge step this year in a new role. Now he'll immediately be tasked with saving a lifeless receiving corps coming off the worst injury of his career.
And the last time the Cowboys used a backup quarterback for an extended period of time, Gallup's production and role suffered more than anyone else's in the receiving corps. In 2020, Gallup averaged 70 receiving yards per contest in five games played with Prescott. For the remainder of the season, playing with Andy Dalton, that number dipped to 45 per game. He averaged a little over a catch more a game with Dalton than Prescott, but his impact was greatly reduced.
Gallup is a legitimate vertical threat, and very few backup quarterbacks can take advantage of that skill set–even relatively capable ones like Dalton. That season, in the five games with Prescott, 35 percent of Gallup's targets were "deep" (20 or more air yards), just a touch behind league-leader Tyreek Hill. With Dalton, that number dipped to 16 percent, a middle-of-the-pack number. His average depth of target was cut nearly in half, falling from third-best to 31st.
Again, this was with one of the better backup quarterbacks in the NFL. That's not to say Gallup won't help in other areas. Almost any rostered NFL receiver could at this point, and no Amari Cooper means Gallup should have more opportunities than ever to make an impact all over the field. But the player Dallas signed up for likely won't be able to show up until November. There is no quick fix on the horizon for this receiving corps.
All of which means that if Rush is going to keep this season from running off the tracks, the Cowboys will need him to elevate his circumstances. Good luck with that. Rush performed serviceably in his one NFL start last year, beating Minnesota on the road in the final minute. He also had three capable wide receivers to throw to in Cooper, Gallup, and Cedrick Wilson. His protection featured an All-Pro at tackle (Tyron Smith, until he got replaced midway through the game due to injury) and a capable starter at guard (Connor Williams) along with Zack Martin. Dallas didn't start La'el Collins that game, but he played four snaps and was available for more–the sort of luxury this year's line could only dream of. Asking Prescott to quarterback this unit was offensive. Rush to do it is cruel.
Backup-quarterback strategy is an inexact science. Plenty of well-run teams thrift shop at this spot, presuming that if their starter is out for an extended period of time, they're screwed anyway. They're usually not wrong, but most of them don't sit on piles of cap space like the one Dallas had most of the offseason. And if you're going to dismantle your offensive line and receiving corps in one offseason, with a franchise quarterback who has suffered a few recent injuries, you might want to use some of that hoarded cap space (or a draft pick) to upgrade your insurance policy. Especially in a bad division where nine wins might do the trick.
Dallas did not. And now, at least in the short term, it has one of the worst backup quarterbacks in the league throwing to one of the worst groups of receivers in the league while being protected by one of the worst offensive lines. Sure, Gallup and Peters could improve things slightly. Maybe Dallas leans on Ezekiel Elliott and Tony Pollard to the tune of 40 rushes per game to protect Rush and shorten the game.
But it will only delay the inevitable. Their defense might have been able to keep them in games with Prescott under center, but that will be an impossible task for the next two months. Micah Parsons will still blow up drives, they'll generate a handful of turnovers, and they'll make the opposition work. But when the Cowboys get the ball back, their reliance on the run game and penchant for penalties will likely put them in a number of third-and-longs.I don't see the offense converting many of those.
With home games against the Bengals, Commanders, Lions, and Bears plus road games at the Giants, Rams, and Eagles, Dallas would have to be thrilled to find a way to win three of those six. But I could also see them realistically losing every game until Prescott returns, which may not be as fast as Jerry Jones hopes. The Cowboys will be underdogs in nearly every game they play without Prescott. The games will be ugly.
No matter what Jerry Jones, the General Optimist says, one plus one does not equal three. And for the next two months, the rest of the NFL will happily remind Jones of that fact. At season's end, the front office will likely convince itself this was all the result of a freak injury, disregarding the first 54 minutes of the season opener.
I hope I'm wrong. You know I'm not.
Get the ItList Newsletter
Be the first to know about Dallas' best events, contests, giveaways, and happenings each month.
Author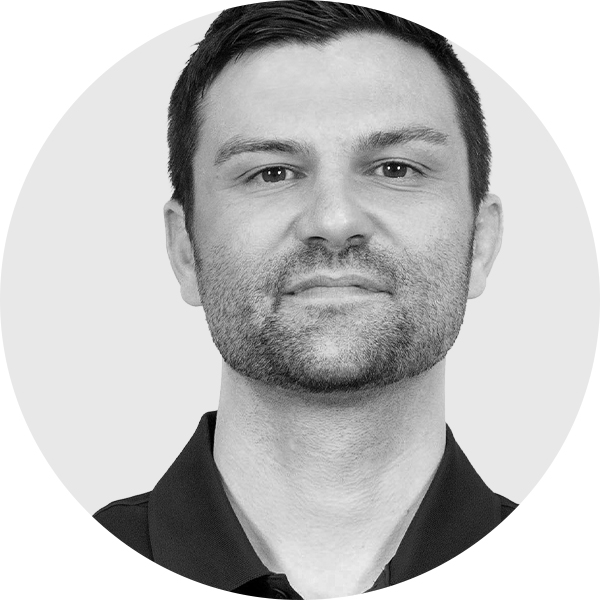 Jake Kemp covers the Cowboys and Mavericks for StrongSide. He is a lifelong Dallas sports fan who currently works for…