The first three games of an NFL season rarely provide us with sufficient evidence to resolve lingering questions. Fuel for our prior optimism or pessimism? Sure. But nothing concrete. Case in point: Cooper Rush has been relatively exceptional after being forced into action, but no one should be surprised if he does turn in a disastrous game prior to Dak Prescott's return. Same goes for rookie offensive lineman Tyler Smith, and perhaps the offensive line in general. Noah Brown's contributions have been essential so far, but if he suddenly disappears, well, let's be honest: it's Noah Brown.
We just don't have enough to go on to be sure about any of them.
But there is one thing we can be absolutely certain of, largely because it's an extension of last season's work. Most weeks, the opposing quarterback and offensive line won't enjoy their workdays going against Dallas' pass rush. This defense is built to make those players have a bad time.
It's worth taking a moment to contextualize how shocking this is. For most of the Jason Garrett era, the Cowboys pass rush reflected the team's overall quality: middling. For example, in 2019 (Garrett's final season), the defense finished 19th in sacks and 16th in pressure rate. Just, you know, fine. This was a product of the team's lone impact pass rusher, DeMarcus Lawrence, being routinely double- and triple-teamed while praying someone else could make a play. Randy Gregory was helpful when present, which was rare at that point in his career. The club did a decent job of signing veterans to contribute on prove-it deals—a skill it maintains today—but they weren't enough to supplement only one serious threat off the edge. Former defensive coordinator Rod Marinelli rarely brought extra pressure, as the Cowboys routinely ranked in the bottom five in blitz rates. The following season, that approach (plus a lot of other issues) yielded one of the worst units in franchise history.
Now the game has changed. Since their arrival in 2021, Micah Parsons has given Dallas a second impact pass rusher while Dan Quinn has incorporated more inventive and aggressive schemes as defensive coordinator. Even though the Cowboys finished just 15th in sacks last season, they ranked fifth in overall pressure rate, which is far more indicative of how a defense impacts the passing game (just ask an NFL coach). In two years' time, the pass rush went from mediocre to feared. It's only gotten better in 2022, as Dallas is tied for the lead league in sacks while jumping to second in overall pressure rate, trailing only San Francisco, per Pro Football Focus.
The Cowboys managed to achieve this despite losing Gregory, their second-most impactful pressure player from last season. He's continued to be very effective in his new home in Denver, leading the league in pressure percentage through three weeks. Any lingering doubts about whether the 29-year-old is a great pass rusher can be dismissed once and for all, which is why I was not buying what the Cowboys were selling after things went sideways between the team and Gregory's agent:
I wasn't buying it. At the time Stephen Jones said this, it just wasn't true. Armstrong had already been on the roster for four seasons, three of which were prior to the arrival of Parsons. We had plenty of time to judge who he was. And while Gregory had six sacks last season and Armstrong had five, their pressure rates were not comparable. Dallas desperately needed someone else to step up and assist Lawrence in getting to the quarterback, and Armstrong had not yet done that.
But data is not always king, especially in football. Perhaps Dallas only brought Armstrong back because they whiffed on Gregory, then reverse-engineered their faith in Armstrong. Or perhaps their scouting department saw something in Armstrong that indicated he was finally about to take a step forward. The truth probably lies somewhere in the middle. Either way, he's playing the best football of this career.
Armstrong already has four sacks, and he ranks seventh overall in pressure rate out of 145 qualified pass rushers. Essentially, he's doing exactly what Gregory did for the defense last year. It is way too early to assume he can fill those shoes game in, game out. But right now, the club is being rewarded for their faith in the former fourth-round pick.
Armstrong's performance has been a pleasant surprise. Parsons' play? Micah is Micah. 
He has four sacks of his own and ranks fourth in the NFL in pressure rate, trailing Gregory and San Francisco's Nick Bosa and Samson Ebukam. It's interesting looking at this leaderboard because, oftentimes, a team with a player of Bosa or Parsons' caliber has at least one other player not far behind them in pressure percentage. Watching Parsons attack the opposition's pass protection reminds me of a dominant NBA player, particularly in an end-of-game situation. With Quinn's help, he's going to find the matchup he wants, and if you end up in front of him, you really just have to hold on and hope you still have a soul once the whistle blows.
This chart only accounts for the first two weeks of the season, but you can see that Parsons is double-teamed almost as much as any other pass rusher. He's still absolutely wrecking.
Barring injury, it is hard to imagine a scenario where he isn't the NFL's Defensive Player of the Year in his second season. Quarterbacks rule the modern NFL, but Parsons provides as much value to his team as any player who doesn't touch the ball on every snap. He is in the Luka Zone: I'm not sure what else to say about him, but we're definitely not going to stop trying to describe the awe he inspires in us every week.
As for the veteran, Lawrence hasn't yet posted the sort of top-of-the-leaderboard pressure rate as his mates or the standard he's set in years past. But it's still far above average. He wasn't a huge factor rushing the passer through the first two weeks, so he spent his time reminding everyone why he remains one of the league's best run defenders on the edge. Then he went out and played one of the best games of his career on Monday despite missing two series with an injury.
We'll have to see how Lawrence's body holds up over a full season. But all he has to do is just be steady and solid most weeks, with a game every month where he looks like his old self, and offenses will have some very tough decisions to make. And that is the key: give your opponent an extremely complex issue to solve every game before it can really even begin to think about operating as usual. This year, just like last year, Dallas is positioned to do that to every team it faces.
The Cowboys certainly hope Rush continues to perform at a capable level and that the offensive line is able to hold it together. But these are not things I would be comfortable betting on. I have no such reservations about this defense's ability to get to the quarterback and impose its will. Perhaps Armstrong will tail off, but if he does, I'm confident someone else will surge. The scheme and the scaffolding are built for just that.
We spent a lot of time talking about "regression" for the defense in the offseason. In one respect, we were right: the turnovers have slowed down. But players like Micah Parsons don't regress. If he's out there with competent help, this will be one of the most dangerous defenses in the league. And because we can rest assured that Lawrence will have a few more huge games of his own, everything else will fall into place alongside them.
At this rate, we can't be that far off from a bleary-eyed Jerry Jones exclaiming to a group of fans in a bar that "Parsons is a miracle!" Well, going from one of the worst defenses in Cowboys history to one of the NFL's very best is nothing short of that, too.
Get the ItList Newsletter
Be the first to know about Dallas' best events, contests, giveaways, and happenings each month.
Author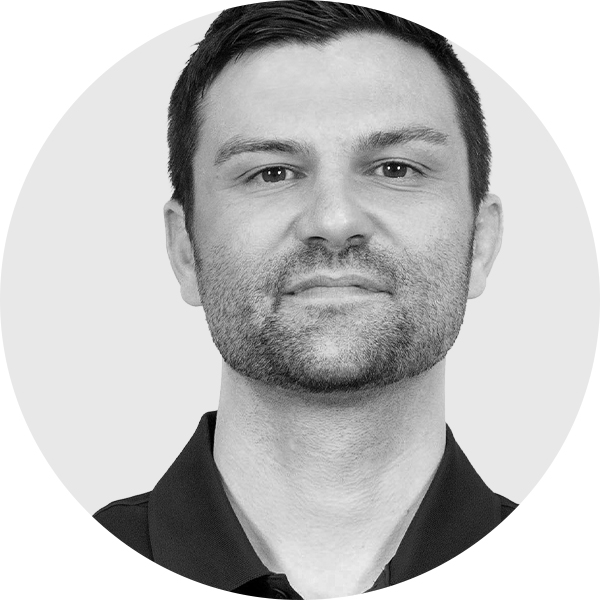 Jake Kemp covers the Cowboys and Mavericks for StrongSide. He is a lifelong Dallas sports fan who currently works for…