The Cowboys' 2022 season has begun, and it's tough to imagine a worse start for a team with playoff aspirations. While the defense held down Tom Brady about as well as one could have hoped—limiting the Bucs to nothing but field goals in the first half and keeping their final point total under 20—the offense did little and mustered a measly three points. The Cowboys couldn't even come out of this one healthy, as they're now looking to be without quarterback Dak Prescott, guard Connor McGovern, and safety Jayron Kearse, for multiple weeks.
While the immediate future looks tough, that's not going to be the focus of this piece. Instead, it's time to take a closer look at what went wrong in Week 1. There are plenty of areas to choose from, but one statistic is simply too wild to ignore, and it tells a good chunk of the story of this anemic offense: -22. That's Dak Prescott's completion percentage over expectation (CPOE) for the first week of the 2022 season.
That means based on where and how deep downfield Prescott was throwing, we would expect him to complete about 70 percent of his throws—about 22 percentage points higher than his completion percentage of 48.3 percent. According to the nflfastr model, this was the lowest CPOE for any starting quarterback in Week 1. The NFL's Next Gen Stats model was a bit kinder, giving Prescott a CPOE of -16.4. The 49ers' Trey Lance and the Bears' Justin Fields (who played in a downpour in Chicago) had slightly worse marks, per NGS. However you slice it, though, it was a brutal day for Prescott—perhaps the most brutal day the quarterback has ever had.
Prescott has never had a worse CPOE than he did on Sunday night. On passes that traveled more than 10 yards downfield, Prescott completed just 4 of 11 attempts for 65 yards and an interception. It's difficult to pinpoint just one reason behind this abnormally inefficient day, largely due to the fact that several things all went wrong, all at once.
For starters, nobody got open. With the departure of Amari Cooper in the offseason, CeeDee Lamb is now the unquestioned No. 1 receiver in Dallas. The beginning of his reign did not go well. Lamb was targeted 11 times but only came away with two catches. This was the worst catch percentage for Lamb since Week 7 of his rookie season in 2020, when he went catchless on five targets in an Andy Dalton start. A big reason the passes from Prescott weren't connecting came down to receiver separation. On average, Lamb created about two yards of separation from the nearest Bucs defender when he was targeted, the 10th-lowest mark in the league in Week 1.
Receiver separation is one factor that is taken into account in the Next Gen Stats CPOE calculation and not in the public models. This lack of separation for Cowboys receivers helps explain some of the difference between the CPOE of the two models.
Noah Brown ranked near the top of the receiver separation list this week, and it was reflected in the stat sheet, as he led all Dallas receivers with five catches for 68 yards on nine targets. It's worth noting that two of those catches and a third of the yards came with Cooper Rush at quarterback. Prescott completed only 3 of 7 passes to Brown. So although some of the receivers struggled to get open, it doesn't entirely explain the dismal day for Prescott. And Prescott was targeting Brown when he threw this ugly interception.
The other aspect that received plenty of scrutiny was Prescott's performance under pressure. He was forced to throw the ball away more than once, and he had a defender in his face when he threw the interception. All in all, things did not go well for Prescott when he felt the heat. The loss of McGovern early on certainly didn't help, nor did that time everyone forgot to block Anthony Nelson.
Per one account, Prescott was pressured on 36 percent of his dropbacks. That's an above-average rate, no question, but it's not as high as one might have expected. Nine other quarterbacks were pressured at a higher rate in Week 1, but only the two who played through a monsoon (Fields and Lance) failed to complete at least half of their passes.
Watching Prescott's struggles under pressure was a bit of a turnaround from last season, when Pro Football Focus graded him fifth among all quarterbacks under pressure. But performance with defenders in a quarterback's face is volatile—being good at it one year does not mean that a quarterback will be good at it the next. For example, here's where Prescott ranked in PFF offensive grade under pressure in each of his first six seasons:
2016: 11th
2017: third
2018: 24th
2019: 13th
2020: 15th
2021: fifth
Yes, it's early, but these rankings suggest that last year's performance was the outlier and not the new normal. It's also hard to imagine that getting better behind a suspect line.
This first loss of 2022 was a team effort, at least as far as the offense is concerned. The line let an above-average amount of pressure through, leading to four sacks and an interception thrown under duress. The receivers, notably Lamb, failed to get significant separation from the Bucs' secondary. And most important of all, Prescott could not seem to overcome any of these obstacles and was simply more inaccurate than fans are accustomed to seeing.
Unfortunately, we won't get to see if he can bounce back from this Week 1 performance on Sunday against the Bengals, as he'll be on the sideline nursing a broken throwing hand, an injury sustained on one of those heavy pressures. And that's really too bad because Prescott improved his CPOE from Week 1 to Week 2 in five of his first six seasons. With any luck, that improvement will appear the next time he suits up in 2022. We'll just have to wait a while to find out.
Get the ItList Newsletter
Be the first to know about Dallas' best events, contests, giveaways, and happenings each month.
Author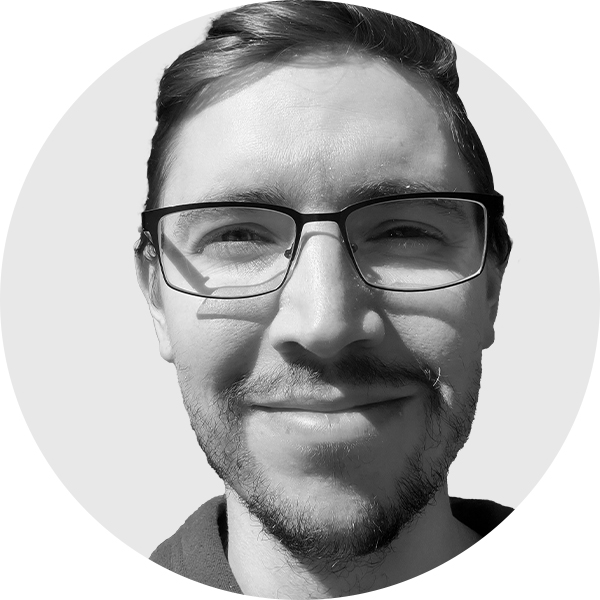 Dan covers the Cowboys for StrongSide. He is a Pacific Northwest native & self-described nerd who has been covering the…