We're a few days removed from the Cowboys' shocking win over the Bengals, and I don't feel any more optimistic about this season going down as a successful one. The dysfunction at the highest levels of their management structure is as present as ever, with Jerry and Stephen Jones both not-so-subtly applying public pressure on Dak Prescott to rush back from his injury. Vegas still has Dallas as an underdog in its contest with the Giants Monday night, and the offense has still engineered a total of two touchdown drives in two games. 
But for one afternoon, at least, the scouting department got a win and deserves a ton of credit for the players they brought onboard.
I don't care what kind of funk Cincinnati is in. The Cowboys beat the Bengals with better-than-expected performances from Cooper Rush, Tyler Smith, and Noah Brown. Their circumstances are different, but they share a throughline. In each case, the general public, me included, wondered, "What exactly do they see in this guy?"
Rush has widely been regarded as one of the worst backup quarterbacks in the league; the team received massive criticism for seemingly doing nothing to attempt to upgrade at that spot (including by me last week). Yet he's now 2-0 as a starter, with a pair of game-winning drives to his name. It remains very tough for me to imagine Cooper Rush generating 20 points per outing over the next few weeks. But what if Rush as the backup quarterback isn't some value play from the confusingly miserly cap management wing of the front office, and instead he is more a product of the scouting and coaching staff actually believing he is the person for the job?
Every time Rush drops back, I expect a negative play. Not a spectacularly negative play but something that portends the offense leaving the field in the next 90 seconds. And yet, in both instances when he was called upon in the regular season, he has done enough. Everyone involved in this operation deserves a massive amount of credit: Mike McCarthy, Kellen Moore, the scouts, and of course, Rush.
Most evaluators saw Tyler Smith as a substantial overdraft when Dallas selected him 24th overall in April, and even the club admitted he was going to be a developmental project. He was forced into starting at left tackle after Tyron Smith's injury, and there were major concerns about how well the 21-year-old would handle the speed of NFL edge rushers right out of the gate. It might just be two games, but through those two games, Tyler Smith has given up just three pressures. That's good for the 13th-lowest pressure rate allowed of all starting tackles, per Pro Football Focus. He's been good enough that the Cowboys now have to at least consider playing veteran Jason Peters at guard and letting Smith continue to grow at tackle.
And then there is Noah Brown. Noah Brown! Dallas selected Brown in the seventh round back in 2017, and somehow, some way, he has consistently hung around. He's certainly a plus-level run blocker, but rarely is that enough for a wide receiver to hang around with the same team for five years. The fourth and fifth receivers on NFL depth charts are constantly churned, with many teams looking for a speedy option to return punts and possibly make a play or two on offense during the season.
Brown doesn't return punts; he works on punt coverage. He was a highly recruited wideout coming out of high school, but injuries limited his ability to make a name for himself at Ohio State. Before Sunday, he had caught just 45 passes in 51 games. Yet the scouting department has consistently valued what he brings to the roster. On Sunday, it paid off. All of Brown's targets produced points or first downs. It doesn't matter if Brown can't replicate this performance again this season. What matters is if Dallas ends up somehow sneaking its way into the postseason, we'll be able to look back at the team's decision to sign him to another one-year contract as a big part of the reason why.
I am hesitant about drawing any grand conclusions about how instructive the offensive's performance Sunday is once Prescott is back at the helm. Yes, you want Tony Pollard heavily involved, and in Week 2 the team inched toward that. The Cowboys were purely average in offensive efficiency against Cincinnati, producing the 16th-most EPA/play, per Ben Baldwin's rbsdm.com. Micah Parsons is so good that maybe average offense can be enough some weeks.
In general, though, a game plan in which a quarterback averages just 6.7 yards in average depth of target (24th in the league in Week 2) is just not sustainable. Once Michael Gallup is fully fit and Prescott is able to play like the player we've seen at his peak—not just when his boss says he's "ready to go"—the best version of the offense still sees Prescott pushing the ball downfield on play-action looks.
It might be the case that Prescott, or the club, is no longer comfortable using him as a threat in the run game. But it should not be the case that they can't threaten teams deep. And at least for right now, it appears that they have a left tackle (or guard) who can perform at a serviceable level and allow him to do so. It appears they have a capable third wide receiver who can occupy the "possession receiver" role and perhaps pick up some of the slack if tight end Dalton Schultz misses time. And, until we see evidence to the contrary, it appears they have a backup quarterback who can execute a modified game plan and keep things between the lines (and perhaps even more).
It's maddening to attempt to understand this team's evaluation process. The organizational structure is so convoluted that we never know exactly whom to credit or whom to blame. But escaping an 0-2 start while leaning heavily on Cooper Rush, Tyler Smith, and Noah Brown is impressive. Perhaps it will just be one game. But for now, that one game is what we have to go on. And for 60 minutes on Sunday, the Cowboys coaches and personnel staff had their confidence vindicated. Do it again Monday night, and they might only need a little more to keep this thing afloat.
Get the ItList Newsletter
Be the first to know about Dallas' best events, contests, giveaways, and happenings each month.
Author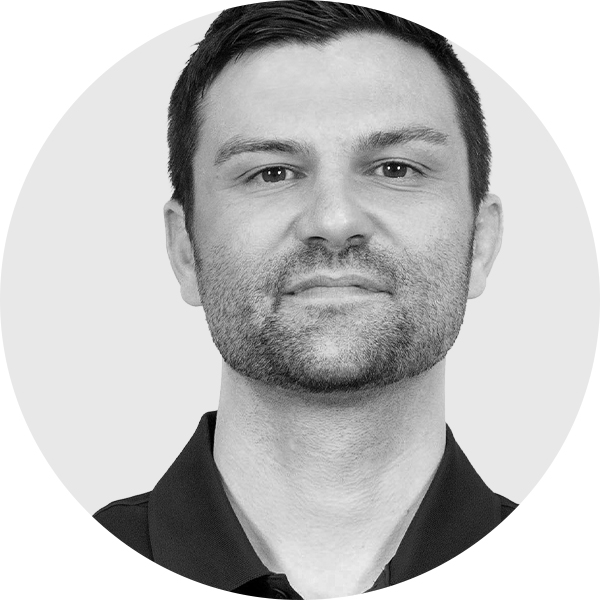 Jake Kemp covers the Cowboys and Mavericks for StrongSide. He is a lifelong Dallas sports fan who currently works for…