A week ago, I didn't know what an avulsion fracture was. Four years ago, I didn't know what Guillain-Barre syndrome was. It is truly a special type of sports malaise to learn about serious, career-altering afflictions through the people who cover the team you root for. Unfortunately, once again, I'm wiser about the human body than I wish I were. Tyron Smith is most likely gone for the season, just like Travis Frederick almost four years to the date before him. Frederick came back for a year, and perhaps Smith will, too, but these are the sort of setbacks that signify the end is close, if not already here.
We've known this was a possibility with Smith for some time. He hasn't exceeded 13 games in a season since 2015, and he has played in just 13 games over the past two seasons. He has given this franchise all his body has to give, and this is probably the end. The star-studded offensive line that was built to prolong Tony Romo's career is now down to Zack Martin. It no doubt aided the dawn of Dak Prescott's time in the league, but it's gone. Given what's left, we're past the point of considering this unit a strength. The only debate is whether it's an outright weakness.
We have talked so much about how the time is now for Prescott, how he has to put it all together this season. Full health, full camp, etc. But the reality is that his team just traded away its top wide receiver for nothing more than cap relief, let two starting offensive lineman go, and now has lost a third to injury. I have real concerns that we are entering a stage of Prescott's career we'll remember in a negative, regretful light. This is the time when he should be charging into the elite. Instead, it is starting to seem like an era marked by "what ifs."
Perhaps Dallas drafted Smith's replacement at pick No. 24 in this year's draft. But it is delusional to think that Tyler Smith can be even an average starting left tackle at any point this season. Dane Brugler of The Athletic ranked Smith as his 50th overall prospect and sixth offensive tackle. The raw tools are there, but he needs time. Most rookie tackles do. Even Tyron Smith, a generational talent coming out of college, spent a year on the right side to acclimate to the pro game. Not that there's a better alternative: every option for Dallas, including a trade, is a bad one. And they are options that will further complicate matters for Prescott.
The problem is the Cowboys always seem to be just a little bit too late in addressing issues with their roster. Every decision, every solution, creates another problem elsewhere. It's tough to second-guess drafting Micah Parsons last year, given how he changed the trajectory of the defense. At the time, there was certainly an argument to be made for selecting Northwestern left tackle Rashawn Slater, who earned second-team All-Pro honors with the Chargers, given his ceiling at the position.
In an alternate universe, would the Cowboys be in a better position had they selected Slater in 2021, then drafted an edge or linebacker in 2022 along with using some of their ample cap room to find veteran help elsewhere on defense? It's impossible to know, but again, these are the "what ifs" that may plague this stage of Prescott's career.
Per ESPN Stats and Info, the Cowboys' offense is almost a yard per attempt worse both in the air and on the ground when Smith has missed time (20 games) over the last two seasons. Their sack percentage jumped from 4.2 to 6.2. That discrepancy represents the difference between what would have been the second-best mark in the NFL last season and the middle of the pack, where they ended up.
So you can expect the Cowboys to have a below-average offensive line this season. They will be below average at wide receiver at least until Michael Gallup returns and quite possibly afterward, too, given the uncertainty that comes with a player returning at midseason from an ACL tear. They'll be better than that at running back, but they probably won't be as good as they should be, either, given that there's little reason to suspect Tony Pollard's role will change significantly despite his being one of the most effective running backs in the league the last couple of years:
Same goes for tight end, where Dalton Schultz is a fine enough player but is paired with a rookie fourth-round pick in Jake Ferguson.
From Week 9 on last year, Dallas ranked 11th in EPA/play, per rbsdm.com. Now subtract a Hall of Fame left tackle who is still very capable when healthy, another solid lineman in La'el Collins, and your top wide receiver in Amari Cooper (plus Gallup for at least four games). Can we really expect simply a healthier Prescott to do enough to make up for all of those losses? Can we really expect that to be enough for the club to maintain the production it had on offense, let alone improve on it?
Maybe CeeDee Lamb takes that next step into the true gamebreaker everyone hopes he can be. That isn't as certain as you might believe, though, and it will be even more difficult if Prescott is forcing throws behind a porous line. Beyond that, whatever hope you have hinges on so many players performing at levels they haven't yet demonstrated in the NFL.
Not that you'll hear management admit any of this. As has been the case for some time now, the team is simply hanging on for dear life and telling itself that unlikely outcomes are, in fact, likely. No one in their right mind could have realistically expected Tyron Smith to play a full season this year, or perhaps ever again. Still, the front office convinced itself that it had more time to address this issue than it actually did. There are many benefits to being an optimist in life. But when it comes to running a football team, it can be poisonous. And after an offseason filled with self-delusion, this might be the final bit of negligence that sinks the Cowboys' season.
Get the ItList Newsletter
Be the first to know about Dallas' best events, contests, giveaways, and happenings each month.
Author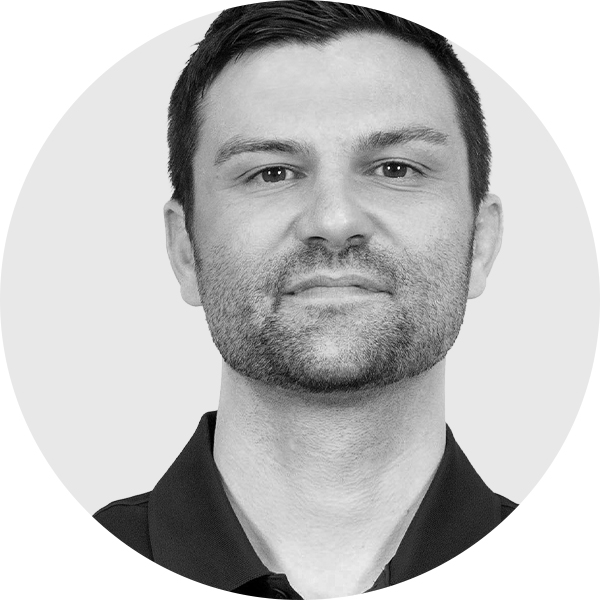 Jake Kemp covers the Cowboys and Mavericks for StrongSide. He is a lifelong Dallas sports fan who currently works for…