The Cowboys should sign free-agent wide receiver Will Fuller today. They should also sign free-agent wide receiver Odell Beckham Jr.
Now that I have your attention …
Coming in to camp, I thought the Cowboys were being incredibly optimistic about two position groups where they should have added more—or at least more experienced—bodies. One of them is offensive tackle, which we'll save for another day. For now, just know their current top backup is Josh Ball, a guy who has never played in an NFL game.
The second is receiver, which became an even more glaring problem after veteran James Washington (a legitimate cowboy!) suffered a serious foot injury in camp Monday. To be honest, he hadn't really impressed out here before the injury. It's my belief the Cowboys viewed him as just a body that had played in NFL games and made NFL catches and therefore could be counted on to keep their receiver group afloat alongside CeeDee Lamb and rookie Jalen Tolbert until Michael Gallup was ready to return from the torn ACL he is rehabbing. But, still, he's a body, and this depth chart was thin enough going in. Now Gallup will most likely suit up for a regular-season game before Washington.
With Washington out for 10 weeks, here's how many NFL catches the healthy receivers on the Cowboys have in their careers:
CeeDee Lamb: 153 (in two seasons)
Noah Brown: 39 (in four seasons)
Every. Single. Other. Receiver.: zero
Second-year wideout Simi Fehoko has played seven offensive snaps. None of the other wide receivers in camp have played even one.
Their plan was flawed to begin with. Even in a perfect world, they were going to be relying on Lamb, a third-round rookie draft pick (Tolbert), and a journeyman who signed for barely more than league minimum (Washington) for the first month of the season and maybe longer depending on Gallup's recovery. At one of the most important positions in football. Now even that isn't possible.
The solution is not here in camp. The Cowboys love drafting and developing players—growing their own, as they would call it. There's nothing wrong with that strategy in and of itself. But if the season started tomorrow, the Cowboys would have a strong case for having the worst wide receiver corps in the league.
Which is why I'd like them to sign Fuller. A finger injury cost the 28-year-old almost the entirety of last season, but over the course of six NFL campaigns, he's caught 213 passes, started 52 games, and averages just under 15 yards per reception. He's also a speedster that could help add that element to this offense.
If not him, Emmanuel Sanders, T.Y. Hilton, and Cole Beasley are available right away. None of these them are perfect options, whether it be due to injury history, age, or a track record of burning bridges with the team. But given what's on hand, I'll settle for any proven veteran with experience making catches in the NFL, and these are the best immediate solutions out there.
From there, I'd like them to then sign Beckham Jr. I'm sure you're familiar with his work in the NFL, including being a player the Rams likely don't win the Super Bowl without. Like Gallup, he's recovering from a torn ACL and wouldn't be available to start the season. In fact, because he suffered the injury in the Super Bowl in February, he's unlikely to be ready until well after Gallup returns.
Why both? Because they serve different timelines. Fuller can serve as the veteran who can play until Gallup is ready and still contribute after that as a downfield threat. Beckham, whenever he's ready, would upgrade the team even if everyone were healthy. And when everyone is, he helps insulate the team from injuries when the season matters most.
The NFL is won by throwing the football and doing it efficiently and explosively. The Cowboys went to training camp with a bad plan on how they were going to do the most important thing in the sport. The Cowboys currently have $22,461,544 in cap space (according to Overthecap.com) laying around, and it's time to err in the other direction by spending it. Players still on the market this late in the offseason are ripe for one-year deals; Dallas can ink a pair of them and retain cap flexibility for next offseason. Because these players are band-aids, and there's nothing wrong with that. You're not going to block the progress or derail Jalen Tolbert's career if Fuller or Beckham or both borrow some of his snaps for part of his rookie year.
Lamb, Fuller, and Tolbert, with Noah Brown there to take some snaps, works. Lamb, Fuller, Tolbert, Michael Gallup, and Odell Beckham later in the season potentially gives you one of the best receiving corps in the league at the time of year when, in theory, the Cowboys gearing up for a postseason run.
They had a bad plan. It's still fixable. Go do it, Jerry. Maybe even trade a fifth-round pick for Amari Cooper or something.
Get the ItList Newsletter
Be the first to know about Dallas' best events, contests, giveaways, and happenings each month.
Author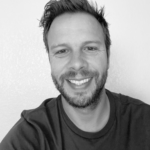 Jeff covers the Cowboys for StrongSide. Since 2010, he has also covered the team for 105.3 The Fan (the Cowboys'…