If there is one word I would use to characterize the speculation about the Cowboys' defense heading into this season, it would be "regression." Were last season's shocking defensive rankings (second in Football Outsiders DVOA, seventh in points allowed) too dependent on the league-leading 34 takeaways? How in the world can Trevon Diggs be expected to post another double-digit interception season? How is it possible that Micah Parsons could produce even more than he did in his award-winning rookie season? The consensus seems to be that while the defense has talent, and Dan Quinn is the right man for this group, this unit simply can't be as dynamic as it was last season.
To be sure, team defensive performance year-to-year is highly unpredictable. (Offensive output, by contrast, is far less so.) The slate of offenses a team faces is a massively important factor, while other more granular stats such as fumble recovery luck also play a small role. You would rather feel confident in your team's ability to score and score efficiently than the other way around. That's the way the NFL is set up.
However, I believe the 2022 Dallas defense might be proofed against this more than most. The reasons? For starters, the Cowboys have two top-tier pass rushers, and they play six games a year against turnover-prone quarterbacks. The final piece of the anti-regression puzzle will be finding out who on the edges of the line can approximate the pressure Randy Gregory brought last season.
As referenced in the previously linked FiveThirtyEight study, quarterback pressures do tend to be stable year-to-year. With the arrival (and deployment) of Parsons last season, Dallas ranked fourth in QB pressure rate, even with DeMarcus Lawrence missing 10 games and Gregory sidelined for five. The Cowboys' average rank over the previous four seasons was … average, at 15th overall. This lends credence to the notion that pressure rate has some stability to it, and also that Parsons is an alien. Those units were able to finish middle-of-the-pack because of Lawrence's ability to get pressure, even while being one of the most double-teamed rushers in the NFL.
This allowed for the likes of Michael Bennett, Aldon Smith, Everson Griffen, Robert Quinn, and even Gregory to produce in a relatively easier context. That trend has transcended coaching staffs and coordinators, which indicates to me that finding unheralded pass rushers who can produce in this supporting role is a legitimate skill the organization has.
Now, with the addition of Parsons, it would almost be shocking if Dante Fowler Jr. or Dorance Armstrong can't put together a strong campaign providing pocket pressure. Lawrence missed a ton of time early in his career and did have the injury last year, but he appeared in every game in the four prior seasons. If Lawrence and Parsons play the bulk of this season together, Dallas should have no problem staying near the top of the league in affecting the quarterback.
So who might be able to pick up the slack left by Gregory's exit, and eat up the single-teams created by the presence of Parsons and Lawrence? Let's start with Fowler. He certainly has had a rollercoaster of a career, from third overall pick by Jacksonville in 2018, to not having his fifth-year option picked up and being traded, producing 11.5 sacks for the Rams in 2019, signing with Atlanta, and being let go by the Falcons before the end of his contract, with injury issues along the way. However, he is the only other guy in the room who has "done it," posting a top-20 pressure rate in 2019. If I had to bet, I'd expect Fowler to have a pretty impressive season and then get one more decent-sized contract elsewhere in the mold of what Quinn did three seasons ago (if not quite the same dollar amount).
I'm less optimistic about Armstrong. To be fair, he did post a respectable top-half of the league pressure rate among all qualified rushers last year plus five sacks. And with Lawrence's injury last year (and Gregory's, for that matter), Armstrong probably didn't get the best opportunities to attend the feast. Still, I was a bit puzzled when Dallas re-signed Armstrong to a two-year deal in the offseason. Any edge rusher on this team has a chance to produce, but the most likely scenario is that Fowler fills a larger role while Armstrong remains what he has been: fine depth.
The wild card is rookie second-round pick Sam Williams out of Ole Miss. He flat-out has the potential to be a star in the NFL. Of 240 qualified pass rushers in college football last year, Williams ranked 20th in affecting the quarterbacks. Perhaps more impressively, he had the seventh-most pass rush snaps in the country. He did not come off the field. In an ideal world, Williams reaches his full potential by the time Dallas has to make (another) decision regarding the future of Lawrence, who turned 30 in April. But for now, the Cowboys need him to make an impact in obvious pass rush situations while developing against the run. It's not easy for a rookie to do that, but if it can happen anywhere, it can happen here.
Is it unlikely that Diggs has another season with 10-plus interceptions? Highly. But because of the team's top-end talent in the pressure department and the matchup issues those players create, coupled with decent options to exploit those matchups, there is no reason the Cowboys can't be a top-five team again in getting to the pocket. And if they do that, there's no reason to believe they can't also yet again rank highly in interceptions and turnovers. You pair that with what should be, at worst, a slightly above-average offense and a weak slate of opponents, and they'll most likely be a good team again. The problem, of course, is that history tells us they probably won't be good enough.
Get the ItList Newsletter
Be the first to know about Dallas' best events, contests, giveaways, and happenings each month.
Author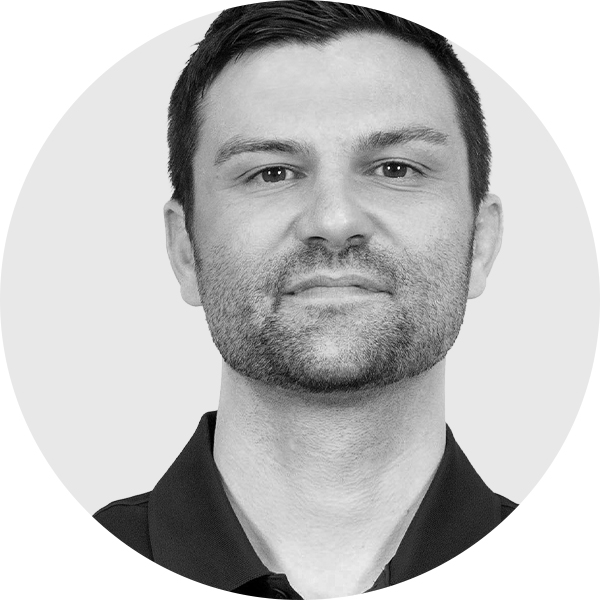 Jake Kemp covers the Cowboys and Mavericks for StrongSide. He is a lifelong Dallas sports fan who currently works for…