Miro Heiskanen has always had obstacles blocking him from reaching his potential. As a rookie in 2018, the obstacle was playing behind John Klingberg and Esa Lindell. His sophomore year was spent helping Jamie Oleksiak develop into a top-four role, which is when Dallas first experimented with Heiskanen on his weak side (with deleterious effects). The 2019-2020 season would be another transition period of sorts with Rick Bowness taking over after Jim Montgomery had been dismissed. While Heiskanen's offensive game blossomed during the Stars' playoff run that season, Bowness' first full season, in 2020-21, with his conservative philosophy, lowered Heiskanen's ceiling. 2021-2022 followed the same path, with Dallas once again pairing him with a partner who needed strong support in an unimaginative system.
Here's the good news: Pete DeBoer's arrival means we're about to see Heiskanen unleashed in his fifth NHL season.
Why DeBoer specifically? Because he's shown he can get the most out of his top defenders. The game has changed, and nowhere is hockey's evolution more obvious than in the role of the modern defender. Compare and contrast the unlimited space defenseman used to have in the 1980s breaking out of their own zone. Consider the tactics that have gone out of style, like the D-to-D pass. The position is now functionally positionless, with players such as Cale Makar leading the way as "rovers" of the new age (which, ironically, is derived from a prior age). DeBoer understands this better than most. In San Jose, even shutdown defenders such as Marc-Edouard Vlasic had to adjust to playing with the puck more aggressively. When DeBoer took over Gerard Gallant's struggling Knights, the first thing that changed was more offense from the blueline. Sure enough, in 2021, the Knights were driven to the playoffs by the league's best back-end production.
Seeing DeBoer's effect on teams is one thing, but seeing his effect on individual defensemen is another. In San Jose, Brent Burns led all NHL defensemen in shots in four of DeBoer's five seasons as head coach. In his three seasons as head coach in Vegas, two Knights defensemen—Shea Theodore and Alex Pietrangelo—ranked top five in shots generated. Below is a table of each defenseman's career average in points and shots per 60 minutes of even strength play during their time with DeBoer versus time without. I also threw in Heiskanen's pre-DeBoer numbers as a baseline.
The pattern is unmistakable. With the exception of Theodore's personal shot rates under Gerard Gallant, everyone saw a significant increase in his even strength production and individual shot rates. Heiskanen is on the low end, profiling closer to Pietrangelo in terms of production and involvement. But that doesn't mean it's his ceiling—or his floor, for that matter. It's not a leap of faith to suggest Heiskanen is more talented than any of those other three. He's faster with and without the puck, displays better edgework driving or defending the rush, and I would argue he has comparable vision. If Heiskanen's creativity hasn't manifested itself in major point totals, it's because the system has never demanded creative control. It doesn't help that Heiskanen was never given the power-play reins, either, having (justifiably) played under John Klingberg's shadow.
The point is, the talent is undeniably there. Dimitri Filipovic at EP Rinkside recently tracked how well defensemen got out of the zone for the 2022 playoffs, and Heiskanen unsurprisingly graded out as the second-best puck mover in the game behind only Makar. Being able to get out of the zone might seem like a small detail, but there's a correlation between being able to exit the zone and consequently entering the opponent's zone for higher-quality chances. In fact, six in 10 goals are scored within the first seven seconds of offensive zone time. A coach who wants his top defender involved offensively and a defender capable of shortening all three zones quickly sounds like a good marriage. But there's more to a good marriage than mere vows.
Without trampling over Bowness' coaching grave, it's worth returning to some of my criticisms: Bowness wasn't willing to trust offensive players in defensive situations, nor was he willing to flip a very predictable script (passive hockey when leading, aggressive hockey when trailing). DeBoer, conversely, leveraged his best players in San Jose and Vegas in score-close situations. When his teams needed a goal to tie the game, his most offensively capable defenders led the way. This was not the case in Dallas, and this was inexcusably true of Heiskanen, in particular.
Notice how Bowness didn't even have designated roles for late-game ties. Even when trailing by a goal, Bowness was willing to play defensive hockey as long as it meant not trailing further, instead hoping to catch the right breaks with an opponent's mistake or getting power-play opportunities.
Another way of interpreting leverage data is seeing how coaches view offense. Bowness viewed offense and goal-scoring as a reactive process, while DeBoer clearly sees it as a proactive one. But, more importantly, DeBoer understands that offense and defense aren't opposite ends of the spectrum. It's not simply a matter of "offense when trailing, defense when leading." They're a continuum. The same is true of players. A strong system should trust its strongest players. That sometimes requires a strong offensive player playing in defensive situations. Getting back to the results of Burns and Theodore, I don't think it's a coincidence that more time in high-pressure situations yielded better results.
However, these aren't the only reasons to expect Heiskanen to look refreshed under DeBoer. Here's another, smaller one: we should expect Heiskanen to start less in the defensive zone. A lot less. Just look at where the x and y axes meet (a higher origin point means less shifts in the defensive zone) under DeBoer's last two teams versus Dallas this year.
Burns, Thedore, and Pietrangelo all started more than 60 percent of their shifts on the fly under DeBoer, whereas almost half of Heiskanen's zone starts were split between the defensive zone (19.58 percent), neutral zone (14.93 percent), and offensive zone (13.69 percent) per Evolving-Hockey. What will more fluidity do for a player as dynamic as Heiskanen in a system that isn't always icing the puck? It might be a small thing, but Heiskanen is nothing if not gifted at making every inch matter.
Everything sounds perfect, doesn't it? Perhaps too perfect. Maybe. I get as tired writing about it as you get tired of reading about it, but there's no ignoring Klingberg's absence. Over the past five seasons, Klingberg leads Dallas' current blueline in individual shots on net and individual shot attempts. His points per 60 minutes of play within that span is 1.77; the next closest is Ryan Suter with 1.29. (Try not to think too hard about what Klingberg might have looked like in DeBoer's system. It'll only hurt.) It'll be great to see Heiskanen pilot the team's offense from the blueline out, but if he has no help, how does that affect him? More importantly, how does that affect the team? We saw a similar phenomenon with Dallas' offense last season. Sure, the Roope Hintz line was one of the best offensive units in all of hockey, but it didn't make Dallas a good offensive team. Heiskanen might have a banner year, but will that make Dallas a good defensive team?
That's the asterisk. Actually, it's not even an asterisk; it's there in the data. That's the question Travis Yost asked for TSN: "Do we really even care about defensemen scoring?" Unsurprisingly, it turns out that the more shots a defenseman takes, the more points he's likely to accumulate.
That's great for Heiskanen, but what about the Stars? As Yost found, there is not a connection between increased points for a defenseman and increased scoring for the team (whereas the reverse is true for forwards). That should make intuitive sense to most discerning hockey fans, since defensemen are more likely to accrue secondary assists, which are largely noise. Luckily for Dallas, Heiskanen has a high primary assist rate and a low secondary assist rate.
If that's true, then DeBoer will have to ask Heiskanen to wear multiple hats. He will have to be Darryl Sydor and Sergei Zubov, Bobby Orr and Nicklas Lidstrom. Granted, he'll have everything he needs to do just that: the freedom to shoot more, better zone usage to take more quality shots, better deployment to take the time-sensitive shots. This should be the best year of his NHL career to date, and it needs to be. Because, given the way Dallas has chosen to support him—minus Klingberg, still saddled with Ryan Suter, and with no one else to drive offense from the blueline—he'll have to be everything and more for the Stars' defense to survive.
Get the ItList Newsletter
Be the first to know about Dallas' best events, contests, giveaways, and happenings each month.
Author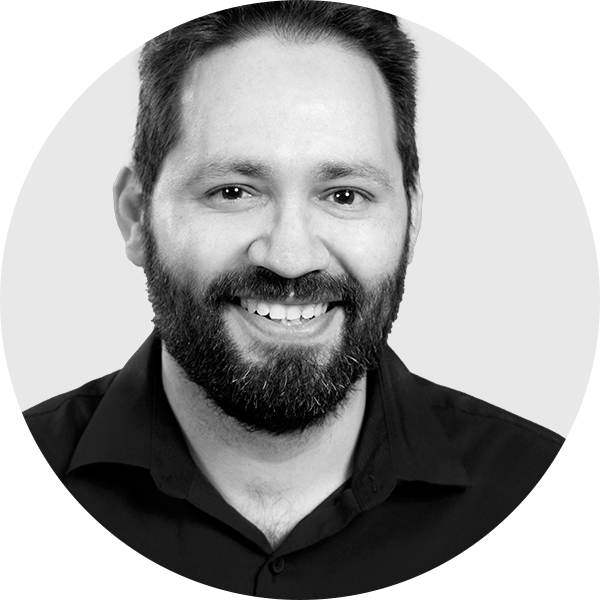 David Castillo covers the Stars for StrongSide. He has written for SB Nation and Wrong Side of the Red Line,…