The last time StrongSide editor Mike Piellucci and StrongSide Rangers writer Jamey Newberg talked baseball, Chris Woodward was Texas' manager, Jon Daniels was president, the Rangers were poised to make a run in the wild-card race, and Josh Jung was presumed out for the season.
So, a few things have happened! They've each written plenty of words about those things, too, which made this a good time to catch up on all things Rangers … or it would have, had one topic not monopolized the conversation.
What do you see when you look at Nathaniel Lowe, the hottest hitter in baseball this side of Aaron Judge? For Mike and Jamey, it's two very different things. So it's no surprise they believe that ought to inform two very different courses of action this winter.
Pull up a chair as they make their cases about Texas' first baseman.
---
Mike Piellucci: Jamey, as you know, I am a charter member of The Nathaniel Lowe Appreciation Society. And, lemme tell you, business is good. The 27-year-old is now running a 140 wRC+, which is a top-20 mark in all of baseball. Nobody has more hits in the second half of the season. Since May 1, he's batting .295/.342/.513 with all but one of his 21 home runs. On balance, he's been the Rangers' best pure hitter this season, and Corey Seager is the only other name in the conversation.
Lowe might not be quite this awesome. His batting average on balls in play is .359, which is on the high side for a slow-footed hitter, even if his 23.1 percent line-drive rate ought to keep that number above the major-league average. He's also a butcher defensively, should you care about that sort of thing from a first baseman, (I generally don't if he's hitting the way Lowe is.) But, still: I do believe the Rangers have (finally) found their first baseman. Pardon me while I break out my "I Told You So" dance.
Jamey Newberg: If the intent was to seek out a reality check to make sure you're not going overboard here, then I congratulate you for the self-awareness. You've come to the right place.
For me, one who does care about first base defense (and about the ability to handle velocity up in the zone, which remains Lowe's Achilles heel), I need my first baseman to hit a ton. And there's no question that he's having a really good second half—but that, along with his tremendous value as someone who will be club-controlled through 2026, makes me hope Chris Young capitalizes on this really strong run by teeing him up as one of the Rangers' most attractive trade pieces this winter.
But I'm nothing if not self-aware. Talk me out of making it known league-wide that Lowe can be had.
Mike Piellucci: Well, let's start here: who are you getting that's better?
Because the Rangers aren't landing Paul Goldschmidt, Freddie Freeman, Jose Abreu, or Vlad Guerrero Jr.—the only four players in baseball who have produced more offense at the position this year once you strip out park factors. You probably aren't getting the two behind him—Pete Alonso and Luis Arraez—either. That, friend, is what we call hitting a ton at first base.
I grant you that Lowe's second half has been thermonuclear, but he's been at least 25 percent better than league average at the plate in every month other than May. Considering this is only his second full season in the big leagues plus his pedigree as a former top-100 prospect, I'm inclined to take this as legitimate growth. If you don't believe me, maybe you will former Ranger Mark DeRosa over at MLB Network, who breaks down the myriad changes to his swing and approach:
We know Ray Davis is antsy to win as soon as next year. We also know that he's gone on record saying Texas won't spend quite as much as it did last winter. And we know that Dustin Harris playing more outfield means there isn't anything close to a first baseman-in-waiting on the farm.
Given all that, even if Lowe settles in as closer to very good than great, I just do not see the point in cashing out on very affordable, very team-controlled lefty bat without a platoon split who is already a lineup staple at a position fresh off a decade of mediocrity. Because that is the floor here.
Jamey Newberg: I waited patiently after your posed question to answer it and then you beat me to it. Sort of. Have you noticed that Harris played nothing but outfield through June 10, only to play first base six times since then?
Mike Piellucci: Oh, don't be that guy, Newberg.
Jamey Newberg: Self-awareness, Piellucci.
Check Harris' offensive numbers. He's among the youngest everyday players in the Texas League, and his line looks a whole lot like Lowe's does.
I also like the idea of free agent Josh Bell. Or a trade pickup. Let's see what you can get for Lowe on the pitching or outfield front. He'll never have this much value. (I think.)
Mike Piellucci: Not to besmirch a fellow Jesuit alum, but outside of Bell's outlier 37-homer season in 2019, I don't see the point of paying dramatically more money to a 30-year-old whose skill set profiles similarly to Lowe's.
As for Harris, setting aside the deep irony of a man tut-tutting me about self-awareness comparing one player's Double-A numbers to another's major-league production, I don't see why that can't be their outfield help you speak of, presuming he does pan out. Because neither Evan Carter nor Aaron Zavala is gonna be up in time to help this team push for a postseason bid next year. But Harris presumably could be.
Jamey Newberg: The reason you'd consider the Bell option is the overall tradeoff: not only viewing Bell's free-agency dollars compared to Lowe's cost-contained number but what you are able to get for Lowe that you wouldn't be able to add otherwise.
Bell was pretty good in 2021, too–not that different a production line from 2022 Lowe–and even better this year … until he was traded to the Padres.
Tut-tut.
Mike Piellucci: Bell is a pretty good player! He hasn't hit as well as Lowe's 2022 in either season—and no, it wasn't all that close last year—but he's definitely pretty good.
Thing is, the Rangers just spent upward of half a billion dollars this offseason on three guys they'll be paying well into their 30s. Barring something radical, they're probably going to pay double-digit millions annually to a fourth (Martin Perez) this offseason. I think Texas should be quite hesitant to go out of its way to add more such deals when it already has Lowe on board and cost-controlled in his mid-20s.
But let's entertain your hypothetical for a moment. Say another team does furnish the Rangers a haul of young starting pitchers for Lowe. Guess what? The Rangers have more high-end prospects in that department than they probably ever have, and all that's gotten them so far is public statements about how pitching is still their top priority this winter.
I think I'd be more onboard here were the Rangers serious about doing a full-fledged rebuild. But this isn't that. For better or worse, Davis wants the very half-measure Jon Daniels cautioned against last year. I don't know if the Rangers will actually be ready to make the playoffs next year. But good, young, cost-controlled producers such as Lowe and Jonah Heim can help them make a run at that immediately. They're also the sorts of pieces you want to keep around to avoid this thing capsizing when the likes of Seager, Perez, Marcus Semien, and, to a lesser extent, noted squirrel chaser Jon Gray chew up a large chunk of payroll beyond their peak years. Unless Davis starts writing the checks that sustain a top-five payroll, Texas will have to straddle that line in some areas.
Jamey Newberg: I guess where I land on this is Young will have to use the trade market to access the elevator to the upper floors. And unless he wants to part with the likes of Carter or Josh Jung or Jack Leiter—an obvious choice if it means landing someone like Juan Soto; much trickier calculus after that—there is value in young, pre-arbitration (or early arbitration) big leaguers who produce.
Texas isn't flush there. Adolis Garcia doesn't fit the "young" part. Leody Taveras probably has more value here than he would as a trade piece at this point. Heim? Maybe, but if the league is headed toward robo-ball-and-strike-calls, his pitch-framing prowess becomes meaningless. Really good player but not the type who would be the carrying piece in a significant trade.
Unless the Rangers want to break up their young rotation pieces—and really, Dane Dunning is probably the only one with real trade value right now—Lowe may sit close to alone as far as trade ammunition at the big-league level.
I'm not desperate to get rid of Lowe. His season at the plate has been one of the better developments of the season. But I sure would test his trade market if I were Young.
Mike Piellucci: Testing his trade value to land a package is very different from using Lowe in a package to land an All-Star. If it's the latter? Sure, just about everything on the major-league roster not named Seager ought to be available in such a scenario. But putting him out on the market for the sake of it is far more likely to yield the former, and that's not something that aligns with Texas' timeline.
And if Texas is big-game hunting, I'm not so sure about cost-controlled, big-league producers being the key to acquiring those items. Soto went for a haul because he's a generational hitter (and I'm still of the mind that the Rangers should have topped San Diego's offer if they could guarantee he'd sign an extension). Take a step (or three) down, and things are far less clear cut. Look at the All-Star players moved over the past two years. Luis Castillo went for prospects at this deadline. Ditto Joey Gallo last year when the Rangers shipped him out. Same goes for Nolan Arenado prior to the 2021 season. And Yu Darvish. Francisco Lindor got moved for young big-leaguers, but while Andres Gimenez later emerged as an All-Star, both he and Amed Rosario—the other young big leaguer in the deal—were coming off rough MLB acclimation periods. Blake Snell was a similar case: minor leaguers were most of the freight aside from former top-10 prospect Francisco Mejia, who struggled then and struggles now.
The point is, minor-league bulk packages have tended to get things done throughout baseball lately, which jibes quite well for a Rangers system so deep that it will face a 40-man roster crisis sooner than later unless some talent gets shipped out. You've written about how they can leverage the middle-infield surplus—flip a name or two from that. Same goes for the many, many arms, especially since they just added two more premium guys in last month's draft. After all, what's the point in stockpiling them to the gills if the club may not have the patience to develop them?
Jamey Newberg: I don't think we're necessarily talking about different things here, but let's try a scenario that's in the middle: neither a package nor an All-Star.
Let's say the Marlins properly decide they need to fix their offense and know they probably won't be able to convince both Sandy Alcantara and Pablo Lopez to take the kind of money they can afford to pay. They lock Alcantara up, then decide to make Lopez available. He's controllable through 2024, and he'd fit nicely with Jon Gray and either Martin Perez or whomever else Texas adds to the rotation this winter.
What if Lowe and his four-plus years of control plus something like a Justin Foscue/Marc Church package separates the Rangers from other suitors less willing to trade from their big-league roster? Get Miami to throw in (All-Star!) Garrett Cooper's final year before free agency—maybe that means you have to add someone like Zak Kent to the trade—and now you have your stopgap first baseman until Harris is ready or, say, you decide the best play is moving Jung to first base and making Duran your long-term third baseman.
We good there? Or have I tut-tutted once again?
While you're at it, I wouldn't mind if you told me what "tut-tutting" means.
Mike Piellucci: I like Duran. You like Duran. But what are the chances that he ever turns in an offense season on par with what Lowe is doing right now? Fifteen percent? Unsexy as he may be, Nathaniel Lowe's 2022 season is the upper-bound outcome for just about every hitter in the system. I'm not looking that gift horse in the mouth to acquire a pitcher who probably won't ever be at the top of the postseason rotation. If that means moving Duran and a minor-league arm of consequence instead, so be it.
As for tut-tutting, it's what our readers will do to us if we prolong this any further. Let's agree to disagree and call it a day. Just don't expect the complimentary koozie when the Nathaniel Lowe Appreciation Society T-shirts go on sale.
Get the ItList Newsletter
Be the first to know about Dallas' best events, contests, giveaways, and happenings each month.
Authors
Mike Piellucci is D Magazine's sports editor. He is a former staffer at The Athletic and VICE, and his freelance…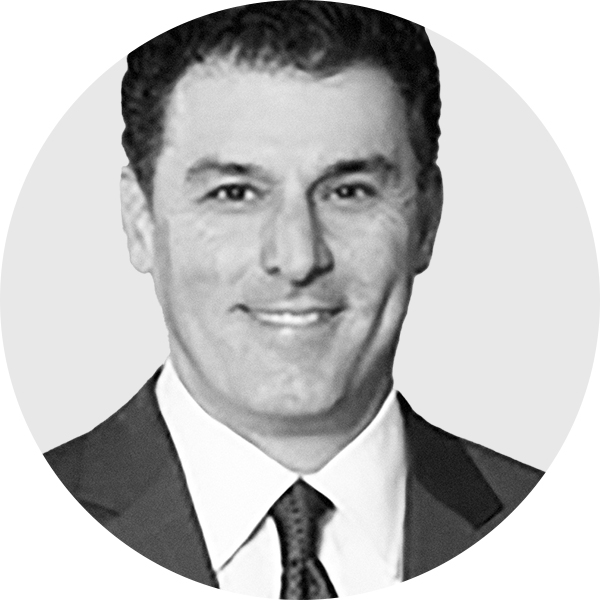 Jamey Newberg covers the Rangers for StrongSide. He has lived in Dallas his entire life, with the exception of a…