Jordan Rogers gave up his dream job in the upper echelon of Nike and moved to Dallas to start a business in one of the newest and most tumultuous industries he could have chosen: the name, image, and likeness space of college athletics.
His new company, Perseus Creative, aims to guide college athletes on how to make their life stories marketable and build a brand that can leverage their athletic prowess. The top recruits in big-money sports won't have any trouble doing so and have numerous endorsement offers from companies and booster-backed collectives already, but Rogers is targeting that next tier of college athletes who think the NIL space isn't available to them.
After decades of so-called amateurism imposed on college athletes by the NCAA, a 2021 Supreme Court ruling opened up the ability of players to be paid for their name, image, and likeness that had helped make their schools millions of dollars per year. Companies and brands can now contract directly with college athletes, allowing them to be paid beyond their scholarships. Boosters of many universities have formed collectives, which pool money and help facilitate NIL deals for the schools' athletes.
With such a new rule, coaches, administration, agents, athletes, and brands are figuring out what the market is for college NIL deals, what is legal, and which athletes are right for their brands. The largest NIL deal so far is allegedly $9.5 million for a high school quarterback. But not every athlete is going to get that kind of attention.
When I first heard about Rogers' plans to work in the NIL space, I was wary of a slick branding guru who wanted to prey upon college athletes with more money in their pockets than they ever had. Money and college athletics haven't always had the most ethical history, especially in Dallas.
A few things separate Rogers from the average agent or entourage member, lurking at the edges of big-time college football programs. First, his business model takes no money from the students but contracts with universities and athletic programs for workshops and consulting. Second, Rogers' life journey includes a roller coaster of drug addiction and working on the floor of a Nike outlet to landing on high school football fields in a helicopter and giving away shoes as a Nike brand ambassador. His story and passions not only helped him become a branding guru, but they also serve as a model for how student-athletes can leverage their journeys to become more marketable.
From Nike to Ekin
Rogers grew up in Richardson obsessed with Nike. Ken Griffey Jr., Bo Jackson, and of course, Michael Jordan (and their shoes) solidified his love of the brand. When we grabbed tacos in Lake Highlands at Resident Taqueria, he was rocking his vintage Andre Agassi Nike high tops. But as a teenager, he dropped out of sports and lost his way, getting into drugs and alcohol and developing a heroin addiction.
He was arrested for the first time at 14, and by 21, he was incarcerated. He violated his parole several times and faced a possible lengthy prison sentence. It was in prison where his life took a turn. "I was going to have to go extreme and reconnect my mind, my body, and my spirit if I was going to give myself a fighting chance," he says.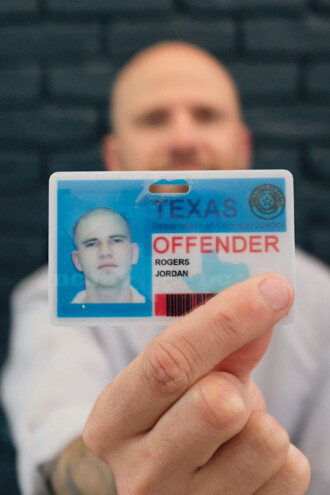 At just 116 pounds when he was arrested, he says he was dying because of addiction. Rogers began to exercise in prison, avoided a long sentence, and became a personal trainer when he got out, adding 50 pounds along the way. As a trainer, he helped others achieve their fitness goals but still felt the pull of dreams outside of fitness.
His passion for Nike persisted, and he spent years trying to get something going with the company. He worked at the Nike factory store, carried boxes, volunteered for extra opportunities, and did everything he could to get the brand's attention, even though he wasn't a college athlete, didn't attend a big school, and didn't have an MBA. Along the way, he went to community college and eventually graduated from SMU, but he kept grinding. "I wasn't a great student, but I was a hustler," Rogers says. "I taught myself how to take pictures, work with cameras, and was an early adopter of social media. I was trying to make myself useful."
A job on his radar was what Nike calls an Ekin—Nike spelled backward. It involves being a brand ambassador and building a reputation among sneakerheads. Initially the name for Nike sales people (who had to know Nike frontward and backward), Ekins are now a few dozen people around the country tasked with using branding, marketing, and education to connect with consumers and those who sell Nike products.
Rogers wanted the job, so he hustled. He recruited two film students to help him make a short film about the ups and downs of his life and his favorite shoes throughout the years. His redemption story and love of the brand resonated, and he got the job. It lived up to Rogers' expectations. Think landing on football fields in helicopters, rolling up to high school games in Nike-branded sports cars with trunks full of gear, and enmeshing himself with everything Nike.
From there, Rogers worked his way up the Nike marketing chain, with roles as diverse as traveling the world with NFL wide receiver Odell Beckam Jr. as his personal Nike contact to being on the Nike women's branding team for two years. He worked with the PR team to pitch stories about Nike athletes, spoke with players about what they wanted in a cleat, and brought it all together with consumer choice.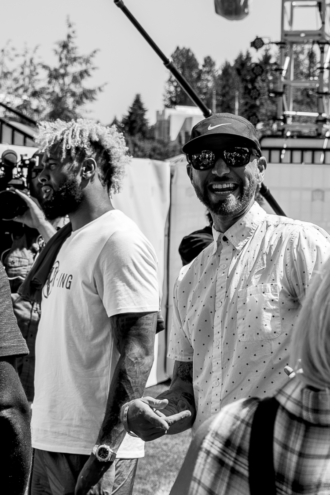 'The World on a String'
Along the way, Rogers got an inside look at the life of an athlete that most don't get, seeing the human side of them beyond the Instagram frame and when commercial shoots wrap up. "They're kids—19 years old. They're sometimes clumsy, they're dumb, they're all the things I was at 19, he says. "I became sympathetic to some of the things they go through, and yet also excited about when they have the right people around them. When they have their head on straight, they can have the world on a string." The experience would guide him when he returned to Texas.
He rose through the ranks of Nike, ending up as a brand marketing director for Nike Basketball, with more rungs up the ladder in reach. But as is often the case, family lured him back to his hometown, where he and his wife grew up and his extended family lived. The pandemic and remote work allowed him to keep his job at Nike, but eventually, he left the company to put his family first.
Fortunately, his social media prowess allowed him to build up his brand, accruing more than 40,000 Instagram followers by the time he left the sports apparel giant. He had connections all over the country in college and professional sports and was poised to do what he had long thought about while at Nike–starting a creative agency. Although Dallas may be viewed as a marketing backwater by those on the coasts, Rogers wanted to turn the perceived disadvantage on its head.
Texas and surrounding states are home to some of the most rabid and passionate college sports fans and boosters; it also produces a disproportionate number of elite athletes. Rogers wanted to bring together his personal story of redemption and success, the Texas athletic environment, and his compassion for athletes trying to navigate the Wild West of marketing that is NIL and is attempting to do so with his company Perseus Creative.
His goal is to get in front of college athletes and help them get on the offensive in the NIL space by pitching companies for endorsement deals and helping players discover what makes them marketable, unique, and attractive to consumers. He encourages athletes to involve issues and organizations they care about in their personal brands. Despite the vitriol, the Colin Kaepernick campaign that followed his national anthem protest was one of Nike's most successful, Rogers says. "Brands care most about athletes who are living for a cause bigger than themselves and trying to serve a specific population, whether that's criminal justice, social justice, or equal rights," he says.
Perseus and NIL
Rogers has already made presentations to The University of Texas and SMU football teams, as well as SMU's women's basketball. Between classes and practice, these athletes don't have tons of time. If they want to leverage their NIL value, they need practical skills about how to make that happen. Many athletes think the deals should just come to them, but that is unlikely to happen, outside a few top recruits. "Everyone is telling these athletes they need to focus on personal branding, build a brand, and post on social media, but no one's teaching them how," Rogers says.
He wasted no time getting in front of one of the largest programs in the country, presenting to the Longhorns this past summer. "He provides a different lens that our players all need," says Kevin Washington, the school's director of football operations. "I know what he's done with Nike, but his life story is equally amazing. I think that's the part that connects with our players and gives them a path toward purpose."
Teaching the athletes to be authentic, celebrate their outside interests, and lean into the challenges and the ups and downs in their lives are all part of the message. So far, Rogers' presentations have been one-day seminars about building a brand, messaging, and finding the right way to tell the athlete's story. It is still too early in the process to see the financial impact of his work, but Rogers wants the athletes to see their NIL deals as a partnership rather than a transaction, where the business supports more than just the on-the-field results.
Universities, too, are behind supporting the athlete's ability to market themselves, and Rogers' business is the perfect partner, especially for schools that aren't blue blood programs. Dallas is known more for its corporate headquarters and business opportunities than as a college sports powerhouse. NIL could make a place like Dallas more attractive because it might have more NIL opportunities than Stillwater, Oklahoma, or Lubbock, Texas.
"There was some trepidation about how we were going to compete in this new era and distinguish ourselves from power conferences," says Kyle Conder, executive senior athletic director at SMU who helped bring Rogers to campus. "But there are more opportunities in a place like Dallas than there are in smaller communities, and we have been able to tap into those."
NIL is already reshaping the way athletes navigate their college decisions, but when the floodgates opened and let the market decide what college athletes are paid rather than the NCAA, there were more questions than answers about how it would all work. Rogers' goal is to avoid being someone who profits off the athletes; he intends to continue contracting with the schools for seminars, workshops, and consulting to help athletes navigate unknown waters.
The branding guru isn't sure where Perseus will take him, and he isn't closing any doors yet. But he sees its current iteration as beneficial for all parties involved. "There's a model to deeper serve the athlete and help them navigate the space, which will ultimately help the universities when their athletes are better equipped," Rogers says. "The athletes will benefit, too, and that creates a lifelong connection with the school."
Get the D CEO Newsletter
Stay up to speed on DFW's fast-moving business community with weekly news reports, interviews, and insights.
Author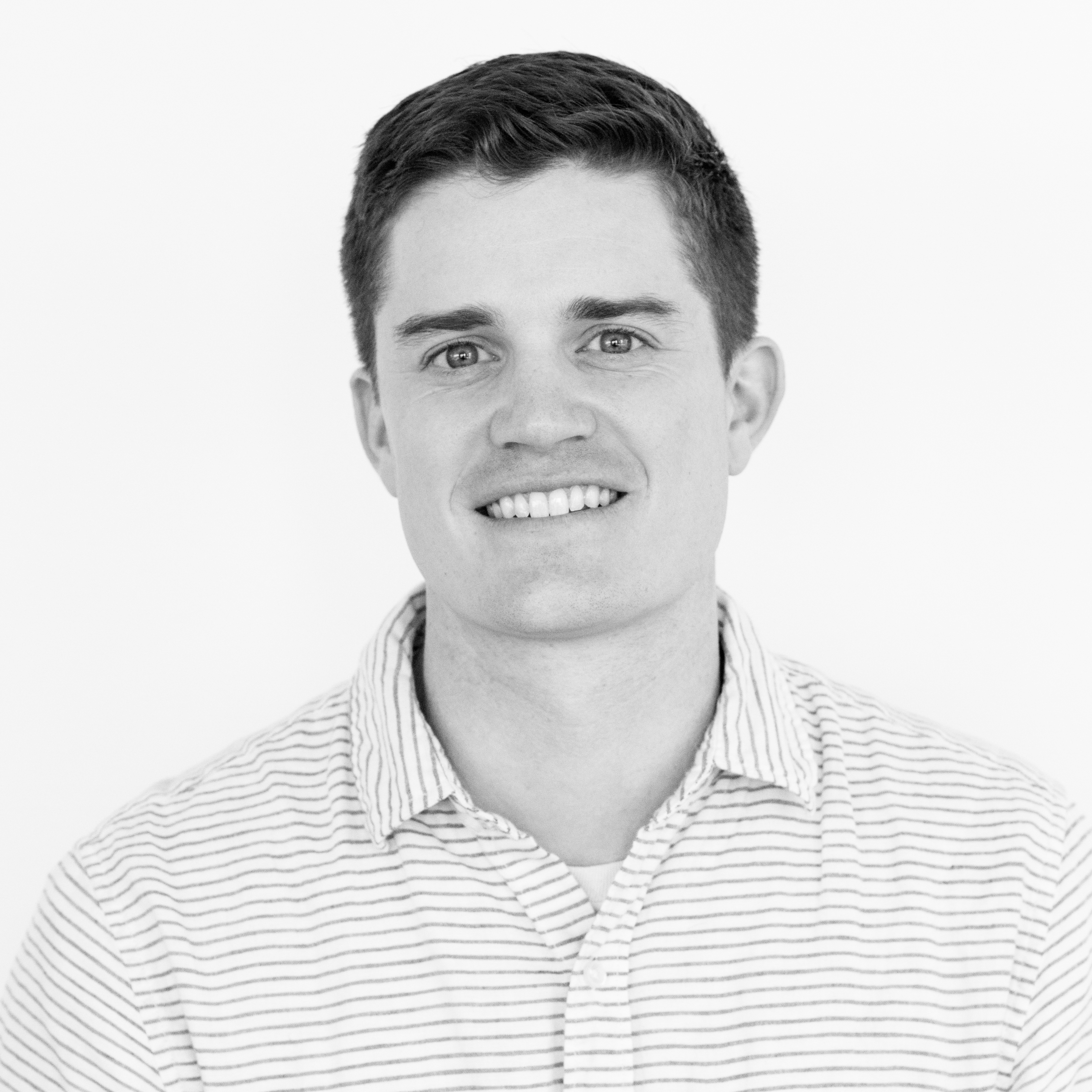 Will is the managing editor for D CEO magazine and the editor of D CEO Healthcare. He's written about healthcare…