If your perception of the Mavericks' offseason is grounded entirely on whether Jalen Brunson is still on the roster, then clearly this has been a disappointing few weeks for you. The Mavs did something very unlike themselves and hit on a second-round draft pick back in 2018, but now Brunson will wear a different jersey. No matter how much nuance or explaining away I try to apply to that outcome, it sucks. Period. 
If you look at the offseason in aggregate, though, and consider the philosophical approach of a front office we are still learning about, I find it easy to be at least satisfied with the approach and outcome. Perhaps a big splash is coming, but even if the Mavericks continue merely to wade in the shallow end, so be it. Adding Christian Wood by parting with zero players in your regular rotation is a home run. Adding Jaden Hardy in a draft where you entered the evening with no picks is, on paper, a potential steal. Adding Javale McGee, while perhaps a bit of an overpay, makes you better. All told, I would rather have those three players and their contracts than Brunson and his. Dallas got marginally better in the short term and more flexible in the long term with incremental moves.
Each of those transactions is interesting individually. But so was the decision not to stop at nothing (or at least stop at the maximum offer of five years, $175 million) to keep Brunson. To illustrate this point, I will borrow a quote from one of Brunson's new bosses, William "Worldwide Wes" Wesley. "You can't chase the night." Dallas advanced further in the postseason than it had in more than a decade; Brunson was a memorable part of the run. He will have a spot in Mavericks lore for scoring 41 points in Luka Doncic's absence and leading the team to a 2-1 series lead in the first round. He averaged nearly 20 points a game against Phoenix. It would have been easy and defendable for Dallas to chase the night after a conference finals appearance. 
Instead, the Mavericks decided that night was over. And that's difficult to do. Clearly, this was taken out of their hands to a degree, as Brunson wanted to be a Knick. Had Dallas blown the doors off with a much bigger offer, he would've stayed put. But Nico Harrison and his cohorts didn't let their money get emotional. Perhaps Brunson takes another huge leap and the Mavericks regret this for years. I wouldn't bet on that, and obviously neither would Dallas. The reality is we won't know if this was the proper move for a year (more likely a couple of years). If the Mavericks are able to acquire a higher-quality talent than Brunson in the next two seasons, that addition would be directly traceable to this summer. 
If they can't, the chances increase that Doncic bolts town at the end of his new contract or sooner. That's the price of the poker Dallas is playing. We know Doncic and Brunson are close, which makes this particularly unnerving. But if the Mavericks end up with another legitimate All-Star on the roster in the next couple of years, nothing else matters. 
It seems unlikely that Dallas goes into next season with the roster as currently constructed, but of course that will take willingness and cooperation from another club. McGee says he expects to be the starting center, which would be, um, odd. Wood spaces the floor well enough to play with another traditional big, and there are ways the Mavericks could get creative with their lineups. But the likelihood is that Wood starts, McGee backs him up for 15 minutes a night, and if Dwight Powell is still here, he is just depth. Still, that gives Doncic three of the top 30 roll men in the NBA, per Synergy Sports. McGee is a plus defender; Wood is passable. Throw in Maxi Kleber, and the front court is undoubtedly in a much better place than it was a month ago. It might be in a better place than it has been at any time in Doncic's career, the Kristaps Porzingis years included.
The challenge will be creating offense when the ball is not in Doncic's hands. If there is one issue I have with the decision not to money-whip Brunson, this is it: the next step for Doncic is to become a better player off the ball. We saw a good bit of this in the playoffs, and it was effective. Doncic's ability to read the floor and think three steps ahead extends to situations where he is not initiating the offense. It's hard to imagine a scenario where he continues to hone this skill with the roster as is. It's also hard to imagine Doncic not leading the NBA in usage rate—again. And it's difficult to imagine Dallas winning many games when Doncic inevitably misses time because of that incredibly high usage rate. 
This is what makes team building so difficult and unruly. What if the team isn't better on balance, Doncic becomes frustrated by having to do even more, and the top-tier talent the Mavericks hope to land before their franchise cornerstone turns 25 never arrives? Obviously, this is a worst-case scenario, but it's certainly in the range of outcomes. I'd say it's probably about as likely as the best-case scenario, which is that the team makes another deep playoff run and brings in more high-end talent next offseason. The most likely outcome will be somewhere in the middle, which would still put the Mavericks in a great spot.
It's always good to be reminded that the organization has already done the most impossible part of becoming a championship-level club: acquiring a generational superstar. My co-host on the radio often puts it this way: "You have one of the guys." At any given point, there might be six or seven of "the guys" on the planet. Once you have one on your roster, every decision feels like life or death, especially with the way the NBA is trending. Trade demands appear out of nowhere, with zero regard to where a player is in his contract. Losing a player like Brunson is uncomfortable, mostly because it makes us worry about Luka. It's a white-knuckle ride, to be sure. But most NBA fan bases see the "you must be this tall to ride this ride" sign and walk away embarrassed. They're too small.
Note: Jake Kemp co-hosts The Hang Zone with Dan McDowell weekdays noon to 3 on The Ticket. It's true. You should listen.
Get the ItList Newsletter
Be the first to know about Dallas' best events, contests, giveaways, and happenings each month.
Author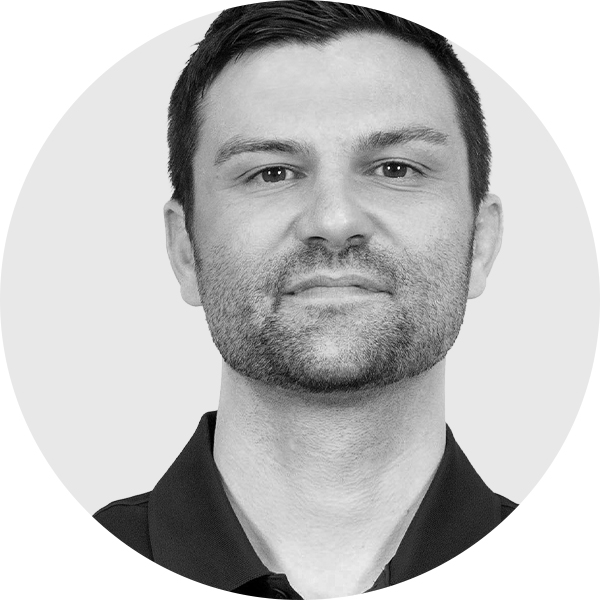 Jake Kemp covers the Cowboys and Mavericks for StrongSide. He is a lifelong Dallas sports fan who currently works for…