Pete DeBoer replacing Rick Bowness was big news last Tuesday, but it wasn't the biggest story. That, to me, was the update on Jim Nill's status as general manager. With the details still to be worked out, Nill intimated that he and owner Tom Gaglardi are developing a succession plan that includes Nill "be[ing] the GM here for a few more years." It's possible that whatever extension he gets will run parallel with DeBoer's contract. Should Nill's words hold true, he'll surpass Bob Gainey as the team's longest-tenured GM since the team relocated to Dallas. Is that a good thing? 
His track record is worth revisiting because it tells us a lot about what he'll leave behind for his eventual successor. When former CEO Jim Lites convinced Gaglardi to poach Nill from Detroit in 2013, it came with an unofficial mandate that looks alien today: get younger, faster, and stronger. Nill wasted no time doing just that. He aggressively traded for superstar offense, first with Tyler Seguin in 2013, then Jason Spezza in 2014, and finally, Patrick Sharp in 2015. It worked, too: during Nill's first three seasons at the helm, Dallas led the league in goals scored with 753. Everything that teams such as Toronto, Florida, and Colorado are doing now, Nill was committed to refining nearly 10 years ago. Analytics writers thought Dallas was the future of the NHL. Ken Hitchcock used those exact same words after barely getting by Lindy Ruff's 2016 squad. Nill was considered one of the best GMs in the game.
Then everything changed. Dallas missed the playoffs in 2017, Ruff's fourth and final year as head coach. Four years after bringing Dallas into the national spotlight with a style everyone loved, Nill would be grouped by ESPN into the disparaging list of GM "try-hards." A half-decade after that, the 2021-22 Stars bowed out of the playoffs by way of playing some of the most defensive hockey in the league.
On the surface, then, the Nill era is one big contradiction. It's been defined as much by what it once approved ("offense is the name of the modern game") as what it now rejects ("actually, defense wins championships").
In reality, everything to date has been the first two acts of what we now expect will become a three-act play. The narrative shift was driven by circumstance as much by choice. Because, contrary to popular belief, the 2016 playoff loss to St. Louis wasn't the turning point; lest we forget, Nill went on record at the outset of the 2016-2017 season saying Dallas wouldn't get away from their brand of "high-octane" hockey. Then ownership brought back Hitchcock and, with him, a brand of hockey that was decidedly light on the octane.
When Nill regained control, he chose Jim Montgomery, who promised the balance Dallas is now looking for in DeBoer but did anything but, even admitting during the Stars' disastrous start in 2019 that he let their defensive identity get in the way. Per Natural Stat Trick, from November until December 10, when Montgomery had the Stars playing more aggressively, they were sixth in shot attempts per game and first in expected goals per game. The Stars were humming along when Montgomery started to adjust. Then he was fired for off-ice reasons for which he's since accepted full responsibility.
Because of that, it's hard to fault Nill for the Rick Bowness era that directly followed, when the Stars plunged into hockey conservatism. Even so, it's not like the Bowness era was a failure. That's a tough thing for a critic of his philosophy like me to write, but it's also why the criticism existed in the first place: Dallas' success always felt like Nill's work lifting the not-to-lose approach afloat rather than coaching making the most of Nill's work.
Which, in a sense, is a microcosm of the entire Jim Nill experience in Dallas. So much of what he's done has been about elevating what's around him.
His predecessors gave him virtually nothing. During Doug Armstrong's run between 2002 and 2007, Dallas' only worthwhile first-round pick was Matt Niskanen, whose Stars legacy is being a piece in arguably one of the worst trades in Stars history. He doesn't have much competition in part because Armstrong traded multiple first rounders during that time, including 28th overall in 2003, which became Corey Perry, and 21st overall in 2007, which could have become Max Paciorietty, who was taken just one pick later. Brett Hull, Les Jackson, and Joe Nieuwendyk provided more of the same: empty cupboards. When The Athletic's former Stars beat writer, Sean Shapiro, did an audit of Dallas' draft record in 2018 looking solely at games played, he found that Dallas' average of 73 games played was by far the worst success rate of any team in that span.
How couldn't that have informed some of Nill's earlier decisions? Take that doomed 2017-2018 season. How different would Dallas' depth have looked if they had taken Ryan Ellis or Chris Kreider instead of Scott Glennie in 2009? Does Nill bring in Roman Polak if they draft Cam Fowler instead of Jack Campbell in 2010? Do they need to trade for Jason Spezza if they select J.T. Miller instead of Jamie Oleksiak in 2011?
Meanwhile, whoever succeeds Nill will have at least five of the 12 pieces a Cup contender needs, including an elite center (Roope Hintz), an elite winger (Jason Robertson), an elite defenseman (Miro Heiskanen), and an elite goalie (Jake Oettinger). Many of the other ingredients could be on the way between Wyatt Johnston, Mavrik Bourque (who gets less ink thanks to injuries but looks like a natural-born leader), Logan Stankoven, and Thomas Harley. With a better system plus a consistent set of linemates, an argument could be made that some of that depth is already there in Jacob Peterson and Denis Gurianov.
Nill isn't perfect, which makes his next move all the more critical. So far, he's had one move in free agency: sign players who are worth more for what they used to be rather than what they are now. Yes, it worked out with Joe Pavelski, but it didn't for Martin Hanzal, Marc Methot, and Ryan Suter. So far, he's been uninterested in subtle moves like the ones Colorado's Joe Sakic and Florida's Bill Zito did with Valeri Nichushkin and Anthony DuClair, respectively—nabbing reclamation projects that help accentuate a roster's skill rather than fill perfunctory roles like Blake Comeau and Michael Raffl did.
But to Nill's credit, his moves in free agency didn't cripple the cap, either. And while critics will point to the Benn and Seguin contracts as the stain on Nill's record, what GM doesn't sign those deals in a pre-COVID world? From 2013 to 2016, Benn and Seguin combined for 489 points. Only Sidney Crosby had more points than Benn during that span, and only Crosby, Benn, and Patrick Kane had more points than Seguin.
What's clear to me about the Nill era is that he's juggled two different missions: win now in a market that can't suffer failure and win later with a future nobody helped create for him. Since Nill took over, the Stars are 14th in playoff wins. They have a prospect pool considered top 10 by most experts and that was before their three top forwards almost simultaneously led their respective leagues in playoff scoring (Johnston led the OHL, Stankoven led the WHL, and Bourque was three points shy of sharing the QMJHL lead). The Stars aren't in danger of being the target of an offer sheet or squeezing out talent due to bad cap management, either. That's really not bad for a GM who had to fight through pitiful first-round drafting, questionable ownership decisions, two coaches who weren't his first choice, and a global pandemic.
I've said my peace on DeBoer. What I didn't mention is DeBoer's efficiency will depend entirely on what Nill can deliver with his third, and final, act. DeBoer may be able to maximize some of the roster's talents. But can he turn a playoff team into a legit contender? That part will depend on Nill. DeBoer won't flatten the talent of Nill's roster like his predecessors have, but it won't mean much if DeBoer is given a roster that's the same one Bowness had minus key players like John Klingberg.
At the start of this past season, I questioned whether Nill pushed his chips in. With DeBoer at the helm, he has no choice. Nill may not be able to win the Stars a Cup while he's GM. But they're getting a lot closer. Not many general managers get to run the team and author their own exit plan at the same time. That's the Nill era in a nutshell: everything, everywhere, all at once.
Get the ItList Newsletter
Be the first to know about Dallas' best events, contests, giveaways, and happenings each month.
Author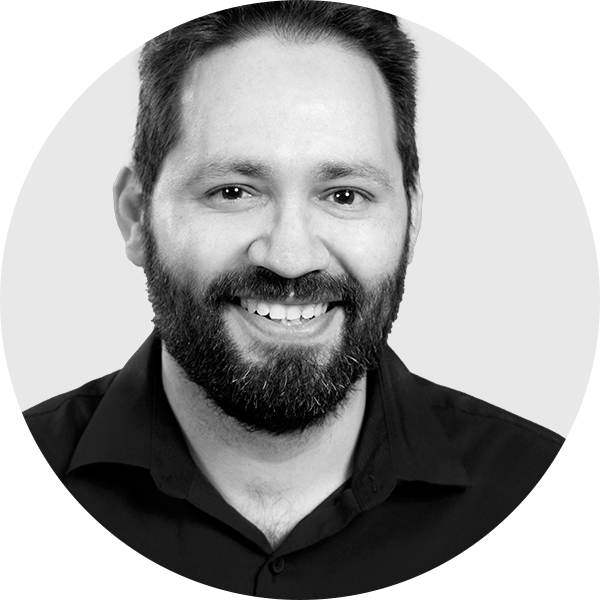 David Castillo covers the Stars for StrongSide. He has written for SB Nation and Wrong Side of the Red Line,…