Intentional or not, the Cowboys' offseason has sent a message: Dallas doesn't think too highly of the competition in the NFC East.
Coming off a division title, the Joneses stood pat instead of making a splash in the offseason. The same cannot be said of their rivals. The Philadelphia Eagles made moves for AJ Brown, James Bradberry, and Hasson Reddick. Washington traded for Carson Wentz, which has the potential to be a disaster or make waves in the divisional hierarchy. And the New York Giants' new regime made a break toward relevance with two top-10 draft picks.
Meanwhile, Dallas has lost its top receiver (Amari Cooper), its second-leading sacker (Randy Gregory), and its starting right tackle (La'el Collins). The players the Cowboys did bring in were of the low-cost variety, while an April promise from Stephen Jones that the team wasn't done spending has gone unfulfilled. So any realistic expectation of improvement begins with the draft, the Cowboys' primary area of success.
In particular, that means the 2019 and 2020 classes, which have produced a combined 123 starts. Altogether, the Cowboys have found worthy contributors at running back, safety, and defensive tackle while unearthing franchise cornerstones at wide receiver, cornerback, and offensive tackle. And if they're going to make a serious playoff run in 2022, those players must continue to grow.
Just look around the league. The Los Angeles Rams, last year's Super Bowl champion, got 151 starts from their third- and fourth-year players. The year before, the Buccaneers' third- and fourth-year players included Vita Vea, Jordan Whitehead, Carlton Davis, Alex Cappa, OJ Howard, Chris Godwin, Leonard Fournette, and Ronald Jones. Same goes for the 2019 Chiefs. Pat Mahomes, Austin Reiter, Emmanuel Ogbah, Chris Jones, Tyreek Hill, and Kendall Fuller all were key contributors in their third and fourth seasons.
Not all of them stuck around long-term because years three and four are when homegrown stars earn their pay. Dallas is no exception to that rule. In recent years, the Cowboys extended Ezekiel Elliott, Tyron Smith, Travis Frederick, Jason Witten, and Sean Lee after their third seasons and Zack Martin after his fourth. Those deals aged in various ways, but at least in the immediate aftermath, all seven earned their money.
If the Cowboys have it their way, they'll eventually be forced into pricey decisions on eight draftees—including former undrafted free agent Terence Steele, who has 27 starts—heading into their third and fourth seasons. They're how Dallas can take a step forward in spite of a talent exodus. And they're why, at least outwardly, the front office is not panicking over not bringing in big-name talent in free agency.
While speaking at the 2026 FIFA World Cup announcement, Jerry Jones was asked about his team's offseason work. He singled out Prescott as well as this year's rookie class, but he made a point to praise contributors from the 2019 and 2020 draft classes.
"[Tony] Pollard has an enhanced expectation that will pay off for him and us," Jones told reporters. "And the place I'm most encouraged is the offensive line. We've got some young players from last year that are going to be real contributors."
Those young players are Steele, Connor McGovern, and Tyler Biadasz, whom Martin has taken under his wing along with rookie Tyler Smith. "This time of year is huge for [the offensive linemen]," Martin said at the Reliant Home Run Derby. "This is the first time we've had a full offseason with this staff and with our line coaches. We have a ton of guys who can play, so there should be some good competition going into training camp. [But] we know we need to step it up, and guys are accepting that challenge."
The sentiment within the Cowboys locker room is that the team is far ahead of where it was at this point last season. Now it's on these eight players to play a big part in proving them right.
CeeDee Lamb
No. 88 is unequivocally the top weapon in this offense, and he'll be playing to reset the wide receiver market next offseason. Last season, the Rams' Cooper Kupp saw 11.2 targets a game, Green Bay's Davante Adams earned 9.9, and Minnesota's Justin Jefferson got 9.8. The first two earned megadeals this offseason while Jefferson could break Adams' record-setting contract in Las Vegas whenever the Vikings approach him to discuss an extension.
Without Cooper alongside him in 2022, Lamb's targets could rocket from seven per game last season to around 10 in 2022, perhaps veering toward Kupp territory in September and October as Michael Gallup recovers from a torn ACL. It's been well-chronicled, but Lamb's hands are his area for improvement. His drop rate per target last season was .067 percent—025 percent more than Kupp and Jefferson, and .051 percent more than Adams. More targets for Lamb mean more opportunities for big plays but also more chances for error.
The third-year wideout has a lot to shoulder, but if he wants to be considered one of the league's top pass-catchers—and position himself for his own big payday down the road—he must play with more reliable hands.
Trevon Diggs
Diggs says he hopes quarterbacks are not afraid to throw his direction in 2022 after snagging 11 interceptions last year, the most by an NFL player since former Cowboy Everson Walls matched that total in 1981. And they probably won't be: Diggs' high-risk style led to him giving up a whopping 1,016 passing yards.
Diggs downplays any talk of gambling in the secondary. "What chances?" he asked rhetorically in a recent press conference. "I don't take chances; I play football." So far in camp, Prescott has not been afraid to throw his way. The third-year corner has made him pay, too, with a couple of picks.
It's going to be nearly impossible to duplicate that interception output in 2022 (no cornerback this century has logged back-to-back double-digit interception seasons), making it even more important he finds a way to improve his technique. After all, his contemporaries among the game's best corners allowed far less yardage, whether it's new Charger, JC Jackson (658), Miami's Xavien Howard (614), or Philly's Darius Slay (535).
It's give and take with Diggs. But even if the takeaways decline in 2022, Dallas will be just fine as long as he gives up less yardage along the way.
Terence Steele
We'll know a lot about the Cowboys in 2022 based on the performance of the offensive line–Steele, especially, given that the front office thinks enough of him to cut Collins, who proceeded to walk into the starting lineup of Super Bowl runner-up Cincinnati. In 2021, he played 340 snaps on the left side and 556 on the right. He struggled on the blind side, but while playing right tackle last season, he didn't give up a single sack and only allowed two QB hits. That's the sort of play that makes you dream on him anchoring that spot in Dallas for the next half-decade. But if his performance backs up in his first full year as a starter, the Cowboys' on-field product will noticeably suffer.
Tony Pollard
One of the NFL's most underutilized weapons has high expectations from the Cowboys' owner. But the money is getting in the way of his usage. Pollard's base salary in 2022 is $965,000. Ezekiel Elliott's is $12.4 million. Last year, their usage went accordingly: Elliott touched the ball a whopping 115 more times even though he only generated 230 more scrimmage yards than Pollard, who put up 1,056 on a superb 6.2 yards per touch. With Mike McCarthy saying Elliott is now healthier than he's ever been, no one should hold their breath on Pollard taking that next step until we see it.
The best case for the Cowboys is Zeke returns to Pro Bowl form, but with more miles on his odometer than Forrest Gump's Nike Cortezes, his best years could be behind him. So whether it's last year's share or an even greater one, all Pollard can do is take advantage of the touches he's given.
Neville Gallimore
He caught a lot of heat after the wild card-round loss to the 49ers, but let's be clear: while the defensive tackle's illegal use of hands penalty cost the Cowboys precious time, there were 13 other penalties in the game. Coming into 2022, he's added 16 pounds of muscle, according to NFL Network's Jane Slater, and is in line to anchor the Cowboys' interior defensive line. Dan Quinn plans to do plenty of rotating, but Gallimore should be at the top of the snap count list so long as he plays with discipline.
Tyler Biadasz
Say this for the Wisconsin product: he's durable. Biadasz played 98 percent of the offensive snaps last season, and, according to PFF, didn't allow a single sack in 2021, either. But he also struggled with containing defensive linemen who outweighed him and racked up nine penalties along the way. He's entrenched as the starting center for 2022, and if he ups his physicality, the spot might be his for longer than that. If not? Dallas could be investing in a replacement as soon as next offseason.
Connor McGovern
McGovern has been effective in the Cowboys' seven-man offensive line formation (dubbed the Hulk package) and has earned a subset of plays called Mac that showcase his ability as a fullback. But his work as an offensive lineman has earned far less praise. He's been a useful reserve, but his play against premium competition–such as last year's Kansas City matchup, when he gave up 3.5 sacks to Chris Jones–showcased his physical limitations.
The Cowboys wanted an upgrade, hence the cross-training of rookie Tyler Smith at guard and tackle. That puts McGovern back as the first interior lineman off the bench. If everything goes according to plan, he'll stay there, too, where he could develop into one of the league's better reserves.
Donovan Wilson
The safety was a pleasant surprise during his breakout 2020 season, but a groin injury reduced him to a shadow of himself in 2021. Now, coming into a contract year, Wilson finds himself behind Jayron Kearse and Malik Hooker, and he may even have competition for reserve snaps with undrafted rookie Markquese Bell turning some heads early in the offseason.
Wilson's best shot at making an impact will come when Jayron Kearse drops into a hybrid linebacker role, which in turn allows him to backfill at strong safety Should Wilson be back to full health, having him, Kearse, and Malik Hooker on the field simultaneously will be huge for the Cowboys' quest to duplicate its 26-interception output last season. Who says this team can't find safeties?
Get our weekly recap
Brings new meaning to the phrase Sunday Funday. No spam, ever.
Author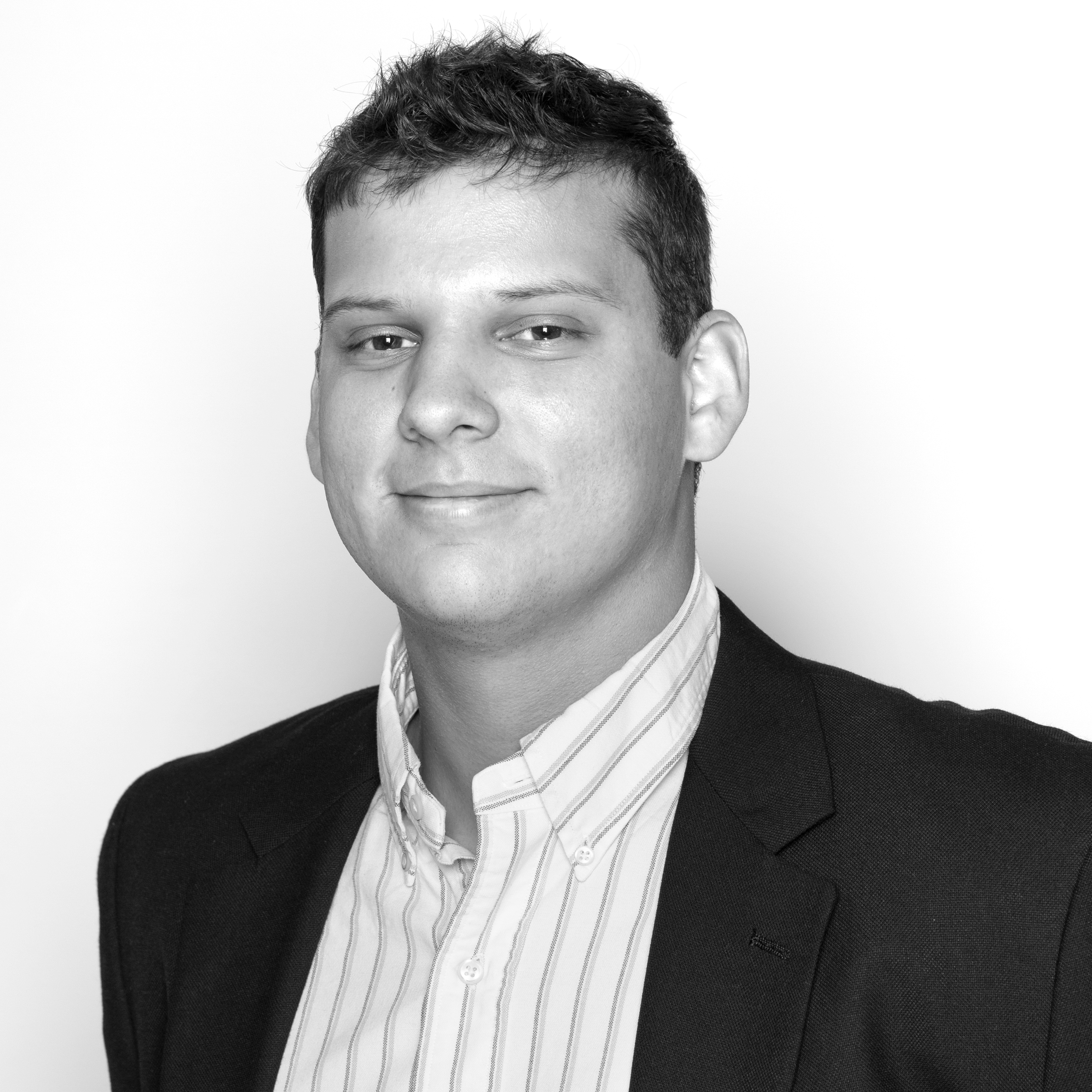 Ben Swanger is the assistant editor for D CEO, the business title for D Magazine. Ben manages the Dallas 500…