Whenever a team I cover concludes its season, I ask myself what we learned. Not just about that team specifically but also what that team taught us about the sport at large.
That's especially true when they make a playoff run. The postseason experience is such an insane, emotional, herky-jerky ride that, at least for me, results in something I can only describe as Fog of Sports War, which makes it tough to make sense of what we saw (and what it felt like). That's especially true if you're aiming to draw any grand conclusions about the state of the team. You'll probably feel differently even a day later.
Now we're a full week removed from Dallas getting eliminated by Golden State. And as I've had time to contemplate the series, I keep coming back to one important lesson: sometimes, teams can drastically improve without making too many changes to their roster.
Please do not throw anything at me. Please do not take this as a firm vote for Team Run It Back. But it has to be acknowledged that this team ranked 22nd in defensive efficiency in 2020-2021 per Cleaning the Glass (which filters out garbage-time minutes) yet, prior to the trade that sent away Kristaps Porzingis, they had climbed all the way to seventh. They did that with almost entirely the same roster aside from the addition of Reggie Bullock, who became a godsend down the stretch but is still just one man on a mid-size NBA contract. Even after swapping out Porzingis for two subpar defenders in Spencer Dinwiddie and Davis Bertans, the Mavericks hovered around league average (15th) post-deadline before kicking things up several notches in the postseason by shutting down the NBA's best (Utah) and third-best (Phoenix) offenses.
Short of winning the title, there could be no greater résumé builder for Jason Kidd in Year One. Same goes for Mark Cuban and Nico Harrison for putting their faith in him. Kidd and Sean Sweeney made scheme tweaks, but it really does appear that the bulk of this improvement was borne out of a bushel of cliches—effort, commitment, buy-in, attention to detail—that resulted in better execution. Kidd constantly challenged his team, and they consistently responded.
So, how should that inform their offseason strategy? It's unlikely the team has another crazy jump in efficiency on either end of the floor in Year Two if the roster remains the exact same. And, again, they did slip to a roughly average defensive team after the trade with the personnel they currently have on hand.
At the same time, their offense correspondingly improved while the defense slipped and the club's overall net rating actually improved. They are not that far away.
And when a team is this close with only one year of experience with a new coaching staff, I would caution against the idea that only sweeping personnel changes make for a successful offseason. We know the issues: rim protection, rebounding, wing depth. Harrison enumerated them in his exit interview last week, while also—to me, anyway—pumping the breaks on expectations. 
"I don't think it's just about having All-Stars," Harrison said. "There's tons of teams—and I'm not even going to waste my time mentioning names—that have a bunch of All-Stars, and they were sitting at home watching us play [in the Western Conference Finals]. You need to keep upgrading the roster, but I don't think it's about just getting a bunch of All-Stars. I think it's about getting people that fit together—starting with Luka—and people that can fit around him. I think that's more important than just getting All-Stars."
I can't believe I'm saying this after complaining about the Mavericks' offseason complacency for years, but I agree with Harrison. For example, Jalen Brunson is an exceptional fit with Doncic because he is the rare guard who understands how to mold his game to the context on the floor. This quote from Tim MacMahon's recent piece tells you all you need to know about how important it is for Dallas to do essentially anything it has to do to keep Brunson versus putting a player with a flashier résumé atop the list of needs:
"The main challenge is probably ego," Brunson said. "When a person has the ball in his hands for that long, people can get upset. People want the ball or people say they need a rhythm. I learned how I need to play without a rhythm. I don't need a rhythm. It's Luka Doncic. Shit's not changing. It's Luka Doncic. I've come to the conclusion that he's an amazing player, he's going to do a lot of great things, and this organization is going to build around him. I've grown into the mindset of, how can I fit that mold? How can I be successful in my role or in whatever role they want me to be in?"
As the Mavericks keep building around Doncic and growing a roster that caters to his unique skill set, a player with that mindset becomes indispensable. Doncic might not play with another player like Brunson, who can score 40 if Doncic misses time or produce when sharing the floor with him while remaining comfortable with that set of circumstances.
I'd said since the midseason trade that it is probably untenable to move forward with Brunson on a new contract given the large salaries of Dinwiddie, Bertans, and Tim Hardaway Jr. all coming off the bench. I have begun to rethink that idea. Hardaway Jr. gives the club another option for rim attacks, making the club less reliant on the whims of the long ball from night to night. Had he been available, Dallas would have increased its depth, shooting, and offensive versatility.  Bullock and Dorian Finney-Smith could have played a few fewer minutes. Another version of a three-guard lineup without Doncic have been situationally available. 
Perhaps an opportunity to move off of one or two of those aforementioned bench salaries presents itself, and maybe the perceived fit is worth the gamble. But we must remember that Dallas improved drastically this season by making a single under-the-radar offseason signing, then by making a trade that was supposed to lower their ceiling in the short term. So when you have a perennial MVP candidate and a head coach who, at least right now, appears to be one of the better ones in the sport, it might be wise to heed Dinwiddie's advice after the team was eliminated.
"We can attack the rim, for sure," Dinwiddie told the media after Game 3 of the Warriors series. "But we're constructed the way we're constructed. You get to the Western Conference Finals and you start missing shots, but you can't throw the baby out with the bath water."
Maybe another slight change or two in the way the team is constructed is all it needs to get over the hump for good. After all, very recent Mavs history tells us a little can sometimes go a long way.
Get the ItList Newsletter
Be the first to know about Dallas' best events, contests, giveaways, and happenings each month.
Author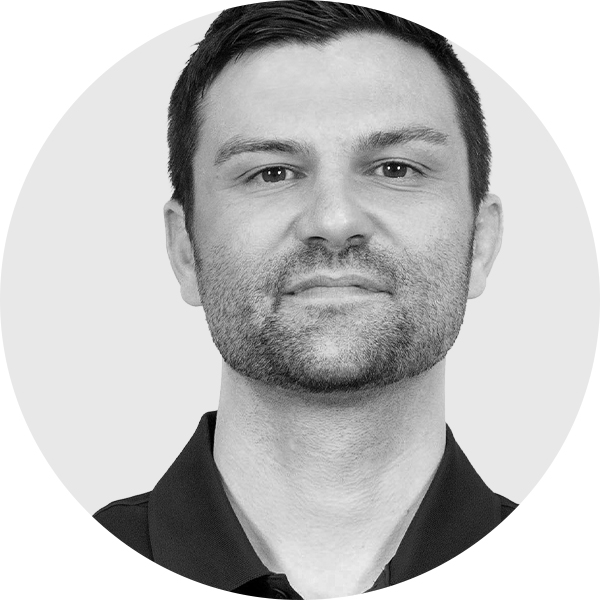 Jake Kemp covers the Cowboys and Mavericks for StrongSide. He is a lifelong Dallas sports fan who currently works for…