Most teams fluttering three games under .500 aren't terribly interesting. Then again, most of those teams aren't the 2022 Texas Rangers, who have quietly gone from atrocious to frisky in the span of a month. There's plenty worth talking about, so StrongSide editor Mike Piellucci and StrongSide Rangers writer Jamey Newberg huddled up to talk about what's changed for the better before asking (and doing their best to answer) some questions that will shape both the rest of 2022 and beyond.
Mike Piellucci: Jamey, the Rangers scuffled out of the gate to a 2-9 start. Just about everything was going horribly and nothing more than the bullpen, which caused you to write a piece titled "Why Are the Rangers Losing Games? Start in the Late Innings" a whopping 13 days into the season.
But since that 11-game disaster, Texas is a respectable 24-20. And, lo and behold, the bullpen is pretty damn good. Their 3.41 bullpen ERA ranks eighth in the majors and a unit that was starving for dependable arms currently has five of them. Brock Burke's pinprick-tiny 0.96 ERA will inevitably climb upward once he starts allowing home runs on fewer than five percent of his fly balls, but his xFIP, a metric that measures performance only by the outcomes in a pitcher's control and also normalizes the home-run rate, is a very impressive 2.89. John King has picked up where he left off as one of 2020's few bright spots while Matt Moore is pitching the best ball out of his career in his first year as a full-time reliever. Plenty of teams are starving for one quality left-handed reliever; the Rangers might have three.
Elsewhere, there are warning signs under the hood for both Joe Barlow (every advanced metric says his ERA should be at least a run and a half higher than it is right now) and Dennis Santana (the number of fly-ball pitchers who excel striking out fewer than five batters per nine innings is even smaller than Burke's ERA), but they're producing until they aren't. Even if they collapse, it might not matter because Jonathan Hernandez and Jose Leclerc are on rehab assignments and should be up soon.
I don't want to draw a straight line from the bullpen evidently sorting itself out to the Rangers doing the same. But my list of reasons why Texas is playing much closer to the solid-ish team we figured they could be than bottom feeders starts with that.
Jamey Newberg: The shocking dominance of Martin Perez, the quieter reliability of Dane Dunning, and some flashes of brilliance from Jon Gray have done wonders to help stabilize the 'pen. Asking relievers to combine for a dozen outs every night takes its toll, so those three routinely coming out for the sixth makes a huge difference. In fairness to Barlow, he wouldn't be closing games yet for a 90-win team, but he has the raw stuff to get to that level by the time Texas becomes that kind of team. And though Santana may be doing it with mirrors, he's getting the ball with the lead, which prevents less-effective relievers from being overexposed. I've also been encouraged by Matt Bush's ninth life. Yes, he's prone to the longball, but aside from that, he's been good. And don't sleep on Nick Snyder. He'll be back, and he has a chance to be as tough to handle as Barlow.
Elsewhere, no offense to David Dahl or Brock Holt or the chances Texas took on them, but the Kole Calhoun and Brad Miller signings seem well played. Their performances in May (a 1.013 and an .813 OPS, respectively) were factors in the team striding back to a .500 mark after that brutal start. This streak of really solid baseball has been even more impressive when you consider Corey Seager and Marcus Semien haven't really gotten going. As for the bigger picture, how refreshing is it to see players like Burke, Josh Smith, Zeke Duran, Sam Huff, and Glenn Otto being turned to in roles that in recent years might have gone to journeymen like Jason Martin, Derek Dietrich, or Adrian Sampson?
The Rangers aren't convincingly out of the 2022 race, even if that's the likely outcome by the time the season heads into its final third. Still, we're keeping our sights trained on the future, right?
Mike: Definitely. There's no reason to try and microwave this when there's still so much to sort out. The bullpen will remain in some kind of flux, partly because of everything we just mentioned and partly because that's what bullpens do. Yet the rotation has its own question marks. We still need to see how much of Perez's performance is sustainable growth versus some early-season tear. Dunning's career-high in innings, set last season, is 117.2; can he both take another step forward in performance and sustain it over 150 or so frames? As for Gray, I'm bullish, and some nagging injuries present valid reasons for variance in his start quality. But he's still someone whose appeal on the free-agent market was less about previous results than untapped potential, and no one should consider it harnessed until he's achieved some consistency. All of that's before considering the open spots behind them, too.
Don't get it twisted: the arm talent up and down the system, the organization's demonstrated capacity to help midcareer pitchers level up, and Globe Life Field being a very pitcher-friendly park provide plenty of reason to believe this staff could be very good sooner than later. I'm just skeptical that sooner equates to in the next six or so weeks, which might be all they have before the playoff race is done and dusted.
Besides, the real reason this will take a bit is the offense, which is bordering on a bottom-third unit by traditional (18th in runs) and advanced (18th in team wRC+, which measures offense independent of park factors) metrics alike. That's about what I expected given its top-heavy construction, although they've taken a roundabout way of getting there by riding the likes of Calhoun, Miller, and Jonah Heim more than Seager, Semien, and Mitch Garver. Until proven otherwise, we should expect the latter trio to catch up to–and probably usurp–the former, but even when that happens, it's still tough to imagine this group being better than league average.
Here's what interests me. From my vantage point, almost all of the hitters can be sorted fairly easily into two buckets: the guys with a serious chance to be on the next great Ranger team, and the transition pieces. The "almost" applies to two names, in particular: Nathaniel Lowe and Adolis Garcia. I, charter member of the Nathaniel Lowe Appreciation Society, know how I want to feel about the former, even as the production is giving us reason to doubt him. As for the latter, well, you tell me.
Seriously, I'm all ears. I am begging you to help me understand Adolis Garcia.
Jamey: There's a Josh Hamilton component to this—not so much in the MVP-caliber numbers but definitely in the arc of a low-risk, roll-the-dice pickup making an All-Star game in his late 20s. That's the trickiest part here. At 29, we're probably seeing Peak Adolis right now, and it would be ill-advised to expect his athleticism in the outfield and the juice in his bat to hold serve all the way until the team is in realistic playoff contention. And, let's be honest: as fun as he is to watch, as much power as he injects into all phases of his game, and as important as he is to the team energy by all accounts, Garcia's OPS+ last year was 100, which is league average. He's at 98 this year. He's not a star, at least in the hitting metrics.
Mike: Same goes for the defense: Statcast has him 19th in Outs Above Average. He's on the positive side of the ledger overall, but he's not a world-beater there, either.
Jamey: Lowe is an entirely different case. On the plus side, he's two years younger than Garcia and has a career 111 OPS+ despite less flash. On the other side of the ledger, he's hardly a plus defender, albeit at a much less consequential position—but it is a position at which you want your starter to provide more offense than Garcia's, for example. The Rangers have been mixing Huff in at first base, a far more eyebrow-raising development than, say, sticking Andy Ibanez over there to rest Lowe against tough lefties.
So I can't really explain Garcia other than saying he'd be a nice player to have in the six- or seven-hole in a postseason lineup, but he's not going to have significant trade value at his age, even though he can't test free agency until after 2026. I guess that also means I don't have the right to ask you to state your case for whether the Nathaniel Lowe Appreciation Society should be comfortable printing t-shirts.
Here's an easier one: with the rest of the infield seemingly set—assuming Josh Jung is what we think he is, beginning in 2023—where do Smith and Duran fit long-term? Are we thinking as Chris Taylor/Kike Hernandez/Vidal Brujan weapons? (Thank goodness we can finally retire the anachronistic "next Ben Zobrist" label.) Or are they candidates for starting jobs in center and left field? Or will they be with other teams by time they're submitting arbitration numbers?
Mike: Right now, we're test-driving Nathaniel Lowe Appreciation Society dad caps. We'll talk t-shirts if he cracks 20 homers in a season.
So, here's a thought: are we sure one of these guys doesn't become the long-term third baseman? I know, I know: Josh Jung is a hell of a prospect and has done nothing wrong other than failing to possess shoulder ligaments impervious to tearing. The safe money remains on him being the guy at the hot corner for a long time.
Except … you've seen how many doubles Ezequiel Duran has hit this year. And you, more than anyone in town, have been ahead of the curve on Smith. And at least one of them should be spending the rest of this year playing games in Arlington at the very spot supposedly earmarked for Jung. Perhaps both, provided Smith's injury isn't the season-decimating kind.
Once upon a time, Jarrod Saltalamacchia was the Rangers' future at catcher. Justin Smoak was the first-base masher of the future. Joaquin Arias would claim shortstop. And so on. This organization, like every other, has its share of hitters who seemed like a cinch to lock up a spot, then didn't. Jung hasn't given any indication through his own performance that he'll join them. But if Duran or Smith hit this year, there's a world in which it doesn't matter either way.
Smith is so versatile that I think Texas should do everything in its power to cultivate him into Arlington's Taylor/Hernandez/Brujan no matter how well the bat plays, because those are very valuable pieces to have. But Duran is an infielder by trade. So if the doubles keep coming this summer at the hot corner? I'm not saying. I'm just saying.
Jamey: Jurickson Profar feels excluded.
Mike: [Googles old profile I wrote on Profar's Texas comeback circa 2016/ponders the fleeting nature of time]
Jamey: This is not to compare the two players, but once upon a time, Michael Young was a minor-league middle infielder with no more definition than that. In fact, center field was an occasional consideration. In other words, an everyday player whose development gave Toronto and then Texas options on how to fit his bat into the lineup, not unlike what Duran has been for the Yankees and now the Rangers.
Then, because Texas had Alex Rodriguez in place, Young debuted as a second baseman and established himself there … until A-Rod's departure led to Alfonso Soriano's (hard-headed) arrival, which meant Young was suddenly an everyday shortstop … until Elvis Andrus made him a third baseman … until Adrian Beltr—you get the picture.
If Duran is so good at third base for four months, there's a weighty conversation for the Rangers to have internally. Encourage some winter-ball work in left field? Give Jung the Mark Teixeira treatment and slide him to first base? Make Duran win a utility role in camp and prove he can out-adjust the league?
All of which is much more fun to think about than, say, which Jeff Mathis 2.0 or Todd Frazier v.2023 the Rangers will target to keep bridging gaps. Because those gaps are narrowing.
Get the ItList Newsletter
Be the first to know about Dallas' best events, contests, giveaways, and happenings each month.
Authors
Mike Piellucci is D Magazine's sports editor. He is a former staffer at The Athletic and VICE, and his freelance…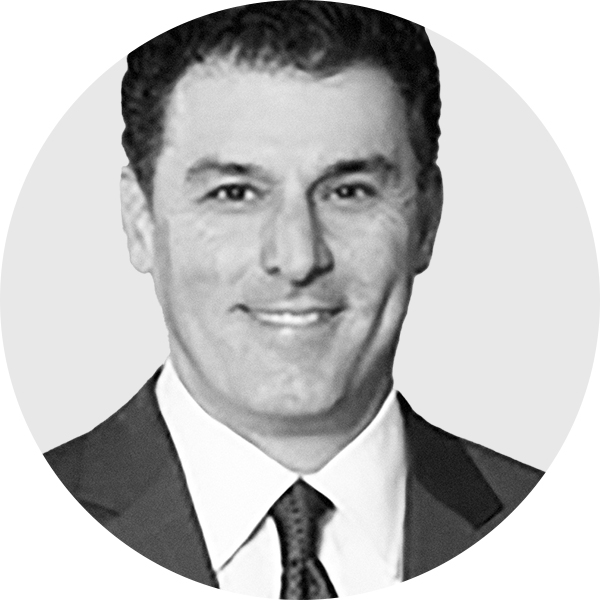 Jamey Newberg covers the Rangers for StrongSide. He has lived in Dallas his entire life, with the exception of a…