As soon as time finally ran out on Dallas' unexpected run to the Western Conference Finals, the Mavericks turned toward the future. "We're going to get better from this, and we're going to learn," Jason Kidd said after the Game 5 loss to Golden State that ended the series. "The great ones have always failed and found a way to improve going forward to win a championship." Added Luka Doncic, "You can see the championship team the Warriors are … we've got to learn how to be that."
I can't help but go back 19 years to when I was in the Mavericks front office amidst the first deep run of the Dirk Nowitzki-era Mavs. Just like this year's, it ended in large part due to Steve Kerr, who clinched the 2003 Western Conference Finals for the San Antonio Spurs with four crucial three-pointers in Game 6. That's when the first set of lessons began. It would take eight more years of changes up and down the organization, but Dirk would eventually get his ring. Now it's Luka Doncic and the current Mavs' turn to grow and progress after a postseason of real consequence.
But what does that learning look like, and what actually changes? How does the sting of defeat after the first deep playoff run sharpen a team to get back there? What went wrong last time, and what reactions to that can be applied to the Luka-era Mavs?
The past provides some answers. For starters, the first lesson learned after a hard-fought run is the earned belief that you belong. The talent level, intensity, and opponents' execution all get ratcheted up each round of the playoffs, especially against well-oiled machines like the '03 Spurs' burgeoning "Big Three" of Tim Duncan, Tony Parker, and Manu Ginobli or today's longer-in-the-tooth Warriors' trio of Steph Curry, Klay Thompson, and Draymond Green. The Mavs didn't come out on top in either of those first trips against dynastic teams, but they have the scars—literally—to prove they have fought the battle. Jason Kidd channels his inner Ted Lasso whenever he talks about believing. It's one thing to say that before you've done anything. It's another to do it when you have proof of concept.
Things will change personnel-wise. Losing to the Spurs in 2003 challenged us to try and put the right pieces around our young superstar to both bring out the best in him and maximize those around him. That's why the roster in '03-'04 looked radically different with the additions of Antawn Jamison and Antoine Walker. The '04-'05 season brought more changes—out went Walker, Jamison, and Steve Nash; in came Jason Terry, Devin Harris, and Erick Dampier. All of those were attempts to get players who fit Don Nelson's system. (This is key: a general manager buys the groceries, but the coach tells him what kind he wants. Don't bring home a brisket if your coach is a vegetarian.) Not all of them worked. For instance, Dirk needed someone to get him the ball, and Nash was brilliant at that. Mark Cuban has since admitted letting Nash go to Phoenix in free agency was a huge mistake.
Which brings us to lesson No. 2: the fit around your superstar is key and should never be taken for granted. Dirk led the team to the Finals in 2006 and won MVP in 2007, but Kidd returning in 2008 to recapture some of Nash's old playmaking wound up elevating both Nowitzki and the rest of the team to that championship level. Today, we know Doncic is already a perennial first-team All-NBA talent. He also has a historically high usage rate. We can argue about whether he needs to play off the ball more—to conserve energy or to give a different look to opposing defenses—but the best version of the Mavs is with Luka with the ball in his hands. No one wants to go back to the days of him sharing the ball with Dennis Smith Jr., which means you have to find a running mate who can handle playing off the ball while needing to make plays out of rhythm when called upon.
It is hard to find "stars" who will be OK with that role. Jalen Brunson is, however, and the importance of having a guy who fits, knows his role, accepts it, and excels at it can't be overlooked. Mark Cuban has made it clear he wants Brunson back; he won't repeat the Nash mistake and willingly let a perfect fit walk out the door. To that end, Cuban has told me that the Mavs' plan this summer is to bring back Brunson, then find the right role players to fit around him and Luka.
From there, it's up to the players experiencing what it takes to win in tough battles against top competition in a seven-game series and growing from that. The reward for making a run to the conference finals is heightened expectations and fulfilling them means coming ready to play when camp opens in late September. The playoffs are both a marathon and a sprint, and they require year-round dedication to make it through four series of increasing intensity. Kidd expects as much. And, as I wrote in January, Dirk spent hours every day in the summers after painful playoff defeats honing and sharpening his game to become the best player he could be to get over the hump. It took years, but without that relentless preparation, he wouldn't have been able to meet the challenge in 2011. That commitment to his body, though, didn't begin until he was 26. Luka is 23, and he knows he didn't come into the past two seasons in the shape he wanted to be in. He admits he is still learning and has publicly acknowledged how key his health is. The biggest addition to his game this offseason will be in this area.
Ultimately, the Mavs' goal for this year was building chemistry and trust so they could make it past the first round and lay the foundation for a future championship team. Check. They went farther than even they thought they could go after the dysfunction of 11 months ago, a rocky start to the season, and the midyear shakeup trade. The magical six-week playoff ride is not guaranteed to repeat itself, but it did leave the right kind of scars: ones that remind the front office, coaches, and players of a star and a team that was rising nearly two decades ago. Reapplying the right lessons just might make the Mavs prepared to climb that mountain again.
Get our weekly recap
Brings new meaning to the phrase Sunday Funday. No spam, ever.
Author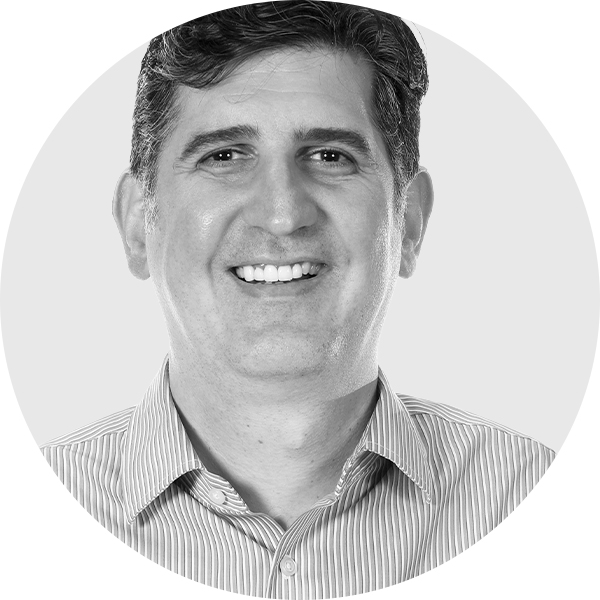 Brian Dameris writes about the Mavericks for StrongSide. He is the former Director of Basketball Development for the Dallas Mavericks…