The Rangers are on pace for a 77-85 record, with a run differential that suggests they've played like an 82-win team. This is no time to print playoff tickets, even with the added wild card, but if the team does end up butting up against an even win-loss record, nobody would characterize that as anything but a successful outcome. You'd be hard-pressed to find a pre-season prediction that had Texas making a 17- to 22-game improvement over last year's 102-loss squad.
Face it: if you'd been told in March the Rangers would make that big a leap in 2022, predicting the over/under on the numbers delivered by Corey Seager and Marcus Semien in the half-a-billion-dollar duo's debut season as Rangers would have been fun.
Alas.
The casual fan who keeps up at most with the stats that fit on the back of baseball cards might be surprised to learn that Seager, whose 15 home runs are ninth-most in the American League, and Semien, who was hitting in the .150s into mid-May and didn't go deep until his 44th game (after hitting more homers than any second baseman in MLB history last year), are now in the same neighborhood in terms of hitting safely. Seager is at .230, after dipping to .218 on June 12. Semien, meanwhile, is up to .231. And it's fair to say neither is producing like a nine-figure free-agent addition.
So if the first 40 percent of the Rangers' schedule qualifies as a pleasant surprise, the fact they've given fans reason to peek furtively at the wild-card standings without their two biggest additions ballin' out is flat-out flabbergasting. But dig under the surface on Seager and Semien, and the story gets a little more layered–and maybe encouraging.
Semien has played 66 games as a Ranger. His first 33 were not good (.162/.224/.215 at the plate). His 33 since (.299/.362/.500) have been much more in line with his 2021 numbers (.265/.334/.538), which netted him a third-place finish in the MVP vote. Add in his souped-up baserunning attack–he's on pace for 30 stolen bases, which would double his career high–and his impact on offense is even greater. His extended slump hit us between the eyes because it came at the start of the season, as opposed to just chipping away at a decent set of Semien-like numbers built up over a few months. As he continues to pull out of that funk, his stats should continue to look more familiar.
Seager's home run output is not necessarily the outlier in what he's doing. No, the unimpressive slash-line numbers might be the ones that are out of line, which is out of step with his career in Los Angeles. He's barreling up batted balls–that is, producing an exit velocity of at least 98 mph–more than 11 percent of the time, which is higher than his career rate. Same goes for his average exit velocity of 91.0 mph. Despite his .230 batting average, the quality of the contact he's making has produced an xBA (expected batting average) of .295, and an xSLG (expected slugging percentage) of .589, significantly higher than his actual .438 clip.
For the first seven years of his career, Seager had a BABIP (batting average on balls in play) of .336. In 2022, it's .228. The league average is .288, and nothing about what Seager is doing suggests he has been a league-average hitter and certainly not a significantly below-average one. The .228 BABIP, especially as hard as Seager is hitting the ball, basically means he has been exceptionally unlucky. That's especially true when Seager is hitting a line drive in 23.1 percent of his at-bats. That's the sort of contact most likely to fall in for a hit, and he's doing it at a rate that's both well above average as well as his highest mark since 2018.
(Semien's BABIP, for what it's worth, is .255. But his barrel rate and exit velocities don't suggest he has been shafted the way Seager has. In fact, Semien's xBA is actually a bit lower than his batting average, while his xSLG of .364 is virtually the same as the .360 slugging percentage he has produced.)
That's the weird thing: the Rangers are where they are in spite of Seager's hard luck and Semien's April. And nobody else is really playing out of his mind outside of Martin Perez (unless you count relievers Brock Burke and Matt Moore, who combined have accounted for about 10 percent of the club's innings on the mound). What if Semien, from this point forward, hits like he did in 2019 and 2021, both seasons in which he earned MVP votes? He's showing he is back to being that guy. Texas doesn't need Seager to hit the way he did as a Dodger at Globe Life Field, but what if he follows this sub-.750 OPS with a second half over .900 like he did for all of 2020 and 2021?
There will be regressions throughout the roster, and there will be improvements. But if Seager and Semien push the needle back toward their own normals for the rest of 2022, maybe that 77-to-82 win projection ticks up a bit. And if nothing else, the young players the Rangers hope will be part of their next postseason roster will get an unexpected, premature taste of pennant race intensity.
Get the ItList Newsletter
Be the first to know about Dallas' best events, contests, giveaways, and happenings each month.
Author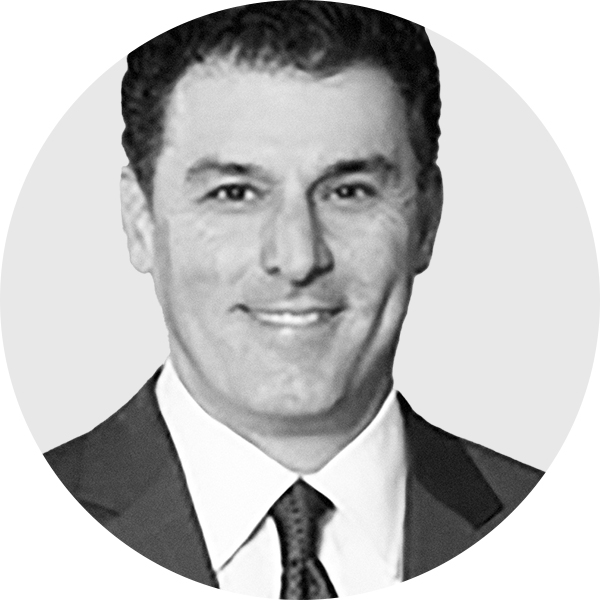 Jamey Newberg covers the Rangers for StrongSide. He has lived in Dallas his entire life, with the exception of a…