The playoffs are complicated. Each series is its own story, and each game is its own chapter encompassing a dozen moments and plot points. But the playoffs can also be simple. Each of those moments, those plot points, falls into one of two buckets: the things we observe and the emotions they inspire within us. That's what we're here to talk about.
What We Saw
One of the things we talked about last game was that as the series starts to look more like hockey and less like the UFC, Calgary would prove to be better at hockey. That's exactly what happened Wednesday. Fewer penalties meant more time in five-on-five, which has been a puck demon of the Stars for many years now. Right now they're scoring .74 goals per 60 at even strength, which is the worst in the playoffs. But that's in line with what we saw in the regular season. They've been outscored 6 to 4 in the third period of this series. That's in line with what we saw in the regular season, too, when they allowed 93 goals in the third period, 20th best in the league.
I expect a lot of overreactions to this game, and they'll be mostly justified. Secondary scorers like Blake Coleman and Andrew Mangiapane breaking through for Calgary only makes the spotlight on Jamie Benn and Tyler Seguin brighter, hotter, and more frustrating. As for the power play? I'm not even sure I can talk about the power play without sounding unprofessional. With six minutes left in the game, Dallas was gifted a pretty soft (in my opinion) tripping call; not only did they squander it like the rest of their power plays, but Calgary even seemed to feed off it. And then there's the empty net situation. The magic number here is nine: during the regular season, Dallas scored four goals with an empty net, which was ninth-worst. They allowed 18 goals with an empty net, which was also ninth-worst.
Here's the problem with any silver linings worth discussing: as great as Jake Oettinger has been—and, boy, has he ever—and as much as Dallas did so well through the first 40 minutes at keeping the game tight, they don't seem to understand that the problem with their style is that this opponent can play it, too. This is something they can't fix. This problem won't go away. None of this makes Dallas' ability to win the next two games impossible. It just means they can't depend on a few lineup changes and a lunch-pail attitude to shift it for them. —David Castillo
What it Felt Like
More often than not, "the natural order of things" is a phrase intended to deliver comfort. Order is generally a good thing, after all; it's society's guardrails. The occasional pinch of chaos is fun, sure, but anything more and things careen off the tracks. We understand order. We know how to function within its confines. We crave it.
Yet in sports, the natural order of things is often a drag. Unpredictability is a fundamental part of the appeal; were this just about seeing a live show put on by the very best performers in their field, we'd be at the theater. And playoff hockey's greatest appeal, its big differentiator, is that, more than any other major American sport, anarchy is hardwired into the enterprise. NHL teams don't just tease postseason upsets. They regularly achieve them.
Heading into Game 5, the Stars were the chaos agent in this series, which is why Wednesday felt like such a comedown. Because everything the Flames did was foreseeable. Sooner or later, the more talented team would win a home game when they outshot their opponent and stymied its power play. And as Oettinger faced a third-period barrage, it was impossible to ignore the sense of foreboding that some would inevitably slip past him. All of it was textbook Stars, and so it's hard to muster up too much surprise at the outcome.
Same goes for Rick Bowness' adjustments, which ran the gamut from inspired (breaking up the top line on the road, which David has only been campaigning for since mid-December) to incomprehensible (the desperation heaving of Michael Raffl and Vlad Namestnikov onto the power play). Of course they didn't turn the tide. This remains a flawed roster coached by a flawed tactician. There is no silver bullet here, not against the team that profiles as Dallas with a glow up.
And so we're left to reckon with a slow erosion of hope, of suspense, of entertainment. If—more likely, when—the Stars lose this series, we can't say we didn't see it coming. We'll just probably wish we hadn't. —Mike Piellucci
Get the ItList Newsletter
Be the first to know about Dallas' best events, contests, giveaways, and happenings each month.
Authors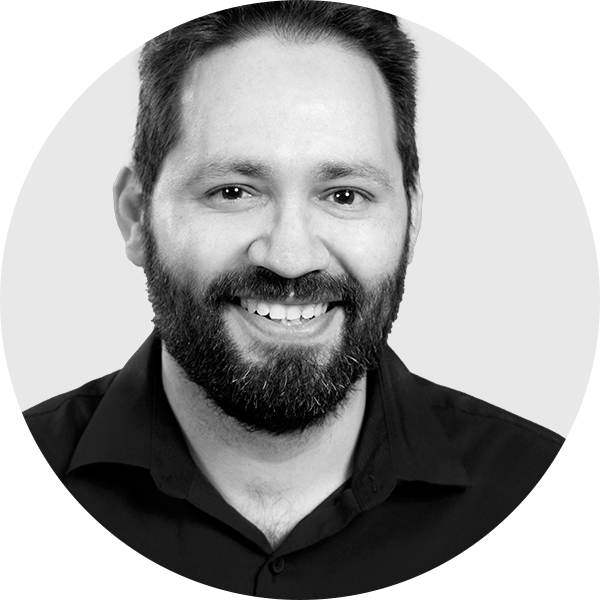 David Castillo covers the Stars for StrongSide. He has written for SB Nation and Wrong Side of the Red Line,…
Mike Piellucci is D Magazine's sports editor. He is a former staffer at The Athletic and VICE, and his freelance…