The playoffs are complicated. Each series is its own story, and each game is its own chapter encompassing a dozen moments and plot points. But the playoffs can also be simple. Each of those moments, those plot points, falls into one of two buckets: the things we observe and the emotions they inspire within us. That's what we're here to talk about.
What We Saw
Until last night, it felt like we were still waiting to see this matchup. An endless string of penalties kept us from seeing Rick Bowness' defense versus Darryl Sutter's offense, leaving us to wonder what might happen if the Flames ever got into a rhythm. We got our answer on Monday, and it was a concerning one for Dallas. With most of Game 4 played at even strength, the Stars' truth was laid bare. They are a poor offensive team that has always leaned on special teams to catch the right breaks. On Monday night, they couldn't take advantage of the ones they had, wasting an otherwise epic goaltending performance that harkened back to Ben Bishop's Game 7 against St. Louis. 
Jake Oettinger has been Dallas' lifeline, saving nine goals (!) above expected thus far. He's not just Dallas' best player in the postseason—he's the NHL's, too. So why are we talking about a loss? Because the offense still stinks, just as it did in December, the year before, and the year before that. The Stars have two power-play goals thus far, which is bad. What's worse is that their power play ranks the lowest of all 16 playoff teams in expected goals per hour. What's even worse than that is that they've scored five goals at even strength. The only team with fewer? Calgary.  
That might otherwise sound reassuring, except that, slowly but surely, the Flames are starting to look like the Flames. Johnny Gaudreau had five shots on net at even strength, more than the entire Roope Hintz line combined. He capped his performance with a brilliant penalty shot that beat Oettinger five-hole for what would eventually be the game-winner. Matthew Tkachuk finally stayed out of the penalty box, while Elias Lindholm continued to quietly sneak through Dallas' defense. Oettinger did his part by outplaying Jacob Markstrom, but the margins for his errors are much thinner as Calgary's top line comes to life.
Obviously, there's no room to panic. The series is tied, Oettinger has arrived, and Dallas will get another home game. Nobody expected the Stars to play a team this good this tough. But it's hard not to look at this series and imagine where it's headed, with raw intensity slowly being replaced by rigid strategy. I don't think Dallas can win that series, but they've defied the odds before. Problem is, they have to defy them together, and right now, we're still waiting for more participants besides Oettinger and Joe Pavelski.—David Castillo
What It Felt Like
One man besieged by an army: scrapping and clawing and straining to defend his turf. Until eventually, finally, he succumbed.
If that sounds dramatic, blame Jake Oettinger, whose performance demands nothing less. Fifty saves—a Stars playoff record in regulation—are an anomaly, an event, a milestone that should never happen. Prolific as the Flames can be, the Stars shouldn't abet them by being so toothless in the offensive zone, by finally allowing Calgary to snap their shackles defensively. Nor should they hang their goalie out to dry by wriggling their way into a 5-on-3 deficit, greasing the wheels for the inevitable go-ahead goal.
But they did, and the comeuppance was bigger than a dropped game in a first-round playoff series. A would-be all-timer of a Dallas playoff performance was reduced to a footnote, a casualty of Oettinger's supporting cast.
If the Stars win, his sprawling, one-handed, near-post snag in the first period perhaps goes down as "The Save." The short-handed goal, part of a four-minute Calgary stampede on Dallas' net, becomes his noble stand, a symbol of how greatness can also bear imperfections. His co-stars' exploits would get elevated with him. Perhaps Tyler Seguin, Jason Robertson, and Miro Heiskanen's three-minute marathon on the ice gets remembered as "The Shift."
But Dallas lost, and so it will take some serious persistence of memory for any of this to live on. This is part of the cruelty of sports—not just the wins and losses but how they contextualize the achievements of the athletes participating in them. The outcome and the eventually bloated score line make this just another game in an opening-round series, one that isn't terribly important in the scope of 16 teams competing in a weeks-long gauntlet for the Stanley Cup.
Jake Oettinger felt doomed as we watched him slide and squirm in the crease, repelling shot after shot after so many damn shots. At least one, probably more, had to get in, and the goals that decided this game—at a two-man disadvantage and on a penalty shot—made him the toughest-luck loser.
Now, in the aftermath, Oettinger is doomed in a different way: for some to associate his greatest game (for now) with failure and for others, someday, not to associate it with much at all.
Maybe I'm wrong. I hope I am. The best dramas deserve more than to be forgotten.—Mike Piellucci
Get our weekly recap
Brings new meaning to the phrase Sunday Funday. No spam, ever.
Authors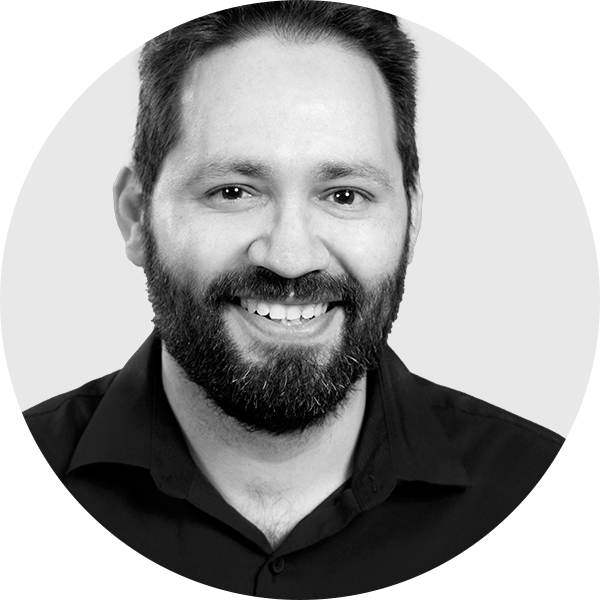 David Castillo covers the Stars for StrongSide. He has written for SB Nation and Wrong Side of the Red Line,…
Mike Piellucci is D Magazine's sports editor. He is a former staffer at The Athletic and VICE, and his freelance…