The playoffs are complicated. Each series is its own story, and each game is its own chapter encompassing a dozen moments and plot points. But the playoffs can also be simple. Each of those moments, those plot points, falls into one of two buckets: the things we observe and the emotions they inspire within us. That's what we're here to talk about.
What We Saw
The most interesting development of this series is something that also happened the last time these teams met in the playoffs, two years ago: Dallas didn't try to match Calgary's physicality. Instead, they focused on attacking. Many fans packaged that series as "the Stars playing away from their style," which is mostly false. Instead, Calgary was handicapped by Dave Rittich in net—he's currently rocking a dreadful .886 save percentage—and that went a long way toward Dallas scoring more goals. Still, it's broadly true that the Stars seemed to "go for it" in the 2020 series. And their performance Saturday in the American Airlines Center felt awfully similar.  
If there's something beyond Dallas' play that's working in their favor, it's the bizarre rhythm of these games. With 45 penalties called, the Stars have left the inconsistency to the officials, who let Trevor Lewis' tying goal stand after Dallas challenged the play for goalie interference. (Here's the thing about that: the benefit of the doubt always goes to the goalie inside the crease, while the benefit of the doubt goes to the skater outside of it. Fair or not, it really is that simple.)           
The Stars were good in the second period, where Pavelski struck for the second time in the series. Then they followed it up with a fantastic third. Pavelski's second goal of the game in the final stanza happened on the power play—an unlikely rebound combined with an unforced error from Calgary's defense. That shouldn't be enough to quiet criticism of the Stars' anemic power play, but if scoring goals is its sign of life, at least we can say it woke up at a critical time. 
So far, this series is going down how we predicted it would if Dallas won. That's not to say "I told you so" because, no, I didn't think Dallas would win. But the roadmap is there. Jake Oettinger is outplaying Jacob Markstrom. Miro Heiskanen has been the best defenseman in the series with zero goals allowed with him on the ice. Neither top line has reached its regular season peak, but Dallas' has been neck and neck with Calgary's, which is a win. The Stars still have a long road ahead, but this strategy is sustainable. Maybe now the hope is that a rhythm never develops, because these choppy, penalty-filled games are suiting Dallas just fine. —David Castillo
What It Felt Like
These three games have been many things, none more than weird. It is decidedly weird to see a full period's worth of 4-on-4 hockey, and the same goes for John Klingberg, the silky Swede, transforming into something of an accidental pugilist. The Flames' power play, driven by some of hockey's most lethal weapons, going belly up after the first six minutes of the series? Dallas raising hell in the offensive zone with the lead instead of bunkering down? Radek Faksa coming within spitting distance of multiple first-period goals Saturday? Weird, weird, weird.
Which made Joe Pavelski's two uber-Pavelski goals feel like ballast, for reasons that transcend the scoresheet. The 37-year-old is hockey comfort food, meatloaf in the oven. He will charge the net and make a nuisance of himself in traffic while somehow, some way, always maintaining panoptic surveillance of the puck. That's how he redirected a shot from beyond the faceoff circle for the deciding goal of Game 2. It's how he leveled the score at two goals apiece in Game 3, by parking himself in front of Jacob Markstrom and jabbing in a rebounded Miro Heiskanen slap shot right past the Flames' netminder. And it's how Dallas won this game, when he swooped in to bang home another rebounded save on the power play.
His is a subtle genius, the kind that stuffs highlight compilations with snippets far more than sequences. It is timing and positioning and lightning-quick reactions, which Pavelski famously hones with hours of tipped-puck drills in front of the net. It's why he's scored more playoff goals than any American in NHL history, and the more he piles on, the easier it becomes to daydream about him doing this well into his 50s, dawdling in front of goal before checking the mail for his AARP card.
The whole bit is almost soothing in a series this chaotic. It makes sense. And if Dallas does pull off the upset, it will be the best kind of irony for the Stars: their most mundane, consistent goal-scorer fueling a most unpredictable outcome. Playoff hockey never grows old. Who's to say Joe Pavelski will, either? —Mike Piellucci
Get our weekly recap
Brings new meaning to the phrase Sunday Funday. No spam, ever.
Authors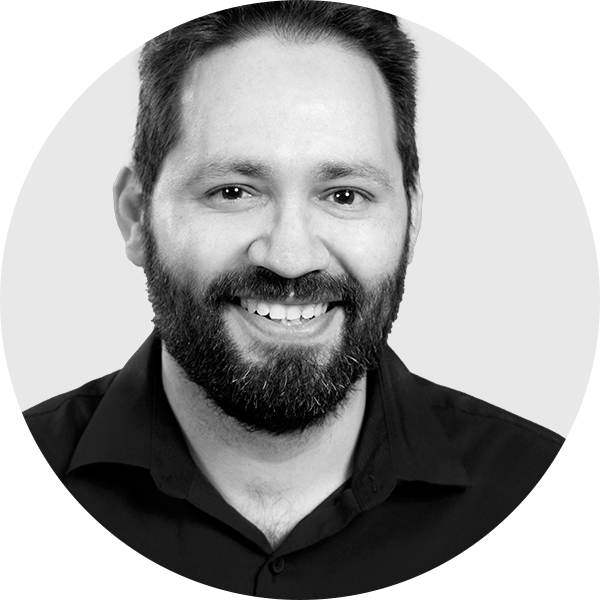 David Castillo covers the Stars for StrongSide. He has written for SB Nation and Wrong Side of the Red Line,…
Mike Piellucci is D Magazine's sports editor. He is a former staffer at The Athletic and VICE, and his freelance…