The playoffs are complicated. Each series is its own story, and each game is its own chapter encompassing a dozen moments and plot points. But the playoffs can also be simple. Each of those moments, those plot points, falls into one of two buckets: the things we observe and the emotions they inspire within us. That's what we're here to talk about.
What We Saw
In Game 1, you could squint a bit and see how Dallas could make this series more competitive. After all, the Stars were one goal within tying the game after keeping Calgary goalless for 55 minutes of a 60-minute game. Thursday night, they did more or less the same thing in reverse. Although this was the Jake Oettinger show, the 2-0 win felt a lot like Dallas' win over Tampa Bay in the regular season: an actual team victory, which has been hard to come by this season.
The opening frame was another weird mixture of hockey and WrestleMania, as John Klingberg and Matthew Tkachuk started their own personal fracas. Calgary would even boo Klingberg every time he touched the puck. We can table a discussion about the "peskiness" missing from Dallas' regular-season game for later, but for now, Klingberg was a big part of setting the tone. He's always been intense in the playoffs, and that trend has continued. Dallas generated more even-strength shots on net in one period than they had in periods one and three from the first game. They even seemed to match Calgary's brawling style. Teams scoring first in the playoffs thus far are 13-1, so the table was already set after Joe Pavelski's deflection (what else?) beat Jacob Markstrom. After that, it was just a matter of keeping the pace—or lack thereof.    
While the common theme so far has been the steady, borderline criminal (for Calgary) play of Oettinger, there was a lot to like. You don't like to see the Stars' allow so many shots while leading, but they didn't give up quality shots in the second period when the game opened up for a brief stretch. Instead, they seemed to play comfortably within Calgary's intermittent pressure. Again, we told you: Calgary is the perfect team, but perfection can be frustrated, and the Flames looked frustrated. 
It's a great win. Now comes the real challenge: consistency. Will this great game on the road be followed up by a similar effort at home? It's rare to get what feels like the scope of the matchup so early, but so far it's Oettinger versus Markstrom and whatever mystery player can score for Dallas or Calgary. It won't be like this all series, but it'll definitely be like this for most of the series—and it might go on longer than expected. —David Castillo
What It Felt Like
A gang of pests banding together to annoy Calgary into submission. Which is to say: the platonic ideal of how Dallas should play this series.
The Stars are not bigger than Calgary, nor are they faster. More skilled? There's some good barroom banter to be had about the top lines, but such debate fizzles by the time you get down to the respective bottom sixes.
Yet we are only one playoff appearance removed from watching the team in green sweaters hulk up when the stakes are at their highest. The 2019-2020 Dallas Stars weren't supposed to defeat Calgary down 2-1, yet did. Weren't supposed to knock off the West's top two seeds—and dispatched them in succession. Weren't supposed to hoist the Stanley Cup, but came within a pair of wins of doing that, too. The ensuing two years have put plenty of distance between that magical run, both chronological and emotional. The further removed the Stars got from it, the easier it is to dismiss the whole thing as an anomaly.
But two games into their first postseason series since, it was hard not to wonder if maybe—just maybe—that resolve might take the team further in the playoffs than we had a right to expect. Because for 60 minutes, the Stars needled Calgary. Prodded. Badgered. They pounced on pucks and heaved themselves into the forecheck. They clamped down on open spaces, shrunk shooting windows down to cracks. They were outshot but rarely in ways that troubled Oettinger, who is composed beyond his years. They took punishment but never abandoned their game plan.
It was almost alien to watch this group, regularly content to batten down the hatches whenever they seize a lead, maraud into the opposing zone time and again as the pressure ratcheted up. Spiritually speaking, it felt like a reunion with the team that captured North Texas' heart at the height of pandemic isolation.
Perhaps this is short-lived. This was an exhausting way to win, with narrow margins that are tough to replicate over a seven-game series. Calgary's offense might not stay down long and Dallas' can't. But the Stars are not far removed from playing four series of steely-eyed hockey when the world counted them out, just as the Flames' postseason ghosts continue to loom over their shoulders. There's much more work to be done. Dallas doesn't seem the least bit shy about doing it. —Mike Piellucci
Get the ItList Newsletter
Be the first to know about Dallas' best events, contests, giveaways, and happenings each month.
Authors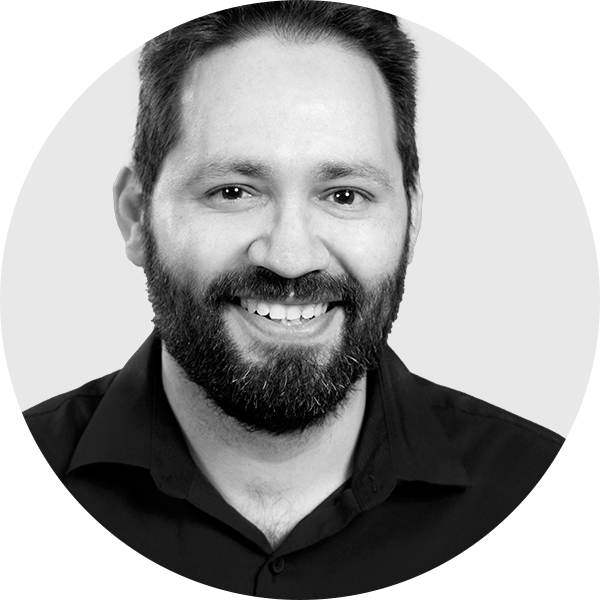 David Castillo covers the Stars for StrongSide. He has written for SB Nation and Wrong Side of the Red Line,…
Mike Piellucci is D Magazine's sports editor. He is a former staffer at The Athletic and VICE, and his freelance…