The playoffs are complicated. Each series is its own story, and each game is its own chapter encompassing a dozen moments and plot points. But the playoffs can also be simple. Each of those moments, those plot points, falls into one of two buckets: the things we observe and the emotions they inspire within us. That's what we're here to talk about.
What We Saw
If Dallas' Game 2 loss wasn't already agonizing enough, their Game 3 loss plunged the knife deeper and twisted it. The Mavericks are outmatched, plain and simple. They have a mismatched roster, too, dependent on players who are inconsistent on one side of the floor or the other and have papered over it by competing hard defensively and making open shots. But in this round, their shortcomings have been laid bare. Against Golden State's defense, they have one path to winning: knock down open threes. 
When they don't, they have to chase Golden State all over the floor, and a team that is already fighting an uphill battle on the glass is simply too gassed to compete in that area. Dallas has been outrebounded by their opponent in all but one game in this postseason (the Game 7 destruction of Phoenix). This is not due to a lack of effort. The reality is that Dallas' best chance to win is playing small and playing shooters. Sometimes, they have to play three guards. Against Utah, a team with its own roster limitations, that can work. It can work against Phoenix, too, a team with an aging and injured lead guard, challenged by its own roster issues. Against the Warriors, it will not. Every decision Jason Kidd makes has equal pros and cons, with the pros only gaining an edge when the shots fall. 
This is why I go back to Game 2 (I'm sorry), when they went 21/45 from three and went to the line 29 times. Imagine an alternate universe where they won that game and were competitive in this game despite shooting sub-30 percent from deep. You would be telling yourself, "Keep at it. The shots will fall. They can even this up Tuesday night." Instead, the series is functionally over.
Tactically, this game was not demonstrably different from the first two. Golden State went to the matchup zone and box-and-one a bit more, but as Jason Kidd said in his TV hit between the third and fourth quarters, that only gave Luka Doncic more lanes to find open shooters. Reggie Bullock, Dorian Finney-Smith, and Maxi Kleber responded by going a combined 2-17 from deep. All three are exhausted from playing too many minutes, Bullock and Finney-Smith especially.
Given its current roster, Dallas has no choice but to play a high-variance game. You have to capitalize when it's your night. When you don't, the games when it's someone else's night hurt that much more. —Jake Kemp
What It Felt Like
Before this series began, I made only one prediction of real substance: the Dallas Mavericks would get bounced from these playoffs precisely when they're meant to.
This is no given among NBA teams. The same could not be said of their first-round opponent, the Utah Jazz, whose spine never matched their skill. Nor could it be said of the Phoenix Suns, partial architects of their own demise. One or both of those teams could have done more, depending on the matchup. Phoenix maybe should have, even with the matchup they got. But neither of them did because their intangibles couldn't match their raw talent.
This has never been the 2021-22 Mavericks' problem. We know by now they are fighters to the end, scrappers to their final postseason final breath. And, for all intents and purposes, they just took it.
There's at least one game to go until this formally ends, but the great thrill ride of the last month careened to a halt in anticlimactic fashion. There was no last blaze of glory, no Luka-Steph duel down to the wire. The Mavericks just missed a lot of shots and lost a lot of rebounds and looked very, very tired.
All of which was foreseeable, to a point. This run had so few fail safes, both in the Mavericks' style and personnel. There was no sustained Plan B once the threes stopped falling, just as there were no dependable fresh bodies to turn to beyond the sevenish who were gradually running out of steam. So when the chips were down Sunday, Dallas doubled down. They kept plugging away from deep, and Jason Kidd lopped the final fat off what already was a too-thin roster by playing Dwight Powell and Frank Ntilikina a combined 12 minutes. There was nothing else to do really.
Which is fine. This recent funnel of playoff emotion has made it easy to forget that this roster is the start of something more than the culmination of it. These Mavericks aren't built to win a championship just yet, a fact that got driven home once and for all with Andrew Wiggins' guillotine dunk. Soon, they'll be going home for the summer, because that's what's meant to happen. They're already far closer than anyone could have predicted, which is its own victory. So is this: this group has wrung every bit out of what it has. Those are wins that transcend the final loss that's coming soon. —Mike Piellucci
Get the ItList Newsletter
Be the first to know about Dallas' best events, contests, giveaways, and happenings each month.
Authors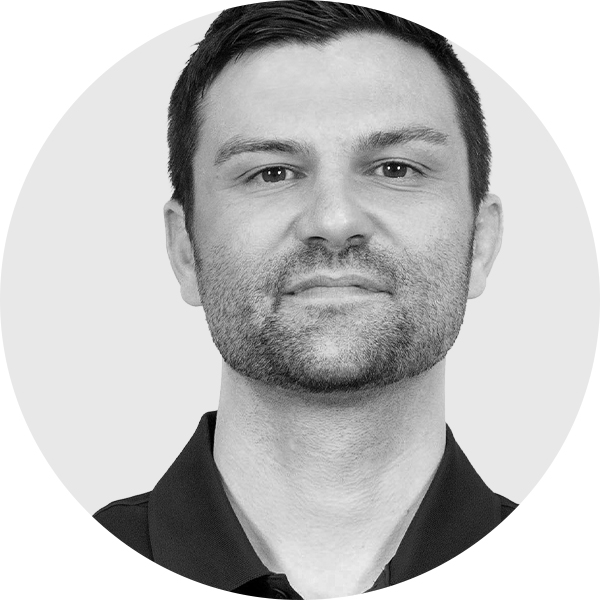 Jake Kemp covers the Cowboys and Mavericks for StrongSide. He is a lifelong Dallas sports fan who currently works for…
Mike Piellucci is D Magazine's sports editor. He is a former staffer at The Athletic and VICE, and his freelance…