The playoffs are complicated. Each series is its own story, and each game is its own chapter encompassing a dozen moments and plot points. But the playoffs can also be simple. Each of those moments, those plot points, falls into one of two buckets: the things we observe and the emotions they inspire within us. That's what we're here to talk about.
What We Saw
For all of the plaudits that have deservedly been thrown Jason Kidd's way throughout this postseason, Steve Kerr ate his lunch in the second half of this game. As long as Steph Curry and Klay Thompson are around, no lead is safe against the Warriors. We know that. Not the 19-point lead with 2:21 left in the first half, nor the 14-point lead at the break. Fine. The Mavericks struggled offensively to start the second half, but with six minutes left in the frame, it seemed they were given the reprieve they desperately needed.
With the lead down to 11, Draymond Green picked up his fifth foul, which also put Dallas in the bonus for the rest of the period. Kevon Looney, a difference-maker on both ends in Game 1, came in for Green. Yet for some reason, Dallas opted to attack the mobile Looney rather than relentlessly hunting Steph Curry the way Golden State did Luka Doncic. The result? After Green left the game, Dallas scored all of six points and attempted no free throws for the remainder of the quarter. Curry was on the floor the entire time. 
The Warriors are good for at least one meteoric offensive onslaught per game. There is not much that can be done about that other than simply hanging on. Perhaps Dallas could have weathered this one had they just seized the opportunity to extend its lead, or at a minimum, maintain it. Instead, the Mavericks went to the fourth clinging to a mere two-point advantage.
Once the game got within a possession, the Warriors smelled blood. This is what that team does. When they go on a run, it is blinding, exhausting, bad body language-inducing. And while a ton of criticism will be levied against Dallas' defense for giving up 43 points in the fourth, I will place more blame on the way the offense wilted in the third.
Which is a shame because Dallas came out of the gate doing exactly what I had hoped they would: basically the same thing they did in Game 1. Kerr continued to throw every known defense at Doncic, and Luka probed and penetrated and (again) found open shooters. This time, the shots fell. Along the way, they limited the Dubs to 30 attempts from three. 
They trusted their game plan … until they didn't. They grew passive, and it cost them the game. And, if we're being honest, likely the series, too. —Jake Kemp
What It Felt Like
It's hard not to feel like this was the beginning of the end, the clock inching to 11:58 p.m. on the Mavericks' Cinderella run.
We've said this before, of course. Two weeks ago, Dallas began digging its own grave against Phoenix, only to climb out of that hole in extraordinary fashion. The Mavericks have rallied before, which means, for now, there is precedent to cling to that maybe, possibly, they can claw their way back again.
Yet it's hard enough to win four games out of five against any opponent. It is exponentially more so to do it for a second consecutive series, this time against a team as resilient as the Suns were self-destructive. Because Golden State has been where Phoenix wanted to go three times over. They have triumphed over far better teams than these Mavericks, with far worse odds, and remade themselves several times over along the way.
Until further notice, then, this game is incontrovertible proof that this roster's best just is not good enough. How could it be when Dallas ripped off 15 first-half threes, when Luka Doncic and Jalen Brunson combined for 73 points, when Draymond Green was a nonfactor due to foul trouble—and Golden State shrugged off a 19-point deficit to win by nine?
The gap was evident in the starting lineups, with Kevon Looney rumbling for his first 20-point game since his freshman year of college. It trickled down to the depths of the bench, too: compare Golden State excavating 2021 lottery pick Moses Moody for a spark to Josh Green and Frank Ntilikina bleeding momentum whenever Dallas tried to buy Dorian Finney-Smith and Reggie Bullock some breathers. The Warriors just have too many answers, both strategically and emotionally, for the Mavericks to keep pace.
So, now what? The interior defense won't be this bad again, presumably, although is it so far fetched to believe the miscues from players like Maxi Kleber and Finney-Smith weren't aberrations so much as aftershocks of the fatigue that comes from a thin roster playing too many minutes? How couldn't some of these Mavericks wear down after playing so many games with the dial turned to 11 defensively?
Still, even if they're fresh for Sunday, the walls are closing in. The tactical gambits are fewer and further between. And the stakes are higher than they've ever been. The Mavericks can't win the series in Game 3. But they can't save their season without it, either. —Mike Piellucci
Get our weekly recap
Brings new meaning to the phrase Sunday Funday. No spam, ever.
Authors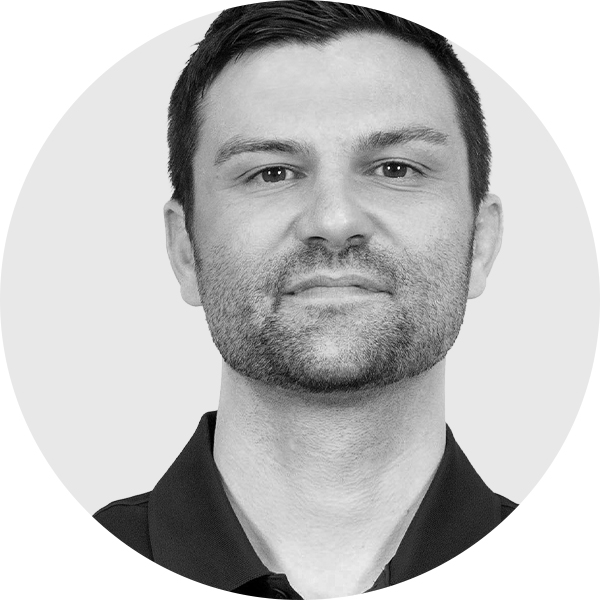 Jake Kemp covers the Cowboys and Mavericks for StrongSide. He is a lifelong Dallas sports fan who currently works for…
Mike Piellucci is D Magazine's sports editor. He is a former staffer at The Athletic and VICE, and his freelance…