The playoffs are complicated. Each series is its own story, and each game is its own chapter encompassing a dozen moments and plot points. But the playoffs can also be simple. Each of those moments, those plot points, falls into one of two buckets: the things we observe and the emotions they inspire within us. That's what we're here to talk about.
What We Saw
Jae Crowder, a 10-year veteran who has played in the last two NBA Finals, has seen it all. When asked about what adjustments the Suns could make after a disappointing Game 4 in Dallas, he was pretty blunt about what really matters—less about schemes than effort and execution. He's right. And after winning the execution battle in the American Airlines Center, the Mavericks got outworked in the desert.
In my first recap in this series, I wrote that Dallas' players need to outperform expectations to steal a win. Well, nobody stood out for the Mavericks last night, and so the Suns made "execution" take on new meaning. After being burned by three-point shooting in Games 3 and 4—Dallas' role players made 28 three-pointers at a 48 percent clip—Monty Williams made sure his Suns stayed attached to the shooters on the perimeter. The Suns sucked the Mavericks into a stagnant, one-on-one fistfight that was doomed to fail. Luka Doncic and Jalen Brunson combined for 49 points but tallied only four assists, a stark contrast to the 29 assists from the prior two games. With the corner three cut off (Dallas didn't make a single one Tuesday), the rest of the team scored a mere 27 points and turned the ball over eight times before the garbage-time substitutions.
Can we find any positives after such a clunker? There are some, starting with the defense that held the Suns to 46 points in the first half. Chris Paul's struggles continued against the Mavericks' pressure; the 37-year-old had another down game with 7 points and 4 turnovers. Doncic's three-point shooting fell off a cliff after the opening two games in Phoenix. As bad as they look at the moment, Doncic needs to make his step-back threes with the way the Suns defend him now, and I think he has one big night left in him (Doncic averaged 42 points in his previous two playoff elimination games). And Brunson looks more comfortable attacking with each game.
The last and the most obvious positive is that the series is still not over. After the Mavs were down 2-0, we all knew that they would need to defy the odds to beat the Suns in four of the remaining five games. Now they need to beat the Suns two in a row, which seems highly unlikely based on what we saw last night but is also something they've done during the last week. This group showed us many times this season that they respond well to disappointing performances, so we can expect them to put up a hell of a fight on Thursday. –Iztok Franko
What It Felt Like
The question was always when. Not if the Phoenix Suns would emerge from their malaise in Games 3 and 4, but the particulars of how they inevitably would. Too much had gone weirdly wrong—the turnovers and the fouls and that one scalding half of Mavericks three-point shooting, to say nothing of Paul's abrupt disappearance—for Dallas to rest assured that the NBA's best team would continue to play so flummoxed. What happens when it didn't?
Game 5 was demoralizing less for the outcome than what it revealed about the previous four days. Whatever momentum the Mavericks gathered in Dallas, whatever progress they made, felt like an illusion. The sting wasn't just Devin Booker, the game's premier first-quarter scorer, once again on the attack in the opening period, or Mikal Bridges back to snapping off corner threes plus making plays on the bounce, or Deandre Ayton remembering he could menace Dallas both on the boards and in the midrange. It was all those things returning in concert right as the Suns got back to suffocating Doncic's passing outlets and daring him to beat them on his own.
Tuesday was Groundhog Day, a 48-minute reenactment of the first two games in this series, which underscored every way these Mavericks aren't good enough just yet. It was also an exhibition of how unbothered the Suns could be after losses rooted in their own bad play. The bully played rope-a-dope, absorbing the Mavericks' opening-half punches and lulling them into complacency. Then it dropped them to the mat, needing only six minutes of the third quarter to deliver a swift, brutal truth: this series is likely over (the winning team in Game 5 of a 2-2 series advances 82 percent of the time, a fact TNT was happy to mention repeatedly in its broadcast).
That should be no disappointment for the Mavericks, a team only just coming into its own. As our Jake Kemp wrote yesterday, this is their first real foray into whatever comes next. It's how they realized that it smarts. Victories can disguise shortcomings, but defeats dependably lay them bare. The Mavericks aren't as close as they, or anyone, could be forgiven for believing they were after Game 4. Either they somehow, some way find a strategy to close that gap in the next two games, or they're on a beach next week confronting how far they still have to go. —Mike Piellucci
Get our weekly recap
Brings new meaning to the phrase Sunday Funday. No spam, ever.
Authors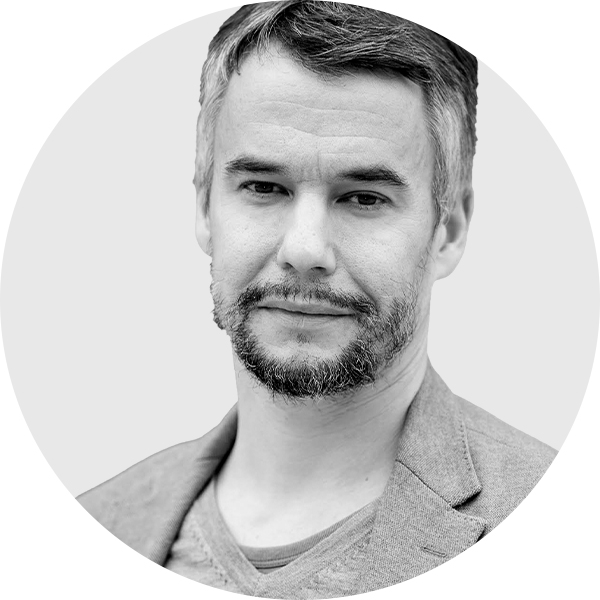 Iztok Franko covers the Mavericks for StrongSide. He is an analyst that uncovers stories hidden in NBA data and basketball…
Mike Piellucci is D Magazine's sports editor. He is a former staffer at The Athletic and VICE, and his freelance…