The playoffs are complicated. Each series is its own story, and each game is its own chapter encompassing a dozen moments and plot points. But the playoffs can also be simple. Each of those moments, those plot points, falls into one of two buckets: the things we observe and the emotions they inspire within us. That's what we're here to talk about.
What We Saw
In Game 3, the Dallas Mavericks stood up to the bully. In Game 4, they became one.
An obnoxious one, if we're being honest. But after being outclassed and "out-talented" in the first two games, junking up the home games and turning them into a dog fight was probably the only way the Mavericks could keep this series alive in Dallas. The Phoenix Suns are a precise, well-oiled machine that will shred you apart in a predictable environment. On Sunday afternoon, the Suns were far from predictable. They were stuck in the mud.
The American Airlines Center was a jungle, where every play was an emotional roller coaster. The first half was an odd mix of fouls, turnovers, technicals, and a flurry of three-pointer makes in between, with Dallas connecting on 14 of 24 from behind the arc. Chris Paul, probably the smartest player in the NBA, got sucked into the game of tricks. For the first time in his 17-year career, the veteran finished the first half with four fouls. Three of those came against Luka Doncic, who drew three more on Mikal Bridges. 
The shooting cooled off in the second half, but the tension didn't. Paul quickly got called for his fifth foul after the break, then picked up his sixth early in the fourth quarter. The Suns were rattled, but for most of the third quarter, Dallas was, too. They played too slow, Doncic shot too many stepbacks (he was one of 10 from three), and Jalen Brunson tried too much iso-ball. The only guy who kept his cool was Dorian Finney-Smith, who hit big shot after big shot on his way to 24 points on 61 percent shooting.
In the end, Paul's absence left too big of a load for Devin Booker to shoulder. After scoring 29 in the first three quarters, the Kentucky product shot only two of six in the fourth, just in time for Finney-Smith, Doncic, and Brunson to get their collective act together and seal off the win with timely plays down the stretch.
So, what to make of all this? Is it all "junk" and noise, or is there something sustainable? For starters, the Mavericks somehow made this a series. After looking helpless on defense in Phoenix, they managed to hold the Suns to an average of 97 points per game in the two AAC games. The Suns, one of the smartest teams in the NBA, turned the ball over at an uncharacteristically high rate for the third game in a row. 
If the Mavericks can keep this series a chaotic jungle fight, they stand a chance of winning it. The problem is, they'll have to win at least one in Phoenix to pull it off, and guerrilla warfare is hard to pull off in the desert. —Iztok Franko
What It Felt Like
Last month, as the NBA playoffs got underway, a particular strain of conversation began to percolate among Mavs fans.
Remember 2011? it went. One superstar, a bunch of savvy defensive players, good vibes, Jason Kidd … sound familiar?
That's reductive, of course, but the playoffs are the season of hope, so there's no blaming anyone who runs with it, particularly with this franchise on the upswing. So it was only natural that, once Dallas dispatched the Utah Jazz in the first round, that line of conversation crept forward with them to the next round against Phoenix.
Notice that none of ESPN's NBA experts picked Dallas to upset Phoenix? Remember the last time that happened to the Mavs in a second-round series?
Which didn't make it terribly surprising to see three particular words floating in the digital ether once the Mavericks spent the first half of Game 4 napalming Phoenix from beyond the arc: Mother's Day Massacre.
This game was not that game. Yes, the Mavericks earned a crucial victory 11 years ago, just as they did Sunday. But parallels are not echoes. Dallas won the former running away, a 36-point rout that metaphorically ended the last Laker golden era and literally ended Phil Jackson's coaching career. It was dominant, emphatic—a declaration of intent by a genuine title contender, even if the world hadn't recognized Dallas as one yet.
On Sunday, the Mavericks merely hung on. The three-pointers felt more like a charade than a statement, a run of good fortune that ultimately couldn't—and didn't—continue. Once they evaporated, it was on the Mavs to adapt. And to their credit, they did, but there are game-altering maneuvers and series-altering ones. The road will tell us which bucket these last three days fall into, but for the second consecutive game, it's hard not to dwell on the anomalies that broke in Dallas' direction. Among them: another bizarre Paul performance, a whistle as friendly to Dallas as Friday's was harsh, and the preposterous three-point shooting they built their lead with. Eleven years ago, we watched the best pro basketball team Dallas has ever known create an indelible moment. Today, we saw a group that maybe, someday, could rival them. Perhaps that day arrives in a month's time. Maybe it's years away, or it never arrives at all. All we know is history is no guidepost for what comes next—both for this team and in this series. —Mike Piellucci
Get our weekly recap
Brings new meaning to the phrase Sunday Funday. No spam, ever.
Authors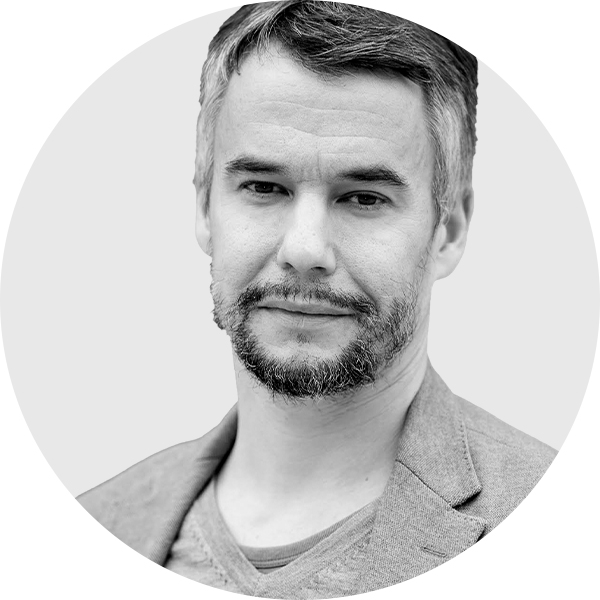 Iztok Franko covers the Mavericks for StrongSide. He is an analyst that uncovers stories hidden in NBA data and basketball…
Mike Piellucci is D Magazine's sports editor. He is a former staffer at The Athletic and VICE, and his freelance…