The playoffs are complicated. Each series is its own story, and each game is its own chapter encompassing a dozen moments and plot points. But the playoffs can also be simple. Each of those moments, those plot points, falls into one of two buckets: the things we observe and the emotions they inspire within us. That's what we're here to talk about.
What We Saw
On their third try in this series, the Mavericks finally started a game ready to take down the Phoenix Suns. All X&Os aside, any NBA coach would tell you playing with force is what matters most, and the Mavericks definitely had more of that in this game. They got to most 50-50 balls, they won the second-chance-points battle, and they outscored the Suns by 18 points in the paint. Instead of searching for screens and getting harassed by Mikal Bridges on the perimeter, Doncic got his hands dirty and dealt out the punishment down low. Even as he struggled with his outside shot, he kept playing with force, finishing with a game-high +20 in 34 minutes of action.
But he wasn't the only one who found redemption. After being outmatched in both games in Phoenix, Jason Kidd and his coaching staff made the right adjustments to prevent the Mavericks from drowning. The biggest one was to get Jalen Brunson going early. The free-agent-to-be started the game with the ball in his hands and immediately found a rhythm, scoring 10 points in the first quarter and finding his way into the paint throughout the game. (He scored 18 of his 28 points in the lane.)
Getting his second-best scorer back on track was huge, but Kidd made other tweaks that could matter going forward. Dwight Powell played only 10 minutes, which meant more of Maxi Kleber, who served as the Mavs' defensive backbone. But he delivered on offense, too, making plays off the bounce and attacking the Suns' closeouts, unexpected boosts that opened up the driving lanes for Doncic and Brunson. Frank Ntilikina made his first appearance in the series and made an impact, too, using the minutes that had been going to Josh Green and Davis Bertans. Strategically, Kidd and Co. found counters to the way the Suns defended their stack pick-and-roll action, while Doncic's gravity on the block gave key variety to what has been a predictable Dallas offense. 
It helped that Phoenix finally missed some shots. After making an otherworldly 65 percent of their long twos in this series, the Suns made just 10 of their 31 mid-rangers in this game. Regressing to the mean had to happen at some point, but Paul and Booker turning the ball over 12 times was the sort of break that won't happen again anytime soon. The Mavericks' task on Sunday will be to maintain that momentum, no matter how few or many favors the Suns do them along the way. —Iztok Franko
What It Felt Like
An uppercut to the schoolyard bully's jaw, precisely the sort of teeth-rattling response these Mavericks needed.
Any sort of win would have done the job, of course; teams desperate to escape 0-2 series deficits aren't picky about how they do it. Yet fresh off a psychic curb stomping in Game 2, it mattered that Dallas not only won but did so in irreverent fashion. They strutted around the American Airlines Center court wholly indifferent to any Phoenix Suns aura, with Doncic taunting Paul for flopping and Reggie Bullock trading barbs with Booker during a second-half timeout.
The vaunted Phoenix defense? The Mavericks paid it no mind, pouring into the lane and asserting themselves at the rim to drop 50 points in the paint. No one committed to the strategy better than Doncic, who mostly shelved the step-back three in favor of every deke, dive, feint, and fake in his arsenal. The Mavericks simply weren't going to settle: not for bad looks, not for Paul mid-rangers, and damn sure not for fouls they disagreed with, of which there were many and to which they—Doncic especially—protested loudly. And, ultimately, not for anything less than a win.
But while the victory was well-deserved, it never stopped feeling rickety. Even at their offensive nadir, as they shot their worst percentage and scored their fewest points of these playoffs, the Suns kept coming, kept wedging their foot in the doorframe whenever this teetered toward blowout. That didn't change the outcome, but it was enough to make you wonder what happens when Paul doesn't slog through one of the worst playoff games of his Hall of Fame career, when Dallas can't force ex-Mav Jae Crowder into being Phoenix's offensive fulcrum, when even some of Phoenix's anomalies revert to the mean. Or, for that matter, if Brunson's game-high 28 points were less a return to form than a one-off after the Suns shoved him to the periphery in the first two games.
The Mavericks knocked the Suns back Friday, but Phoenix is not down, let alone out. Dallas needs to load the gloves and land an even bigger blow Sunday before we can begin to consider this a series. —Mike Piellucci
Get our weekly recap
Brings new meaning to the phrase Sunday Funday. No spam, ever.
Authors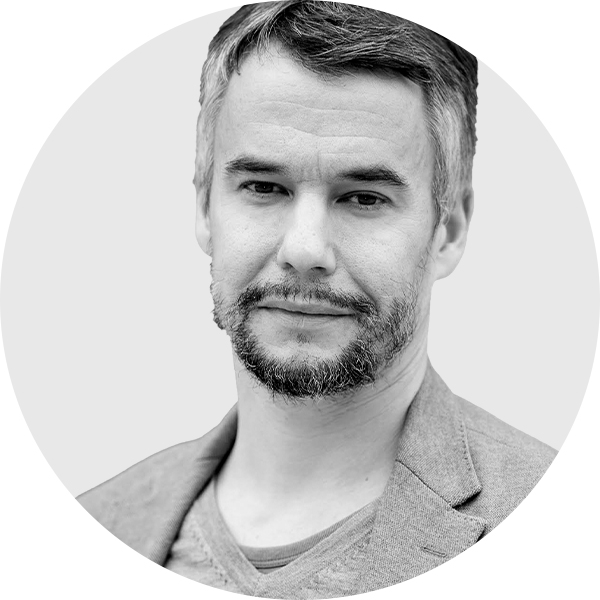 Iztok Franko covers the Mavericks for StrongSide. He is an analyst that uncovers stories hidden in NBA data and basketball…
Mike Piellucci is D Magazine's sports editor. He is a former staffer at The Athletic and VICE, and his freelance…