The playoffs are complicated. Each series is its own story, and each game is its own chapter encompassing a dozen moments and plot points. But the playoffs can also be simple. Each of those moments, those plot points, falls into one of two buckets: the things we observe and the emotions they inspire within us. That's what we're here to talk about.
What We Saw
The deeper you get in the playoffs, the more your flaws get exposed.
Yes, Luka Doncic was hunted on defense all night, and it looked bad (Mike will get into that). But it also looked much uglier than it could have because Doncic was surrounded with other subpar defenders for most of the night. Dorian Finney-Smith played only 20 minutes because of foul trouble; without him, the Mavericks don't have other defensive difference-makers to cover up their holes like Mikal Bridges or Deandre Ayton can for Phoenix. That made the defensive struggles from players like Davis Bertans, Spencer Dinwiddie, and Jalen Brunson all the more glaring.
Postgame, Doncic was very honest, saying the turnaround has to start with him playing better defense. But he can't and shouldn't carry all the load on the other side anymore for the Mavericks to have any chance. While Chris Paul and Devin Booker can take turns torching the Mavericks, the 23-year-old Slovenian is averaging an unprecedented 40-40-40 split—40 points, 40 minutes, and 40 percent usage—in this series.
This is the time when Doncic badly needs a second option who will attack the gaps or carry the load when needed. A player who can attack off close-outs, put pressure on the rim, make things happen fast, and isn't part of the problem on defense. That player isn't on the team. And while the three-ball-handlers idea looked fine in the regular season, this series demonstrates why it hurts when your three best players possess similar skill sets. Doncic, Brunson, and Dinwiddie all need the ball, time, and touches to set their attack, which makes things look very "your turn, my turn"-ish. Mavs fans occasionally get frustrated with Doncic's ball-dominant style. The problem is that Brunson and Dinwiddie play the same style when he's on the floor, with much worse results against a team like the Suns, which has no weak links.
The first round was a step forward this group had to make. In the second, Paul and the Suns are showing how many more steps the Mavericks must take to become a title contender. The Mavericks' roster is getting stress-tested against the best team in the NBA, and Nico Harrison should take notes for what must happen this offseason. Until then, figuring out how to defeat the Suns at least once would be a good milestone in this team's continued growth. —Iztok Franko
What It Felt Like
The gory truth of postseason basketball is trauma gets baked into the maturation process. Every eventual champion stumbles a time or three on its climb to the NBA summit. Most of their contemporaries never catch so much as a glimpse of the top. Talent is the greatest separator—always has been, always will be. But even the most talented teams take their lumps before making good on their potential.
Ask Dirk Nowitzki about his warped, winding, decade-long path to glory. More to the point, ask these Suns, who stormed to a 2-0 lead in last year's NBA Finals in their first playoff postseason appearance in a decade, then combusted under the sport's brightest lights. Failure was the necessary antecedent to the 2011 Mavericks' championship, and barring something unexpected, it will serve the same function in the Suns' 2022 title run as well. It's the whetstone that hones the very best teams into something sharper than skill alone ever could.
Because what Phoenix did to Dallas in the fourth quarter Wednesday was bigger than matchups. It was not about shot quality or stops or sets. Yes, Luka Doncic got hunted for sport down the stretch, but his nosedive from the first half to the second can't be explained by Phoenix's schemes. Chris Paul eviscerated the Mavericks as a nailbiter became a rout.
This was psychological warfare. Phoenix, calloused and scarred, set out to break Dallas like only a once-broken team could. They targeted Doncic on switches over and over again for the same reason Dallas did it to Donovan Mitchell when they played Utah. They couldn't stop it, of course, but there's also no better way to shatter your opponent's morale than antagonizing their star player.
The Mavericks had no answer for this, and it goes beyond the considerable talent deficit. They just have never before lost like this in such meaningful games and thus have not learned how to win like this, either.
Doncic, if he's the transcendent talent we understand him to be, will internalize this, learn from it. Before long, his Mavericks will mete out this sort of punishment on some other wet-behind-the-ears team. They'll be the predators because they understand how it feels to be prey.
But that time is not now. The prognosis is bleak, but the series continues. Trouble is, the painful lessons almost certainly will, too. —Mike Piellucci
Get the ItList Newsletter
Be the first to know about Dallas' best events, contests, giveaways, and happenings each month.
Authors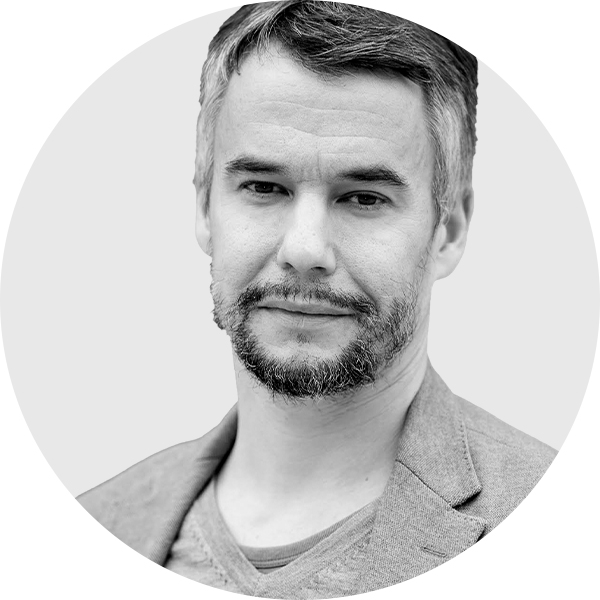 Iztok Franko covers the Mavericks for StrongSide. He is an analyst that uncovers stories hidden in NBA data and basketball…
Mike Piellucci is D Magazine's sports editor. He is a former staffer at The Athletic and VICE, and his freelance…