When the book is closed on the Rangers' 2022 season, most of us won't remember the 2-9 start, nor the happier 4-1 and 7-3 stretches that soon followed. We won't remember the Greg Holland era or the two-homers-in-two-innings Kole Calhoun barrage that followed his one-homer-in-220-innings start as a Ranger. When Texas plays the Angels and Yankees the last week of the season, those games only have the potential to matter for the other team.
But there are things to feel good about as we reflect on the first fifth of the Rangers' season.
It's dangerous to put much stock in any set of numbers this early, especially ones that veer wildly from the mean. Are we to believe Martin Perez's resurgence surgence is as real as Marcus Semien's 130-at-bat struggles? He's made seven starts. I mean, Nathaniel Lowe looked like he'd possibly turned a corner through 16 games when he hit .381 with a .910 OPS and just 11 strikeouts in 67 plate appearances. Since then, he's 4 for 57 (.070) with 20 strikeouts.
Are we to believe that Perez—rather than Jon Gray, whose series of physical setbacks has kept him from settling into any rhythm—is the latest veteran pitcher to find a new gear with Texas? Because Perez has been good: he has five straight outings of at least six innings and at most one earned run, the second-longest such streak in franchise history. I'm not quite ready to go there, but one thing seems certain: Perez is pitching his way into a much better contract than the one he just signed.
Still, while Perez has been fun to watch in this second run in Texas, he won't be a Ranger in 2023 unless both he and the team decide to extend the relationship. He's made 2022 more entertaining, but as I keep an eye on the horizon, I'm more interested in the strides that four lesser-known players—two pitchers and two hitters—have made this season. Starter Dane Dunning, reliever Brock Burke, catcher Jonah Heim, and outfielder Eli White, all trade pickups, have each found a new gear, moving the needle as Texas looks to raise its floor before once again addressing the club's ceiling next winter.
Dunning is giving the Rangers close to an extra inning per start this year, maintaining solid strikeout and walk rates while reducing his opponents' batting average from .271 to .236 and opposing OPS from .765 to .661. Dunning may not project as a classic rotation kingpin—that profile falls to Gray and, if the Rangers are right, Jack Leiter—but can he be Colby Lewis or Rick Helling? Good teams need a Lewis alongside Cliff Lee, a Rich Hill alongside Clayton Kershaw, a Jalen Brunson alongside Luka Doncic. Dunning is methodically ticking up.
Burke has been among the very best in baseball in the game's trending one-time-through-the-order, multi-inning middle relief role. Since the 25-year-old came over from the Rays in 2018, a series of injuries and a streaky 2021 in Triple-A combined to take him out of the rotation mix, but he's found a home in the bullpen. His stuff is playing up, and so are his results: a dizzying 28 strikeouts in 20 innings with only 15 hits (.208 batting average) and five walks allowed. The Rangers have had mixed results over the years turning relievers into starters—it worked with C.J. Wilson, Scott Feldman, and Alexi Ogando; not so much with Neftali Feliz and Tanner Scheppers—and Burke had been a starting pitcher ever since turning pro in 2014. Will there be a temptation to make him a starter again? He's regularly throwing 30 to 45 pitches on two days' rest, so theoretically he could be stretched out gradually (similar to how Spencer Howard was being deployed before he was optioned) while staying on a similar throwing schedule, with light side work interspersed between starts. Or the Rangers could hold the transition off until the winter. Or they could just leave him alone to put his stamp on the middle innings every third day.
I'm not sure which is the right move, but Burke has shown Texas some serious upside over the last couple months. There's probably an ongoing conversation upstairs on how to best utilize the big lefty.
The Rangers picked up Heim from the A's just over a year ago, along with veteran DH Khris Davis (whose career was nearly done) and right-hander Dane Acker (who hadn't even thrown his first minor league pitch). It was the third time Heim had been traded, going from Baltimore to Tampa Bay to Oakland to Texas. There probably won't be a fourth, at least not for a while. Never considered a top prospect, he's a lifetime .250/.314/.374 hitter in the minors—and a .277/.373/.523 hitter with the Rangers this year, playing more regularly than he did in an Oakland cameo in 2020 or as Jose Trevino's sidekick in 2021. He's a switch-hitter, a solid receiver, doesn't strike out (he's walked 10 times in 74 plate appearances and fanned only eight), and he's under team control through 2026. 
With Mitch Garver only under contract through next year, Heim could be the one to provide continuity behind the plate, as Texas looks to continue breaking in waves of young pitchers over the next few years. As promising as he was a year ago, he's been a revelation early in 2022.
So has White, albeit more quietly. Acquired in the same deal that brought Burke to Texas—the Rangers sent Jurickson Profar to the A's, getting White from Oakland and Burke from Tampa Bay in a seven-player trade—he was transitioned by the Rangers from the middle infield to the outfield and got his first extended look last year. He elevated himself from fifth outfielder to starter a week and a half ago, and lately he's been hitting at the top of the lineup, where the Rangers can take advantage of a newfound propensity to walk that has boosted his OPS+ (a park-adjusted OPS that uses 100 for an average hitter) to 114. Drawing walks is important for any hitter, but it's especially key for a player like White, who is one of baseball's fastest baserunners and, this year, one of its best. Already, in only 56 plate appearances, he has eight stolen bases (good for third in the league) and has yet to get caught. He's creating chaos when he gets on base, and he's been getting on base a lot lately, with a .353 on-base percentage in his recent eight-start stretch. If White is growing into the Rangers' new Craig Gentry, right on. 
Corey Seager will be fine. So will Semien and Gray. And the Rangers know they will need to add impact to both the lineup and the rotation before they can truly bank on pennant races. But this isn't the NBA, and you can't win with one or two great players. Twelve seasons into his big-league career, Mike Trout is still looking to win his first playoff game. Winning baseball teams need contributions, big and small, all over the roster. Maybe Dunning, Burke, Heim, and White will hit a Lowe skid by the second half. But for now, they're answering some questions that have less to do with 2022 and more with the years that follow.
Get the ItList Newsletter
Be the first to know about Dallas' best events, contests, giveaways, and happenings each month.
Author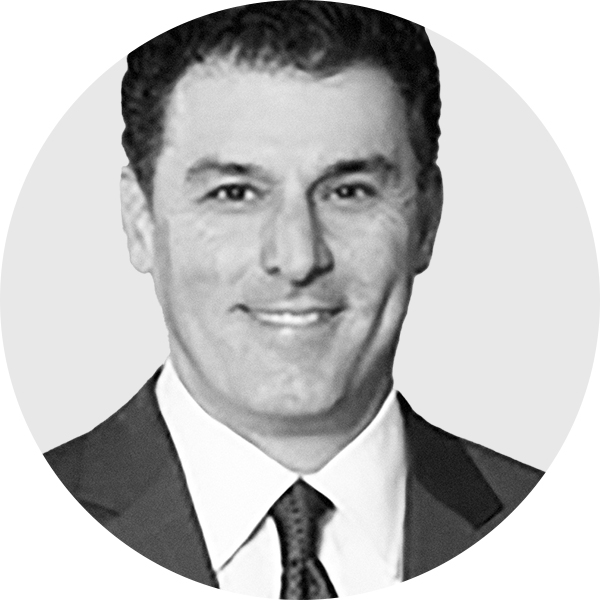 Jamey Newberg covers the Rangers for StrongSide. He has lived in Dallas his entire life, with the exception of a…