​​The start of the MLB season is always packed with different versions of anticipation. Pennant race hopes. Prospect arrivals. New half-billion-dollar middle infields.
Among the stories unique to the 2022 season is a bumper crop of young talent making its way to the big leagues faster than we're used to seeing in the age of service-time manipulation and players "working on their defense." Gilded names like Bobby Witt Jr., Julio Rodriguez, C.J. Abrams, and Spencer Torkelson broke camp on MLB rosters, while fellow prospect darlings Adley Rutschman, George Kirby, TCU's Nick Lodolo, and childhood pals Nolan Gorman and Matthew Liberatore have shown up since, not to mention Angels pitcher Chase Silseth, an 11th-round pick just 10 months ago.
Rangers third baseman Josh Jung would have been among their ranks had he not injured himself lifting weights over the winter. Instead, Texas, despite having a top-10 farm system and a crowded group of prospects on the doorstep to Arlington, has yet to truly join the party.
But the 2022 roster will get younger soon enough. Who will lead the charge and be the next—and first—impact name up for the Rangers? Let's handicap it.
---
5000:1–Jack Leiter
It's not happening in 2022. Nobody believes Leiter will need three option years, so this isn't a matter of the Rangers protecting themselves procedurally. It's just that the 22-year-old has thrown only 24 professional innings. The stuff is there, and expectations are as high as they were when Texas signed Leiter for nearly $8 million 10 months ago despite allowing nearly a run per inning (23, with 17 of them earned). Don't rule out a grand entrance at some point in 2023, but he isn't going to be a major leaguer in 2022.
Also in this category: 19-year-old center fielder Evan Carter, who is probably the most exciting active position player in the system right now. He's hitting .300 with patience and power as the youngest everyday player in the High-A South Atlantic League, and it wouldn't be out of the question that he's Leiter's teammate in Frisco by late summer.
1000:1–Justin Foscue, Marc Church
Leiter's hitting teammate Foscue and Carter's pitching teammate Church have had tremendous sophomore seasons. In roughly the same number of Double-A at-bats as he had in 2021, Foscue has twice as many walks and half as many strikeouts, with an OPS over .950. As for Church, he's striking out more than 15 batters per nine innings out of Hickory's bullpen, just as he did last year for Low-A Down East, and he's done it while cutting his walk rate from an entirely acceptable 2.6 per nine innings to an elite 1.4 per nine. Running Nick Snyder, Emmanuel Clase, and Peter Fairbanks from Class A to Arlington in the space of a season panned out well for the Rangers; trying it with C.D. Pelham, not so much. It won't happen with Church this year, either. They are headed toward roster spots in November 2023 and possibly earlier that year if they stay on this path. But as good as they've been in 2022, they're going to remain minor leaguers all year.
990:1–Luisangel Acuna
Acuna is playing with Church at Hickory, and though he's a year younger, he's been a pro a year longer. He's hitting .286 with a loud .912 OPS after missing four weeks with a hamstring strain and is almost surely headed for a roster spot this winter thanks to his impending Rule 5 eligibility. But he's not coming up. He needs at-bats, and the goal is likely for the 20-year-old to get to Frisco in 2022. That would be enough.
980:1–Ricky Vanasco
Vanasco is on the 40-man roster and is fully healthy for the first time since 2019, so the 23-year-old has those two things going for him. But his command has yet to fully come back after 2020 Tommy John surgery, and High-A offenses have piled up an .865 OPS against him. There's lots of development ahead for the power righty.
400:1–Owen White
Also at Hickory and draft-eligible for the first time this winter, White is a lock for the 40-man roster. After an adversity-filled three-year delay to his pro career, he's been extremely impressive. But he's not coming to Arlington this year. Let him cook.
200:1–Zak Kent, Chad Bradford
Born two days apart in 1998, the two 24-year-olds had better odds than this when they broke camp with tickets to Frisco for a second season. Then both saw their command back up from 2021. Kent (a righthander) and Bradford (a lefty) remain prospects and could theoretically make a case for a late-season look if they were to find a groove, but they're also a pair of draft-eligible pitchers the Rangers might choose to keep off the roster all year—including the winter—and try to slide them through the draft.
100:1–Josh Jung
It's not that it's out of the question that Texas gives its top hitting prospect a taste of the big leagues once his non-throwing shoulder is cleared to play very late in the season. He just won't be the first man up like he was expected to be prior to the injury.
50:1–Bubba Thompson, Davis Wendzel, Blaine Crim, Steele Walker, Jonathan Ornelas, Jake Latz, Cole Ragans, Lucas Jacobsen
Five hitters and three pitchers on whom Texas will need to make roster decisions in November—and I'd say all eight are less than locks to be protected. For all their pluses, there are concerns. Thompson's ratio of 41 strikeouts to two walks is an issue. Wendzel is versatile but has had a tough time with Triple-A pitching. Crim hits a ton but as a first base-only defender, he's probably a less attractive Rule 5 candidate than others. Walker plays the right position given how light Texas is on outfielders, but he missed all of April with concussion symptoms and isn't coming up anytime soon. Ornelas is having his breakout season offensively but is probably below the line as far as offseason roster additions go, at least for now.
As for the pitchers, Latz and Ragans have shots as back-of-the-rotation lefties (Latz already made a cameo last year as a COVID-19 replacement), while Jacobsen has emerged as a relief option in his seventh season. But like the others in this group, it would probably take some conviction in the front office that Latz, Ragans, or Jacobsen would be headed for the roster anyway, because those spots are going to be precious this winter, and the only way to remove a player is to designate him for assignment and let the rest of the league have a shot at him.
48.36 RADIANS/SECOND OF ANGULAR VELOCITY:1–Chase Lee
In order to load up signing power for Leiter and several other picks last summer, the Rangers drafted a college senior in the sixth round. It's a common play in the back half of the first 10 rounds: selecting a player without the leverage of returning to school and offering him a pro opportunity in exchange for agreeing to a below-slot signing bonus. In Lee, they took a college reliever who had already graduated from Alabama—with an aerospace engineering degree—and asked if he'd take $75,000 in what was a $312,400 slot. As a kicker, they said they'd let him pitch in Double-A that summer. He agreed.
What's happened since has been fairly insane. "The Viper" has carved his way through the Texas League, allowing 17 hits and 10 walks while striking out 51 in 34 pro innings (33 of them in Frisco). This year, that includes 16 scoreless innings, with only five hits allowed, all singles. Because Lee will be 24 during the season and may not have a whole lot of projection beyond what he's delivering now, Texas may decide to go ahead and see how his funky sidearmed look would fare against major leaguers. Still a long shot, but I don't think it can be ruled out because it's only a matter of when Lee arrives, not if.
45:1–Yerry Rodriguez
He's only this high because if the bullpen gets stretched too thin due to injuries, there are only so many options already on the roster. Rodriguez has had a bad year at Round Rock (Triple-A hitters are batting .354/.413/.569 against him), but I suppose if he were to rattle off four or five straight scoreless appearances with two strikeouts per inning and the big club were in a bind, he could be brought up. Then, if things don't go particularly well, a designation for assignment could follow without much heartache (say, perhaps, to make room instead for Lee).
40:1–Cole Winn, Dustin Harris, Josh Smith
Like White, these three are locks to be added to the roster this winter. Unlike White, Winn and Smith are already in Triple-A, and Harris, who has five home runs in his last five games for Frisco, is making enough noise that he might soon need a new challenge. Winn seems destined to make a few starts for Texas toward the end of the year, and Smith could factor in depending on Brad Miller's situation. Harris is the wild card. It would be crazy to see if he's ready to handle major-league pitching less than two years after coming over in a trade-deadline deal for a winless starting pitcher, right?
Still, all three are longshots to beat every other prospect to Texas, if for no other reason that the Rangers would probably want to hold off until late in the summer, when there's no temptation to send them back to the minors and burn an option.
20:1–Ezequiel Duran
The Rangers added Duran to the 40-man roster four months after picking him up from the Yankees in July's Joey Gallo deal, a decision that was made even more automatic once he put up a standout 19-game run in the Arizona Fall League. Texas exercised its first option on the infielder this spring and sent him to the Texas League, and in his first taste of Double-A he wasn't very good in April, hitting .240 with a .696 OPS.
But, oh man, about May: in 17 games, he's a .352/.410/.725 (1.135 OPS) hitter, with five home runs and an RBI per game—and nobody in baseball, major leagues or minors, has as many as his 17 doubles.
Procedurally, there would be no downside to reaching down for Duran since his 2022 option has already been burned, but it would still be a surprise to see him up before anyone else. The possible path? Either Corey Seager or Marcus Semien getting injured, since Duran has played shortstop and second base in Frisco. He wouldn't be the only name in the mix, but already being on the roster is a key factor working in his favor.
10:1–A.J. Alexy
As good as Alexy was in Double-A and Triple-A last year (and in three of his five season-ending Texas starts), the Triple-A ride has been bumpier this spring. His strikeouts are down a bit, his walks are up a bunch, and the Pacific Coast League is putting up a robust .923 OPS against him after notching a .557 mark in his three Round Rock starts a year ago. Even major-league hitters only put up a .666 OPS. If the Rangers were to need a starter in Arlington at this point, the options would probably be to recall Spencer Howard or Kolby Allard, unless they chose to go with a Matt Moore/Brock Burke-headed bullpen day. Alexy probably trails that group.
3:1–Leody Taveras
Really, though, this is the guy. Kole Calhoun has found life at the plate while Eli White has, at least for the moment, taken control of a regular role. So the non-Adolis Garcia outfield picture isn't nearly as grim right now as it so often has been over the last year-plus.
But unlike most of the players we've discussed, Taveras' eventual return would be less about opportunity and more about his own readiness. When he comes back up, it won't be for a Zach Reks-type cameo. The reason Taveras isn't in Texas right now is the organization wants him to continue building on his 2022 Round Rock success so that he never sees Round Rock again once he's recalled.
Taveras made significant adjustments to his swing in camp, and they've paid off: he's hitting .319 with an .894 OPS for the season. But to paint the complete picture, it includes a .689-OPS May after a blistering 1.026 in April in which he led the PCL in hitting and earned the Rangers' minor league player of the month award. The 23-year-old's May also included three and a half games on the bench after he failed to run out a third strike that bounced away from the catcher. Despite that, he remains second in the league in hits, and a lot are going for extra bases. The switch-hitter has nearly identical left/right splits and has the ability to be a plus-plus center fielder.
At some point, Taveras is going to take over center in Texas. Garcia will then slide to a corner, perhaps creating a true platoon for Calhoun and White. Taveras is at 148 plate appearances this season; maybe the Rangers view 200 of those as a magic number, or June 1 as a magic date. Or maybe they want to see how he adjusts to his recent skid before granting him what they hope to be a one-way ticket north.
Injuries can change these odds, as can an overly taxed bullpen. But in the normal course of things, and as far as prospect promotions go, Taveras is a good bet to be the next man up.
Get the ItList Newsletter
Be the first to know about Dallas' best events, contests, giveaways, and happenings each month.
Author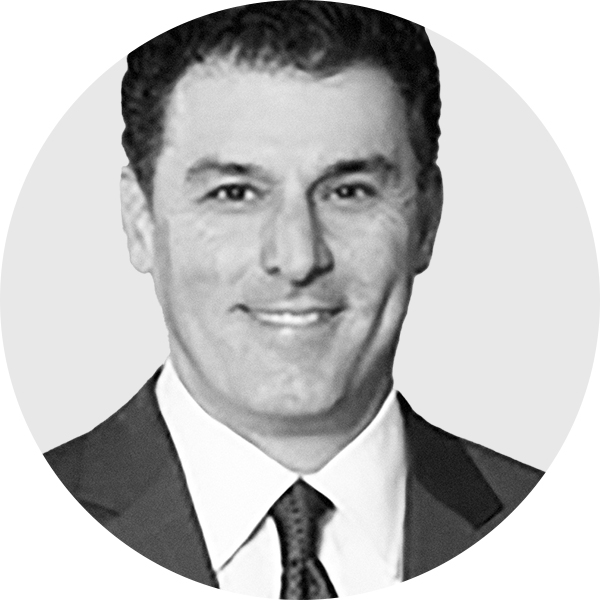 Jamey Newberg covers the Rangers for StrongSide. He has lived in Dallas his entire life, with the exception of a…