The Cowboys host their rookie minicamp in a few days' time, which will be the first chance to see the the new talent they hope becomes part of their core. It's a welcome diversion from an offseason that, to date, has seen far more key players leaving Dallas than arriving. Though Stephen Jones insists that the Cowboys are not done, the major free agents are all signed and the draft is behind us, which means we have a pretty good idea of the 2022 roster. 
So let's do a special offseason edition of the Cowboys Numbers to Know to assess what that means. 
102
That's the number of first-down receptions by now-former Cowboys receiver Amari Cooper over the last two seasons, more than any other Dallas pass catcher in that span. Cooper was the team leader in receiving yards in three of his first four years with the Cowboys, only dropping behind CeeDee Lamb this past season. Lamb emerging as a true No. 1 wideout gave the Cowboys offense a variety of threats to work with, and theirs proved to be a dominant air attack across multiple stretches of the season. With Cooper not turning 28 until July and under a long-term contract, you could have imagined this going on for several more years. 
But Cooper's $23 million cap hit was simply too high for Dallas to be comfortable paying, especially if he was now considered the second receiving option. Instead, the Cowboys extended Michael Gallup—who, when healthy, can be one of the best deep threats in the league. Lamb and Gallup are by no means a bad duo of receivers to have, but we can't downplay how much losing Cooper could hurt this team. Using Expected Points Added (EPA) to  measure the effectiveness of the offense, it's clear Dak Prescott and the passing game thrived most when targeting Cooper.
That graph conveys what you think it does: over the past two years—or, put another way, since Lamb joined the fold—the team has far and away gained the most EPA when targeting Cooper. Gallup's trend isn't too far off track, but injuries have held him back up to this point, and Dallas can't really afford to lose too much of his production this year as he recovers from a torn ACL. Lamb's … is.
EPA isn't everything, though, and it tends to be a better predictor of team-wide success than it is at forecasting individual achievement (so don't get too down on new Cowboy and actual cowboy James Washington just yet). To that end, Lamb posted an 84.8 receiving grade from Pro Football Focus in 2021—higher than any of Cooper's seven NFL seasons.
There's also a new variable in the mix to replace Cooper: third-round rookie Jalen Tolbert, who dominated the Sun Belt Conference in his final year of college at South Alabama. Here's a quick peak at the kind of production the Jaguars got from the 23-year old:
82 receptions (1st in Sun Belt)
1,474 receiving yards (1st)
18.0 yards/reception (1st)
8 receiving TDs (3rd)
Tolbert more than doubled the total receiving yards of the next best player on his team (Jalen Wayne, 630 yards). Obviously he wasn't going up against SEC talent, but you can't always choose who you play against. And if he's dominating that much in the Sun Belt, there's a good chance he'll be at least some sort of meaningful contributor in the NFL. That won't make trading Cooper for a fifth-rounder any more palatable. But it will at least help Dallas' passing offense move on without him.
14.4
You probably already know that Micah Parsons led the NFL in pressure rate in 2021. What you might not is Randy Gregory posted a pressure rate of 14.4 percent, good enough to rank 14th out of 181 players with at least 200 pass-rush snaps. Parsons lit the world on fire last year, but next to him, Gregory was Dallas' most reliable pass rusher. His six sacks placed second on the team behind Parsons, with Dorance Armstrong was the only other lineman to surpass four.
So Gregory leaving in free agency is a significant loss, and thus far, he doesn't have a clear-cut replacement on the roster. Dallas did add another body in Dante Fowler Jr., but the underlying numbers don't point to anything close to an even swap between the two 2015 draftees.
Based on their pressure rates and the quarterbacks they faced (because some QBs are more prone to taking sacks than others), Gregory looked significantly better than Fowler in 2021. Gregory's expected sack rate was in the 87th percentile among players with at least 200 pass-rush snaps, while Fowler's fell in just the 47th percentile—right around league average. Armstrong fared only a bit better than Fowler by this metric. While a healthy DeMarcus Lawrence should help keep one side of the defensive line strong, someone will have to step up on the other side if Dallas hopes to remain as successful rushing the passer in 2022 as it was last season.
1.0
That's the number of penalties per game taken by first-round draft pick Tyler Smith, who was something of a surprise pick. Smith was ranked 47th on Arif Hasan's Consensus Big Board, so taking him at No. 24 was a bit of a reach (though not the biggest reach of day one of the draft, and besides, not all reaches are created equal). Where he got picked is irrelevant at this point, however. The much more pertinent concern with the newest T.Smith on the offensive line is the flags. 
The Cowboys racked up the second-most penalty yards in the NFL last season, culminating in a historic 14-flag day in the playoff meltdown against San Francisco. Dallas had an individual league leader in a penalty category, too: no offensive lineman got penalized more often than guard Connor Williams.
Williams is no longer with the Cowboys, and those flags are a pretty big reason why. But that vacant left guard spot will likely be filled—at least initially—by Tyler Smith, who racked up 12 penalties last season in 12 games at Tulsa. And, yeah, that's a lot.
Head coach Mike McCarthy made it abundantly clear that the Cowboys' "No. 1 focus going forward is penalties." Naturally, they replaced the most-penalized lineman in the NFL with … one of the most-penalized linemen in college football.
Altogether, it's a bit of a head-scratcher. Smith is only 21, which leaves plenty of time to smooth out any rough edges causing these penalties. Still, his growing pains could mean a lot of yellow in the early going on a team that's built for the near-term far more than the long haul.
11.9
The good news: the Cowboys can spend money again, going from serious cap issues to $11.9 million in effective cap space since the conclusion of the 2021 season. This was always going to be an offseason of tough choices; PFF's Arjun Menon did a study way back in February which revealed Dallas had the third-lowest effective cap space in the NFL at season's end.
The good news was that there was plenty of wiggle room to get around that pesky cap ceiling via contract restructures and trades. That part is done now. Dallas got out of the Cooper contract and it didn't pay Gregory (despite its best efforts). What that means is that they went from bottom-three to top-10 in effective cap space over the course of three months. They're out of cap hell.
The only thing left to do now is utilize that newfound financial freedom to add just a few more pieces to this roster to turn it into a true contender. That's where the scrutiny comes in. Having money to spend is great, but it only goes as far as the players it pays for. The Cowboys say more is coming. What they do next will go a long way toward determining how worth it the belt-tightening ends up being.
Get our weekly recap
Brings new meaning to the phrase Sunday Funday. No spam, ever.
Author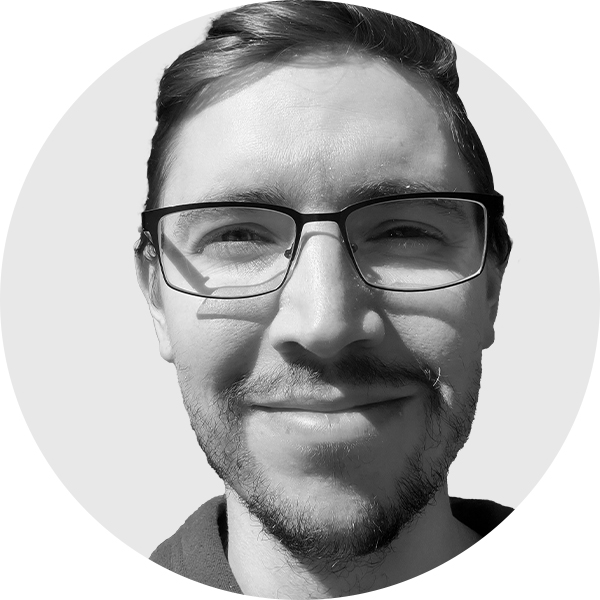 Dan covers the Cowboys for StrongSide. He is a Pacific Northwest native & self-described nerd who has been covering the…