Before diving into the Cowboys' strategy and how they executed it over the three days of the NFL draft, I want to introduce you guys to something that I find useful when trying to evaluate what a team has done. The "Consensus Big Board" is something Arif Hasan does at The Athletic every year, and it's very useful for digesting what the league thinks of NFL prospects and around where they'll likely be picked.
Because the dirty little secret is that the experts tend to be as good at this drafting thing as the actual teams are. When a guy is selected well before he's expected to, we call it a reach. And the odds are it will turn out that it was. When a team appears to get great value in a selection, chances are that it actually will be.
Knowing that, let's go pick by pick through the Cowboys' draft relative to the Big Board, with a discussion of why did what they did. Because while we may not be in the draft room, that doesn't mean we can't put in a good evaluation of what they did.
---
Tyler Smith, OL, Tulsa
Pick: 24th overall
Consensus Ranking: 47
Thoughts: The Cowboys desperately wanted to get a starting left guard out of this draft. If he could also be the heir apparent to Tyron Smith at left tackle, all the better! This pick, according to the experts' consensus (and my own grading), was a reach. There were better players available. But Zion Johnson and Kenyon Green, the top two guard prospects, were off the board, and despite telling us they didn't have any "musts" coming in to the draft, the Cowboys needed a starting left guard and went hunting for one.
That doesn't mean the pick won't turn out to be a good one. Perceived draft reaches, on average, do turn out to be just that, but that doesn't mean that none of them work out. Smith is a player that will have to develop in terms of technique, but his starting point is promising. He's a big, strong, athletic offensive lineman who plays like a bully. Moving him to guard may help with some of his penalty issues in college (he drew 16 of them last year) by placing him in more confined quarters. Playing guard instead of tackle limits the space that defenders have to get around you and put you in bad spots. On the other hand, it also means that everything happens quicker because you're nose to nose with whoever you're blocking.
They didn't pick the best player available, and it happened because they weren't exactly honest about having no needs going in. They had a need. They picked a guy they think can fill it. It's not the ideal process but that doesn't mean it's doomed to failure. Smith has a lot of intriguing upside.
Sam Williams, EDGE, Ole Miss
Pick: 56th overall
Consensus Ranking: 83
Thoughts: The second consecutive pick who went off the board earlier than expected. In this case, it was a product of a certain Cowboys tendency. Someone with a big voice in the room—here it was defensive coordinator Dan Quinn—is a big fan of a prospect, and those of us who cover the team know they're going to pick him.
Again, not ideal process. The team knew Sam Williams would be available at No. 56, and they knew they were going to pick him there. Could they turn out to be right? Sure. Unfortunately, the comparison I immediately draw is Trysten Hill. We knew he would be available when the Cowboys picked in the second round in 2019 and we knew the Cowboys were locked onto him despite the consensus saying that was early to pick that player.
The most positive side of the "reach" here is that pass rushing is incredibly important in the NFL, and Sam Williams was a productive college player with the tools to become quite impactful in the league. Being a 97th percentile athlete for the position gives Quinn a lot to work with.
They were planning to go into the season with Randy Gregory as a starting defensive end. They lost him. Their response was to go a little early on a guy they loved.
Jalen Tolbert, WR, South Alabama
Pick: 88th overall
Consensus Ranking: 74
Thoughts: Their first victory with the value where they selected a player. My grading agreed. This is exactly the player I wanted them to pick when they were on the clock in the third round and voila. Tolbert is a receiver who can play all over the field and is a master of manipulating speeds in his routes to create space against defenders. He'll compete for a starting job in training camp, and I believe he's capable of winning one.
Jake Ferguson, TE, Wisconsin
Pick: 129th overall
Consensus Ranking: 135
Thoughts: We're back to "musts." While Stephen Jones said they didn't have any heading in, those of us who cover the team knew they'd pick a tight end in the middle rounds who they hope will be the heir apparent to the franchise-tagged Dalton Schultz.
This was about the range that Ferguson was expected to go, and he actually reminds me a little bit of Schultz coming out of college. He's not a great athlete, and he'll have to add some strength to become a more consistent blocker, but he's a well-rounded player who has the potential to be a starting tight end in the league a year from now.
Matt Waletzko, OT, North Dakota
Pick: 155th overall
Consensus Ranking: 152
Thoughts: Once you get outside the top 100 picks, you're well beyond the range of sure things. Instead, teams spend the third day of the draft looking for a couple of different qualities. One of those is tools you hope you can develop. And when it comes to offensive linemen, Waletzko has a couple of traits you can't coach: he's a phenomenal athlete for the position, and he has elite length, with arms over 36 inches long.
This is the athletic profile of someone who could develop into an NFL starter if you can get him trained up in the teachable aspects of the position.
DaRon Bland, CB, Fresno State
Pick: 167th overall
Consensus Ranking: N/A (300 players ranked)
Thoughts: See above. Dane Brugler of The Athletic had Bland ranked as a priority free agent, but the Cowboys picked him in the fifth round. I'm of the opinion that it's fine given how late we were getting in the draft. Bland has the combination of size, speed, and length that Quinn covets in the secondary, and that's not a bad place to start at cornerback.
Damone Clark, LB, LSU
Pick: 176th overall
Consensus Ranking: 103
Thoughts: I like this pick a lot. Clark had spinal fusion surgery in March to repair a herniated disk and will be unavailable for at least the first half of the season, if not longer. He would have been selected 100 or so picks earlier if not for the injury, and the fifth round is a good place to take a flier on that sort of talent—especially when you have four picks in the round. Besides, they've definitely taken injured linebackers earlier than this.
John Ridgeway, DT, Arkansas
Pick: 178th overall
Consensus Ranking: 142
Thoughts: Another pick I like. Their fifth round included two picks with really good physical traits to develop. The first is Clark, who has considerable upside if he gets back to health. Ridgeway is the second. He's a high-floor guy who brings something they really wanted to add this offseason: toughness. Ridgeway is a 320-pound defensive tackle who plays with a mean streak and does the dirty work of run defense. He doesn't offer the upside of some of the guys picked before him, but he has a solid shot at making the roster because of what he provides immediately.
Devin Harper, LB, Oklahoma State
Pick: 193rd overall
Consensus Ranking: N/A (300 players ranked)
Thoughts: Stop me if you've heard this before: an incredibly athletic defensive player they hope can develop into a complete player.
This is what you do late in the draft. Harper is a freaky athlete should be able to make the team and contribute on special teams while trying to develop into a guy who can help the defense.
---
In my opinion, the Cowboys found their groove in this draft once they got away from the things they felt they had to do and let it come to them. The first two rounds they were dialed in to specific positions and/or players they knew they wanted. Starting in the third, it seemed they were able to start plucking guys at the top of their board because they weren't needing to force anything. That's when they started having a really nice draft. How far Smith and Williams, the "need picks," go will determine plenty about how much this haul improves the roster.
Get the ItList Newsletter
Be the first to know about Dallas' best events, contests, giveaways, and happenings each month.
Author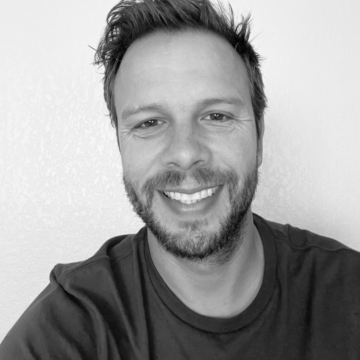 Jeff covers the Cowboys for StrongSide. Since 2010, he has also covered the team for 105.3 The Fan (the Cowboys'…