When we put the word out last week that we were going to do a mailbag, I wondered whether there'd be enough interest given the three-game win streak that followed the Rangers' 2-9 start twice coincided with Mavs playoff games, while the third one started at 9 p.m. locally on a Friday night. Plus, the Stars are pushing for a playoff spot, while this week's NFL draft has been generating talk-show segments for a month.
I was wrong! Within a day and a half, the question count ballooned to 80. Even if I had time to tackle all of them, well, you know, editors. [Editor's note: It's true, we're the worst.]
Let's get to a bunch of them, shall we?
---
With the plethora of prospects, who are the ones that make sense in a deal for Shane Bieber? —Shahnavaz Makhani
Mr. Makhani isn't messing around. Let's start by putting on the other hat. Would Cleveland even trade Bieber, over whom they have control through 2024? You would think they would prioritize him the way they did Jose Ramirez and look to extend the right-hander rather than sell him off. But if they were open to moving him, they'd get a haul. More than they got in underwhelming trades of frontline starters Trevor Bauer and Mike Clevinger the last few years.
Obviously, Texas will say no when the Guardians ask for Jack Leiter as the centerpiece of the deal. Which side would agree to a package headed by Cole Winn and Josh Jung, followed perhaps by Dustin Harris and Owen White? I'd suggest neither team would. If the Guardians were to put Bieber on the market, they'd justifiably ask for offers including a top-20 prospect and another couple of players who merit top-100 consideration. I'm not sure a hypothetical Winn-Jung-Harris-White package would be the best they'd draw, and I'm also not sure it makes sense for Texas to move that much for an ace who might only be here for, at most, two competitive seasons.
Is there a Rangers equivalent to what Jalen Brunson is doing in the playoffs? A non-superstar playing his best on the biggest stage. Nelson Cruz and Mike Napoli in 2011? Colby Lewis? Derek Holland's WS game? —Scott Jeffries
Fun one. Can't do anything with the 1996, 1998, and 1999 teams that got fed to the Yankees, since Juan Gonzalez was already a star in 1996, and nobody else qualifies. The Toronto series in 2015 and 2016 were nearly as deflating and ultimately inconsequential.
So we look at 2010 and 2011. I think it comes down to Cruz in 2010, Cruz in 2011, and Holland in 2011 (brilliant in both the ALDS and World Series). Napoli and Lewis were already too late in their careers, and Mitch Moreland's 2010 World Series wasn't quite Brunson-esque.
Even though Brunson has always reminded me of Jose Trevino in terms of demeanor and toughness, I'm going with 2010 Cruz as the comp. For one, he had a higher OPS that first postseason (1.082 vs. 959), even though he won ALCS MVP during the latter. For another, Cruz went on to draw a PED suspension that might have wrecked the team's legitimate World Series aspirations in 2013, and he left as a free agent after that season. And as long as this playoff run is still going, I'm unwilling to think about Brunson bolting for another team.
Do you see Jack Leiter being called up? I would hate [if] he got called up to merely increase ticket sales. —Rafael Guevara
Not in 2022. I was at his start on Saturday, and it was fascinating. His stuff was electric, and his intensity was lovably Scherzer-esque, but he had to deal with double-fisted adversity in his third frame: a strike zone he visibly didn't care for and a two-out infield error that, instead of ending the inning and certainly promising a fourth, led to three hits, a walk, and a hook.
It was frustrating to watch because I wanted to see another Leiter inning in what was then a scoreless game. But, in the big picture, I'm not so sure the Rangers hated that it happened. It's certainly something Texas' most promising pitching prospect in decades (maybe ever) can learn from in an environment where the results don't really count.
The Rangers have produced very few quality pitchers from their minor league system in the two decades I have been following. The DVD of Danks-Diamond-Volquez was exciting years ago but didn't pan out. Is this current group of young pitchers the most exciting group since you have been covering the team? —David Houten
If we're using the top three as the barometer, the trio of Leiter, Winn, and White is certainly thought more highly of outside this market. A few years back, I had Winn, Hans Crouse, and Ricky Vanasco as the club's top three pitching prospects. Leiter is a clear upgrade in excitement (your term) over Crouse, Vanasco is still around, and even Winn is generating more love now than he did then. There were varying levels of hope during the years when Joe Palumbo, Cole Ragans, Ariel Jurado, Yohander Mendez, and Chi Chi Gonzalez sat at or near the top of the Rangers' top young arms. But it's nothing like what Leiter, Winn, and White generate now.
Although the same could be said of what Danks, Diamond, and Volquez did back in 2005 and 2006. The difference is there was precious little to get excited about beyond DVD. Eric Hurley came closest, and I'm not sure where he would have fit in the second-tier group that now includes pitchers like Vanasco, Glenn Otto, A.J. Alexy, Tekoah Roby, Zak Kent, and Cody Bradford, to name half a dozen. The DVD trio is Exhibit A for the pitfalls of assuming top pitching prospects develop into top major-league pitchers. The key is depth, and the Rangers are now in much better shape behind what most consider their top trio than they were back then.
Who are the best Rangers to never play for another team? Rusty Greer, Matt Harrison, and Roger Pavlik come to mind, but after that I'm drawing a blank. Could you make a whole roster and pitching staff out of Ranger-only players? —@crownover
This is an amazing question that I love very much. It's a rare thing! It's going to take some sports-stretching to get this done when not even Pudge Rodriguez and Michael Young can claim eligibility.
Still, let's try:
SP: Matt Harrison
SP: Roger Pavlik
SP: Austin Bibens-Dirkx
SP: Doug Mathis
SP: Gerald Alexander (the most predictable entry on this list if you've read my work for a long time)
RP: Joe Barlow
RP: Matt Bush
RP: Jose Leclerc
RP: Jonathan Hermandez
Closer: Jeff Zimmerman
C: Sam Huff
1B: Ronald Guzman
2B: Nick Solak
SS: Eli White
3B: Andy Ibanez
LF: Rusty Greer
CF: Leody Taveras
RF: Ryan Rua
DH: Willie Calhoun
MANAGER: Ron Washington (look, if we're considering players like Harrison and Calhoun as career Rangers despite playing elsewhere in the minors, I'm declaring that coaching elsewhere doesn't disqualify a manager who only held that role in Texas)
Who's a player we're not talking about now that might force their way to Arlington? —Anthony Burris Jr.
This year? Sidewinding right-handed reliever Chase "The Viper" Lee, who will be featured shortly in my four-part Rangers-prospect ranking series over at The Athletic.
Longer term? Lefty starter Larson Kindreich, who was drafted two rounds after Lee a year ago.
Why are most experts saying the Rangers will draft a bat this year. Picking this high, you stock up with arms, correct? Dylan Lesko is a must-get if he is sitting there. Am I crazy? —James White
The Pirates took Jameson Taillon second overall in 2010, passing on Manny Machado. The Rangers, armed with the fourth pick, chose Dillon Tate over Kyle Tucker and Andrew Benintendi in 2015. Maybe Pittsburgh and Texas were faithful to their boards those two years and weren't in "pitching over hitting" mode. But you have to be very, very careful about limiting your options based on the position a potential pick plays. The Rangers will take the best player left on their board after the Orioles and Diamondbacks make their picks this July. Maybe it will be Lesko—but not if they like an outfielder or middle infielder more.
I would love to have you unpack full rebuild vs stay the course. Ex: what if we had Lance Lynn & Kyle Gibson instead of Dane Dunning & Spencer Howard? Do you buy low on Joey]Gallo? Should the Kohei Arihara, Matt Moore, Greg Holland, Garrett Richards, and Martin Perez stopgaps have been axed in favor of extended trial of Alexy, Jake Latz, etc.? —@Bogs19791
Without writing an entire story on this (hmmmmm), the short answers are:
No. Would you trade Dunning and Avery Weems right now for Lynn, knowing you would have had to convince him last summer or in November or March to extend his contract here? Would he even have wanted to do that at age 34? The Howard question is trickier. Gibson is also 34 and in the final season of the three-year deal he signed with Texas before 2020. Would you send Howard, Josh Gessner, and Kevin Gowdy back to the Phillies for Gibson, Ian Kennedy (who would have left over the winter), and Crouse? A fun debate, but I bet the Rangers are good with the outcome considering Howard is in the majors while Crouse is off to a very rocky Triple-A start this year.
I've asked myself this question more than once: if Texas offered hitter Trevor Hauver—one-fourth of the Yankees' July 2021 package for Gallo, along with Otto, Josh Smith, and Ezequiel Duran—back to New York for Gallo right now, one for one, who says no? I don't think the answer is as clear as you might think.
The benefit of having veterans like those around is that you're less tempted to accelerate the timetables of a pitcher like Alexy or Latz just to make big-league innings more interesting. Moore and Richards will buy time but also won't be impediments when those young arms are ready for extended innings.
Next offseason, I think the Rangers need to sign two free-agent starting pitchers: Joe Musgrove, Carlos Rodon (opt-out), Aaron Nola, Nate Eovaldi, possibly Clayton Kershaw if he's cheap. I know the young arms are coming, but contenders should never rely on rookies. Could we see spending similar to the Mets? —Chev Chelios
I think Texas would be thrilled with a blueprint like that working out. My instinct is that competition in the market would make even one of them very difficult and two a tremendous longshot, especially given that your list is already a name long (the Phillies have a team option on Nola, so he won't be available).
Then again, the Rangers proved in November with Corey Seager and Marcus Semien that they are willing to spend a longshot into reality if the opportunity makes sense. And the Chris Young factor can't be overlooked. Both Leiter and his 19-year-in-the-majors father, Al, cited CY's importance to their comfort level signing in Texas, not only as a club exec with vision but also as one who pitched a long time in the big leagues himself. It seems the Rangers might have a really important selling point in their front office when it comes to attracting pitchers who have a choice.
How long before we see some of the closer prospects come up? —@arsenal7110
I mentioned Lee earlier, but the two most important additions are going to be a healthy Jonathan Hernandez and Jose Leclerc. Also don't sleep on Triple-A righty Daniel Robert, who's nursing a calf strain at the moment. Robert's Round Rock teammate Hever Bueno and Frisco lefty Lucas Jacobsen are also worth keeping an eye on. Finally, Yerry Rodriguez is on the 40-man roster. If he gets straightened out in Round Rock, the Rangers would probably like to evaluate at some point this summer whether he's worth keeping on the roster going into 2023.
Other teams appear to have fleet outfield defenders who cover a lot of ground. These same dudes hit .270, have decent outfield arms, hit 20 homers, and drive in 75 or more. Where in the minor league system are the outfielders that others seem to have?–Michael Buchanan
Leody Taveras' April in Round Rock is the story of the Rangers' minor-league system to this point, hands down. He's going to be back up before long.
His teammate Bubba Thompson, whom the Rangers were pleased they didn't have to sweat out losing in the Rule 5 Draft, was in the midst of his own breakout before taking a foul ball in the eye over the weekend. He's had one hitless game all season, is batting .387 with seven steals in eight attempts and covers tons of outfield ground. There is still work to be done—19 strikeouts and one walk in 62 plate appearances is not ideal—but he's going to get his shot.
Although we are no longer in tear-down mode, we still have guys that most likely won't be here as our window slides open. Thoughts on these guys and what a reasonable return might be at or before the trade deadline? —Tommy Doyle
There's not really a Gallo, Lynn, or Gibson here that would help fortify the top tiers of the Rangers' farm system via trade. Would Texas flip Mitch Garver if he gets himself straightened out? You won't get a top prospect for Kole Calhoun, Brad Miller, or Martin Perez. And Nathaniel Lowe isn't going anywhere unless it's part of a massive, game-changing trade.
What do you think about Josh Smith's chances of getting called up this year? He had a good spring training, and the big club needs to add some energy to the lineup. —Kerry Young
Smith and Davis Wendzel will both be added to the 40-man roster this winter, so I would expect both to join the big club late in the year when there won't be a temptation to cut the audition short with an option back to the farm.
Should we be concerned about Marcus Semien's production? Especially considering that he is signed for seven years? —Parker Schmidt
No!
(I'm yelling to distract myself from going there in my own head.)
I really think there's a legitimate chance that, when we look back at his season from this day forward, he'll be the .268/.346/.509 hitter he was from 2019 through 2021. He'll be fine.
He'll be fine!
Is there a trade from a position of strength for a controllable pitcher that wouldn't deplete the farm system? —John Todd
The middle infield is the easy answer, with all of Smith, Duran, Wendzel, Justin Foscue, Luisangel Acuna, Maximo Acosta, Chris Seise, Thomas Saggese, and Cam Cauley to choose from.
But here's the correct one: there's not a prospect the Rangers would refuse to move because of thin depth at the position or one whom they'd rush to trade to break up a glut. If the deal is right, the player goes.
Get our weekly recap
Brings new meaning to the phrase Sunday Funday. No spam, ever.
Author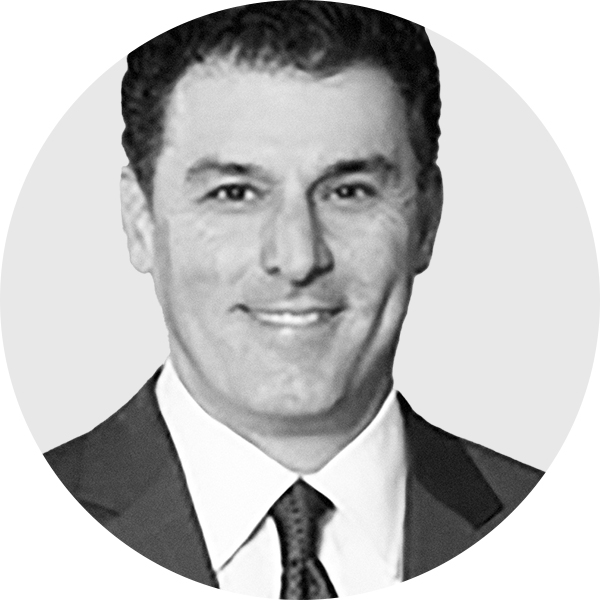 Jamey Newberg covers the Rangers for StrongSide. He has lived in Dallas his entire life, with the exception of a…