The playoffs are complicated. Each series is its own story, and each game is its own chapter encompassing a dozen moments and plot points. But the playoffs can also be simple. Each of those moments, those plot points, falls into one of two buckets: the things we observe and the emotions they inspire within us. That's what we're here to talk about.
What We Saw
Adjustments are what the playoffs are all about. And after playing catch-up for most of the series and finding themselves on the verge of collapse, the Jazz Empire struck back.
Quin Snyder made a lot of moves that made the Mavericks uncomfortable. First, he sacrificed one of his most efficient offensive chess pieces, Bojan Bogdanovic, for defense. When Bogdanovic was on the floor, he guarded either Luka Doncic or Jalen Brunson for most of the game, hounding both full-court at all times. After seeing their smallish guards being exposed on switches by Brunson in the first three games, the Jazz fought like hell to prevent any of them from switching on Brunson or Doncic. Once Maxi Kleber got in foul trouble, early in the first quarter, the Jazz went all-in on parking their big man in the paint off the Mavericks' non-shooters (Josh Green was the main target of that tactic again; he had a rough night). All those new wrinkles were joined by one constant: Rudy Gobert towered over the Mavericks once again, which gave Utah a 10-point edge in second-chance points.
Yet the Jazz were two Dwight Powell free throws away from a total collapse.
The Mavericks gave this one away in the final minute. Still, there are positives. The series is starting over at 2-2, this time with Doncic back in the picture. His calf looked fine. Almost as important, so did his three-point shot. As predicted, Doncic's return had a two-for-one effect by unleashing Powell, who had only six points in the first three games combined, to become a vertical threat again. He scored 11 points, all of his three made field goals coming off Doncic lob passes. Kleber is still the better option in the key moments, but Powell was at least a factor who forced the Jazz into tough decisions down the stretch, such as switching Gobert on Doncic in key moments. 
Doncic's return also means we probably won't see any more lineups with only one ball handler on the floor for the remainder of the series. That's a good thing for the Mavericks, if Doncic and Jason Kidd can figure out the counters to what Utah threw at them once they get back to the American Airlines Center. Knowing how both respond to frustrating losses, I'll bet on them. —Iztok Franko
What It Felt Like
The most Saturday afternoon NBA game that has ever Saturday afternooned: sloppy, choppy, and sluggish. Out were the Mavericks' stretches of brilliance from the previous two games. In were bite-sized portions of good basketball.
Very few came in the first half, Dallas' worst of the series. Even fewer came in that rock fight of a final quarter. The Mavericks missed too many shots, lowlighted by going four full minutes without a made field goal in the second quarter. They lost the free-throw battle and nearly doubled their turnover average. The bench, fundamental in the Game 3 upset win, produced a measly 13 points, no doubt hampered by Kleber fouling out in just 18 minutes of play. And their only means of slowing Gobert in the fourth quarter was fouling and waiting for him to miss the ensuing free throws.
They almost won, by the way. That I reference the outcome this far down says plenty about the bigger picture. This series is no longer about Dallas versus an overmatched Utah team but Dallas versus itself, a 48-minute exam measuring their precision and stamina and consistency. When the Mavericks resemble their best, as they did in the third quarter and barely any time else, they wave off big deficits—16 points, in this case—and bully the Jazz into uncomfortable scenarios on each end. Luka Doncic sniffs out, then snuffs out defensive adjustments like Gobert guarding him on the perimeter in crunch time, a maneuver that won the Jazz the penultimate regular-season matchup in this series and should have lost them Game 4 once Doncic's step-back three put Dallas up four with 39 seconds remaining. The Mavericks just have more avenues to victory, higher planes they can reach.
They accessed so few of them Saturday, and, still, the Jazz won by the slimmest possible margin on their home court. If this series goes seven, two of the three final games will be played in Dallas, in front of a far more engaged crowd than Vivint Arena had to offer. Doncic, the best player on either team by a wide margin, will be in uniform for all of them. Missed opportunities don't have to be fatal. Play closer to their potential, for longer, and Saturday becomes a footnote, not a what-if. —Mike Piellucci 
Get the ItList Newsletter
Be the first to know about Dallas' best events, contests, giveaways, and happenings each month.
Authors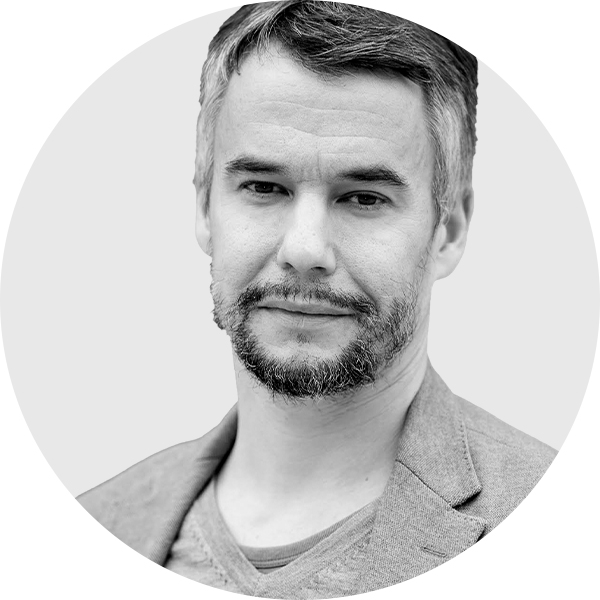 Iztok Franko covers the Mavericks for StrongSide. He is an analyst that uncovers stories hidden in NBA data and basketball…
Mike Piellucci is D Magazine's sports editor. He is a former staffer at The Athletic and VICE, and his freelance…