The playoffs are complicated. Each series is its own story, and each game is its own chapter encompassing a dozen moments and plot points. But the playoffs can also be simple. Each of those moments, those plot points, falls into one of two buckets: the things we observe and the emotions they inspire within us. That's what we're here to talk about.
What We Saw
Maybe we should call this "What We Saw Coming," because most of what I wrote in my series preview came to pass.
The Utah Jazz stayed in their drop defense, with Rudy Gobert (and Hassan Whiteside) roaming, content to let Jalen Brunson and Spencer Dinwiddie try to beat them. The Mavericks' playmakers had some success—they scored 24 and 22 points, respectively—but they required a lot of inefficient one-on-one basketball to get there. Things got worse when one of them needed a breather. (This is where Doncic's absence stung the most.)
But more than scoring inefficiency, Dallas' failure to put the Jazz defense in rotation and create open looks lost them this game. Dorian Finney-Smith and Reggie Bullock shot well, but they didn't get enough three-point looks in the corner. Dwight Powell, as expected, was a nonfactor without Doncic engineering easy shots at the rim for him. That left Jason Kidd searching for an X-factor from the bench all afternoon, with no luck. Josh Green was predictably (not) guarded by Gobert, and he responded by bricking all four of his open three-point attempts. Davis Bertans got attacked and exposed on defense. Maxi Kleber finally made some threes but remained too hesitant to make a difference. Dallas tried to play small and with some pace, and good stuff happened when they did. But they still got killed on the defensive glass; the Jazz outrebounded them by 21.
On a positive note, the defense was good enough to win, and the Mavericks got to crunch time in striking distance. They just lacked the talent and the luck to make one final push once they got there.
It might be an overreaction, but one game into the series, it looks like the Mavericks have only four reliable players for playoff basketball. There is an easy fix for that if Doncic can come back soon. If not, things could get ugly fast. —Iztok Franko
What It Felt Like
Moral victories are rare in the postseason and rarer still in Game 1s, but they're reserved for performances like this one: an outmanned, outgunned team exceeding every reasonable expectation.
Because a roster of role players affixed to a superstar should perform this badly on offense—and, yes, the Mavericks were mostly bad—playing without Luka Doncic against an anthropomorphic French drawbridge. The Mavericks should have gotten crushed on the glass. They should have found the paint walled off; they did. They should have been outmuscled on the glass; they were.
Which is why they should not have had Utah gasping and wheezing in the waning moments of the game, engineering their escape with a bailout three on a second-chance possession by Royce O'Neal, a role player who hadn't made a single shot till that point. The Mavericks should not have been within a last-minute possession or two of stealing this win and bounding out of the American Airlines Center like jewel thieves in broad daylight.
All of that happened because both teams did precisely what we expected. Utah remained talented underachievers, wilting as they so often have under the fourth-quarter floodlights. Dallas, architects of a co-league-leading 17 comebacks when trailing by double-digits, buckled down and chipped away as best they could without Doncic and Tim Hardaway Jr.
It ultimately wasn't enough, but the Mavericks rattled the cages, ripped a cannonball across the Jazz's bow. It may not matter much if they head to Utah down 0-2 playing without Doncic or with him at a fraction of full health. But they may just pull through if only one of those comes to pass—if the Mavericks earn a series split in Dallas or have their backs pressed to the wall but a healthy Luka to help them fight their way out of it. Because this game underscored why Utah posed such a favorable matchup prior to Doncic's calf injury.
The Mavericks still face a series deficit. They still, technically, squandered home-court advantage. But only one of these teams looked fragile on Saturday. And it's not the one that came in banged-up. —Mike Piellucci
Get our weekly recap
Brings new meaning to the phrase Sunday Funday. No spam, ever.
Authors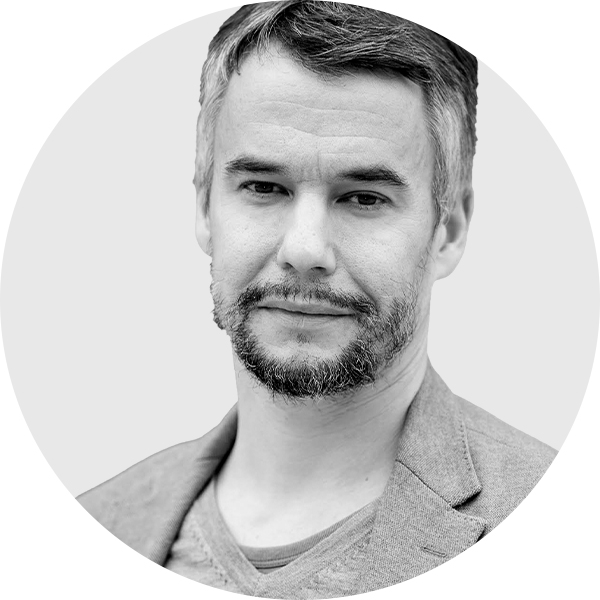 Iztok Franko covers the Mavericks for StrongSide. He is an analyst that uncovers stories hidden in NBA data and basketball…
Mike Piellucci is D Magazine's sports editor. He is a former staffer at The Athletic and VICE, and his freelance…